Instruction
The most important thing is to get to work in a good mood and perform all in order. Select a fabric for kitchen curtains, ideal in this case is cotton, which is not only easy to sewing, but also in washing and Ironing. Also choose the colors for curtains, good uncomplicated and easy coloring nice colors.

Calculate the correct amount of fabric when you do this, add 6 cm ACC top and bottom curtains. The width of the curtains also calculate depending on how much you want it to drape.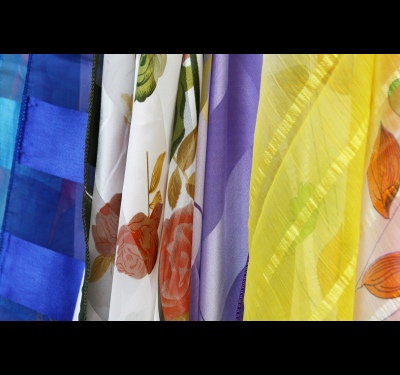 Water and smooth out fabric for curtains to avoid shrinkage of the finished product.

Cutting the fabric, leaving the seam allowances and folds. Measure the exact length and the width of the fabric, it's best to get thread-level label, then the intended lines pull the strands fold and iron the fabric.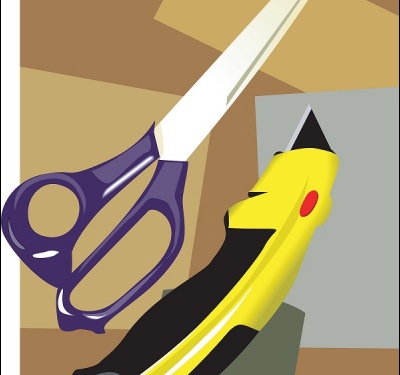 Start sewing. For a start fold upper seam allowance and pristrochite tape for curtains. After prostrochite side sections, note that the edges of the braid you need to hide inside the joint, and it is important that the tips of the cords peeking, otherwise you will not be able to prisborivat the curtain. And in the end podhisita the bottom.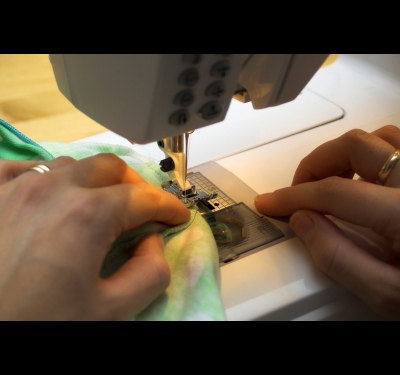 Secure and trim the tips of the threads and then iron the ready-made curtains. Hang the curtain onto the ledge, evenly distributing the fabric.
Of course, the best addition to your curtains will be sewn
with your hands
in the tablecloth, kitchen towels, potholders, and even covers for stools and chairs, made of the same material. All this is perfectly complement and complete the interior of your kitchen, and most importantly - change it beyond recognition. Sitting surrounded by these things, you'll enjoy the final result. Similarly, it is possible to sew the curtains in the nursery, living room and bedroom.