Herbs for weight loss it is desirable to apply an integrated approach to combat overweight and obesity. The use of herbs may be ineffective with excessive nutrition, lack of activity, bad habits, chronic diseases. This kind of improvement though is the most natural of possible, it still requires mandatory consultation of the doctor.


Recipe herbal infusion of Senna, rose hips and raisins


Perhaps the most famous collection for weight loss and cleansing the body.

For infusion you'll need: raisins - 200 g, I (rosehip syrup) - 250 g, Senna - 20 g Raisins immersed in a liter of boiling water and leave for 30 minutes in a water bath. Senna pour 300 ml of boiling water, also put in a water bath. Broth strain through a sieve and pour into the jar. Pour 250 ml can.

Herbs for weight loss you need to drink 100 ml before bedtime for 20 days in a row or with a break of 10 days. So it is possible to lose up to 10 kg of excess weight.


Tea from ginger for weight loss


Pour one teaspoon of ground dried ginger root Cup boiling water, add a spoonful of honey and a lemon wedge. Drink infusions for weight loss, stimulating the metabolism, should be on an empty stomach in the morning and before bed. Ginger root can be added to black or green tea without sugar.

To enhance the effect of ginger tea can be brewed with herbs. For example, a teaspoon of mint or lemon balm stimulates the kidneys and bladder, for the same purposes of ginger tea, put the leaves of a cowberry.

For the obese in ginger tea is recommended to add garlic. Components welded in the proportion: one piece of ginger, the same of minced garlic and 20 parts of hot water. To insist 30 minutes and take the way to weight loss throughout the day.


Linden tea and amely for weight loss


Observing diet with herbal collection based on lime color and amely land have been allotted, you can lose up to five pounds in five days. On the first day between meals you should drink a single-label infusion of lime – tablespoon of the herb per liter of boiling water.

On the second day - the same infusion brewed from amely. The remaining three days you can drink tea from a combo of amely and lime with honey and lemon. Eat should be in moderation.

In the presence of cardiovascular disease and kidney problems before using herbs for weight loss you should consult your doctor.


Cleansing herbs for weight loss with yogurt


One grated green or yellow Apple mixed with chopped dried or fresh root of the celery in the proportion of three to one. A little grated horseradish root, together with a glass of curdled milk to pour in to Apple with celery. Salt. Puree should be consumed every night before bed for seven days.


Part of the collection of herbs for weight loss "Flying swallow"


Slimming tea "Flying swallow" has a laxative cleansing effect. In its composition, it can contain Thai, Chinese and even Tibetan herbs. Part of the "Flying swallows": tea leaves are a classic, a distillation of the bark of green lemon and yellow pumpkins, leaves, cranberries, hawthorn berries, licorice root, licorice ordinary and familiar leaves of Senna. Also in the tea for weight loss can be Indian Lotus leaves, betel palms, the grass dem a mine, rose Vank, loofah fiber, seeds of Cassia Tora, astrogal.
Advice 2 : Recipes for health and beauty
Health is the most important for each person. There are many recipes for the health, doing that can prevent many diseases. And for women also plays an important role beauty. Every fair sex wants to know, for example, recipes "salad of beauty", which will help it become more attractive and make more beautiful skin, nails and hair.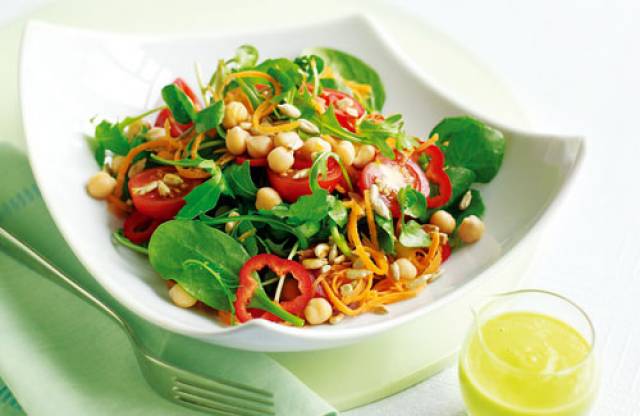 One of the main recipes for health is the maintenance of a healthy lifestyle. Create for yourself a routine and strictly follow it. Exercise, do every morning the exercises. Go to dance classes. Visiting them, you develop the plastic, lose weight, and self-confidence. Their use is simply endless. Also huge benefits to your health will bring a swimming.
Try to eliminate bad habits, if any. Less nervous, because everyone knows that all illnesses from nerves. Be positive, smile more and radiate the good.
The rest must be not only passive, but active. For example, Biking will not only benefit your figure, but also will help to normalize breathing. Go for a walk in forest Park. Because regular walks in the fresh air is very healthy.
Sleep also plays a huge role, an adult should sleep 6-8 hours a day.
The most important recipe for health is proper nutrition. Eat as many vegetables and fruits, soups and dairy products. They remarkably affect the bowels, so, on your beauty and mood. You can eat them throughout the day. Eat fish and seafood, they are enriched with phosphorus, and an inexhaustible quantity of minerals that the body needs.
Very useful to take food in so-called salads beauty. They have therapeutic and nutritional properties, which are necessary for hair and skin every beauty.
They saturate the body with useful vitamins and microelements, which are just amazing affect the condition of hair, nails and skin. They are also rich in fiber, and it improves bowel function and helps to relieve the body of toxins. But because of proper and regular working of the intestine and the skin becomes elastic, velvety and healthy appearance.
Components of these salads normalize metabolism in the body and a positive effect on digestion, which is conducive to weight loss. And, as a consequence, achieving a slender figure. They give the ease, a good mood and energized.
To fill these salads have olive oil, low-fat yogurt, and cook with only the freshest ingredients. It is recommended to add a little fresh lemon juice and Apple cider vinegar. To eat these salads are recommended for Breakfast. Eat them slowly, chewing well, and with a good attitude.
Health is also very useful honey. It can be eat alone or add to salads or tea.
The main components of all the salads health and beauty is: cabbage and cauliflower (always in raw), carrots, apples, pumpkin, radish, turnips, kohlrabi, rutabaga, oatmeal, greens, honey, cheese. Use them in any combination.
One of the most useful salads French salad beauty"
• 2 tbsp oatmeal;
• 4 tbsp cold water;
• 4 tbsp cold milk;
• 1 tsp of honey;
• 1 Apple;
• the juice of one lemon.
Pour oatmeal with water, cover with a paper towel and put it on an hour and a half to infuse. Add the honey, milk, lemon juice, and grated on a large grater Apple. This salad is simple and simply indispensable for the organism, it improves the quality of skin and hair. Eat it slowly and with good thoughts.
There is still a wonderful, fabulously healthy salad to cleanse the bowel — salad "Broom". In cooking it is very simple and its benefits are endless. Shred cabbage, grate the carrots. Arbitrarily chop the vegetables in any combination (pepper, cauliflower, kohlrabi, turnip, radish, radish, etc.). Grate the Apple, add lemon juice, chopped herbs and season with olive oil. The quantity of ingredients adjust to your liking.
Also very useful for various fruit salads.
Eat right, eat salads, regulate the bowels. Exercise. Be as much as possible in the fresh air and the result will not keep itself waiting. You will feel much better and will look just amazing.