You will need
- kerosene;
- ammonia;
- flea shampoo;
- chemical means.
Instruction
The very first Wake up and fly to their wintering umbrella psyllids. They settle abundantly on shoots, carrots and destroy the plants at the stage of the first sheet. The adult insects and the larvae suck the base of the root, it causes twisting. When the mass departure psyllids can hit the crops of parsley. To destroy the pest, drag above the patch of twine soaked in kerosene. Psyllids can't stand the smell and will fly to your garden party. Instead of kerosene, you can use ammonia. Dissolve in 10 liters of water 1 liter of alcohol, spray the crops of carrot and parsley from the bottle.
Cruciferous flea completely destroys seedlings of cabbage, sprouts, turnip, radishes, rutabagas, radish. Don't try to strew the beds of tobacco or ash. This is a completely useless way that was not justified. Sprinkle the sprouts with a shampoo against fleas, designed to wash cats and dogs. Dissolve 3 tablespoons of shampoo in 10 liters of water, re-treatment with the spray. It will have to do weekly and after each rain.
Flight of the vegetable fly, which attacks the cabbage, carrot, onion, beet, begins during cherry blossom. At the same time, start flying butterfly the small white or cabbage butterflies. Use strong pesticides is not necessary. Prepare a strong infusion of tansy, wormwood, onion skins, yarrow or orange and lemon peels. Dilute 1 litre per 5 litres of water, spray plants.
Cabbage budworm, moths and steklenica appears during the mass flowering raspberry. Ways of dealing are the same as the vegetables fly.
The greenhouses are starting to annoy whiteflies, spider mites, aphids. For destruction, use drugs of new generation "Phyto-features a large sau" or "spark-bio". Large population of pests can be destroyed by chemical means "Top-old", "Konditor", "sonnet". These same tools are used to kill the Colorado potato beetle.
Tomato mite affects eggplant and tomatoes. To destroy, use a 0.1% solution of galatrona or 0.05% solution of Tamarana.
Slugs amaze pepper, lettuce, eggplant. To fight opalite ground ground superphosphate, lime with pushonkoj or potassium salt. Of chemicals you can use "Metaldehyde", but it is highly toxic, so carefully read the instructions.
For the destruction of wireworms use "Basudin" in granules. It needs to be mixed with sand to make the soil before planting potatoes.
Advice 2 : How to protect vegetable garden from pests
To protect a vegetable garden or garden from the invasion of pests in form of insects and rodents – one of the main tasks of every gardener. Without proper care and control of the entire crop is under great threat of destruction. Do not allow pests to infest your area.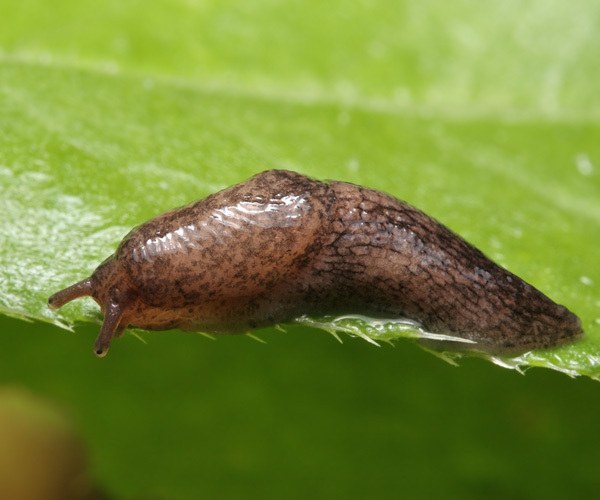 From year to year, the summer is weather: it is hot and dry, then rainy. Depending on the weather conditions can change on pests in your area. If a lot of precipitation, at a rapid pace in the garden bred slugs and snails that are hiding in secluded places, and in the night creep out and cause significant damage to plants.

To get rid of these pests three main ways. Mechanical involves collecting slugs by hand. Since they need moisture in advance, prepare the trap: place between the ridges of cabbage leaves or burdock soaked in beer or fruit juice, thereby creating a cool and damp home for shellfish. Day the pests hide in your trap, collect them and destroy in strong saline or soap solution.

Another means of protection from pests – superphosphate, which is necessary to build in three strips around the plants at a distance of approximately fifteen inches from the stems. This drug perfectly absorbs moisture and mucus from the body of the mollusk, thus blocking their movement. However, there is a significant disadvantage – after the rain, this procedure must be repeated again, and the process of watering the plants somewhat more complicated.

Ecological method of pest control – the involvement of the private area of their natural enemies, among whom may be frogs, hedgehogs, starlings, Wagtails, jays and blackbirds. A small pond for frogs, birdhouses and bird feeders, treats in the form of milk or dog food will attract hedgehogs into your dacha.

To chemical methods of controlling garden pests can be safely attributed to the treatment of plants with metaldehyde. But in this case, you should be extremely careful, because the chemicals can be very hazardous to health and the lives of your Pets as well as people. Therefore, before using fruit from own garden should be thoroughly washed, and Pets to protect from contact with treated plants.

In the fight against aphids will help you wood ash, which should be put on the ground and pre-sprinkle water on the leaves and stems of plants. After careful treatment, the aphids will hasten to leave their homes. From moth and caterpillars can be eliminated with wormwood. To scare away these pests, prepare the broth: pour 800 grams of dried herb wormwood in 10 liters of boiling water. Boil for thirty minutes and leave for a day in a cool dark place. Dilute the composition in half with water and spray all your plants.

The above method can be used to prepare a decoction of yarrow. It will help to protect plants from thrips, aphids, psylla, phytophagous bugs, larvae Papilio, small caterpillars and spider mites. To protect your crop is year-round to combat various pests. Do not complicate your work, do not store on the site of the old leaves, remove fallen leaves on time, spray the planting of the ash infusion and do not be lazy to weed the weeds.
Advice 3 : How to prepare a tincture of tobacco for flowers
Tobacco contains the alkaloid nicotine, is highly toxic to insects and warm-blooded. To protect flowers from insect pests, it is sufficient to prepare an infusion or a decoction of tobacco leaves. Spraying the plants with tobacco decoctions and infusions allows you to get rid of pests such as thrips, aphids, flea beetles, etc.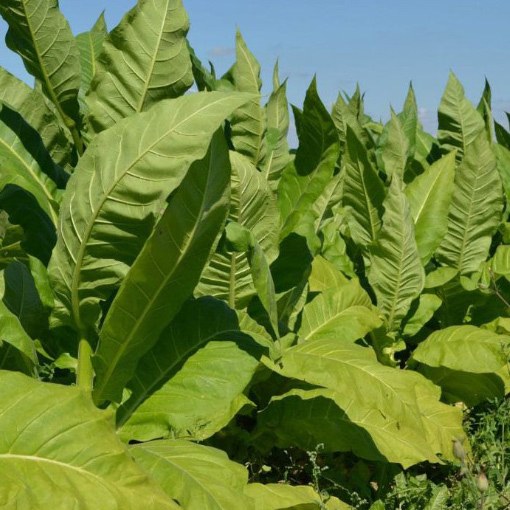 You will need
- tobacco leaves
- water
- glass container
soap
Instruction
Tobacco is widely used as an affordable and effective contact insecticide and acaricide. The fact that tobacco leaves contain nicotine, a substance toxic for insects.
To use tobacco against insect pests began in the XVI century. In the XX century in Russia, the nicotine was the main insecticide which protected the crops from insect pests.
Drugs based on nicotine and tobacco won't burn plants and is good to help against cruciferous flea beetles, onion and cabbage fly, aphids, caterpillars, thrips and other pests.
Once in the body of the insect, nicotine acts as a powerful neurotoxin. It blocks nicotinic acetylcholine receptors, which leads to the death of the insect.
To prepare an infusion of tobacco, take 400 grams of dried tobacco leaves, chop them and pour 10 litres of water for two days.
Strain the solution, wring out the leaves and dilute it with an equal amount of water.
Before the spraying of plants for a better wettability of the leaves, add in the tobacco infusion soap at the rate of 40 grams of soap per 10 liters of solution.
In addition to infusions, you can prepare and decoctions of tobacco leaves. To do this, take 400 grams of the dry tobacco, pour in 10 liters of water and allow the mixture to infuse for a day.
Then boil the solution for two hours. Then strain the solution, dilute it and add the soap in exactly the same way as in the case of tobacco infusion.
Keep the decoctions and infusions of tobacco in a sealed container in a dark and cool places that are inaccessible to children. Working with tobacco, use rubber gloves - nicotine can penetrate the skin.
Tobacco and nicotine contained therein are highly toxic not only for insects but for humans and Pets. For comparison, the lethal dose of cyanide for humans is on average about 2 milligrams per kilogram of body weight, while nicotine is only 0.5-1 milligram per kilogram of body weight. Symptoms of nicotine poisoning are severe headache, nausea, disorders of the cardiovascular system, salivation and pupillary constriction. If you have worked with the tobacco dust or tobacco extracts, and noted these symptoms, immediately consult a doctor.
Useful advice
The Latin name for tobacco Nicotiana Tabacum is derived from the name of the French Ambassador Jean Nico who in the XVI century, sent Queen Catherine de Medici a little dried leaves of this plant as a remedy for migraines.
Advice 4 : How to prepare an infusion of wormwood against pests in the garden
The leaves of Artemisia contain essential oils, thanks to which they can be applied in medicine and everyday life.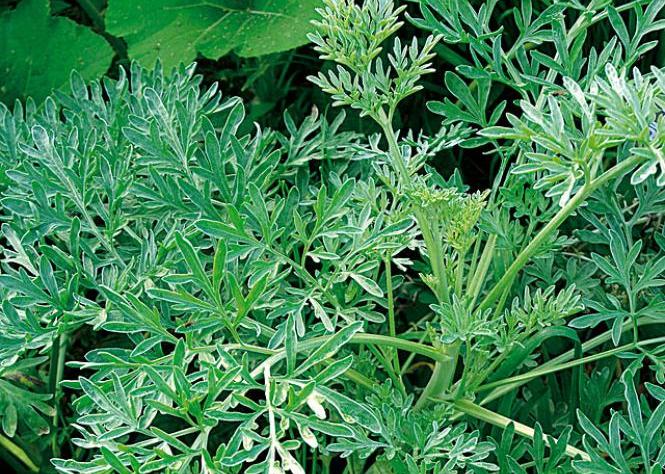 You will need
- plastic container with lid (pail)
- spray
Instruction
Infusion is used in the garden:
as a means of deterring the onion and carrot flies, slugs;
- as an insecticide against podogora, pierids, moths, beetles, aphids, flea beetles, mites, caterpillars, ants;
- as a fungicide against rust currant.
To prepare an infusion of wormwood, use the leaves and flowering tops, collected at the beginning of flowering. The infusion can be done from both fresh and dried herbs.
In a container put 1 kg of fresh wormwood or 100 g of dried. Fresh tarragon, you can not grind.
Add 10 liters of water, preferably rain or spring. If you use tap water, allow it to stand for 24 hours to evaporate chlorine.
Close the container with a lid and leave the mixture for fermentation for approximately 10 days. It is better to put the container in a warm place.
For best result, mix the infusion every day.
Follow the process. The fermentation time may vary depending on the ambient temperature. The fermentation process is finished, if the surface is not allocated to the bubbles.
When the bubbling over, strain the infusion through several layers of gauze as carefully as possible.
Pour the solution into a spray bottle for pollination of plants. To combat pledoarie and of cabbage pierids, use 10 % solution (1 volume of tincture of wormwood mixed with 9 volumes of water) For control of other pests and diseases of plants use undiluted infusion of wormwood.
Useful advice
The infusion of wormwood can be stored in opaque and airtight container, in a cool and dark place for 2-3 months. You can soften the scent of wormwood infusion by adding a handful of crushed chamomile or Valerian.