You will need
mushrooms - 400 g;
onions - 2 heads;
carrot - 2 medium;
seasoning for pilaf;
salt to taste;
water.
Instruction
The preparation of pilaf begins with the preparation of Fig. Pilaf is best suited Uzbek rice devzira. But if not, use brown, wild or long grain rice. Boil water. Figure loop, rinse well with cold water. Place the rice in a container, pour boiling water and leave the lid on for 1 hour, so the grain has absorbed the water.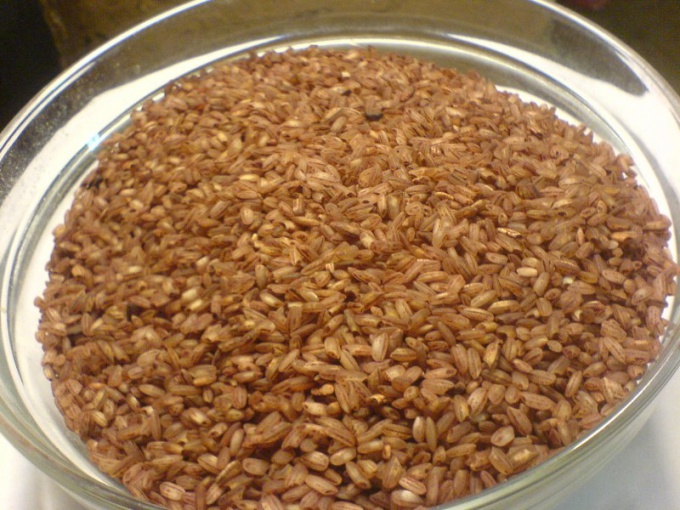 While the rice is brewed, prepare and sauté the mushrooms. Peel the carrots and onions. Carrots grate on a coarse grater, onion chop finely. Send the vegetables in the pan. First, the carrots, the cooking time about 10 minutes. After 5 minutes, add onion, it is prepared quickly. Ready zazharku put on a plate.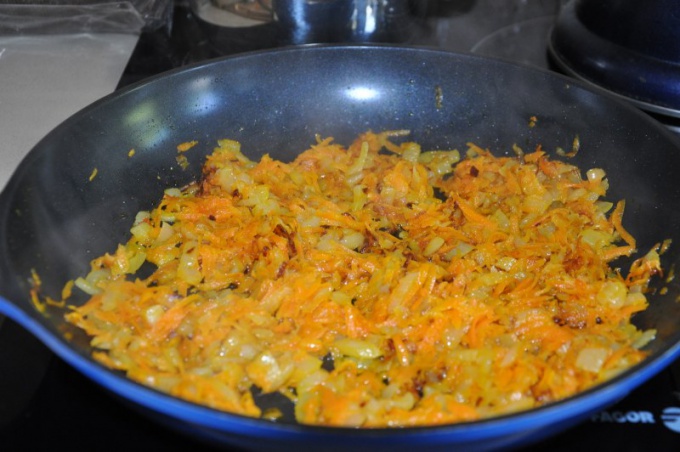 Prepare the mushrooms. If you use the forest, they should first boil, then fry. If you want to cook the mushrooms or oyster mushrooms, you can fry. Wash the mushrooms, polite plates. Put in a pan and simmer under the lid. Cooked mushrooms put on the plate.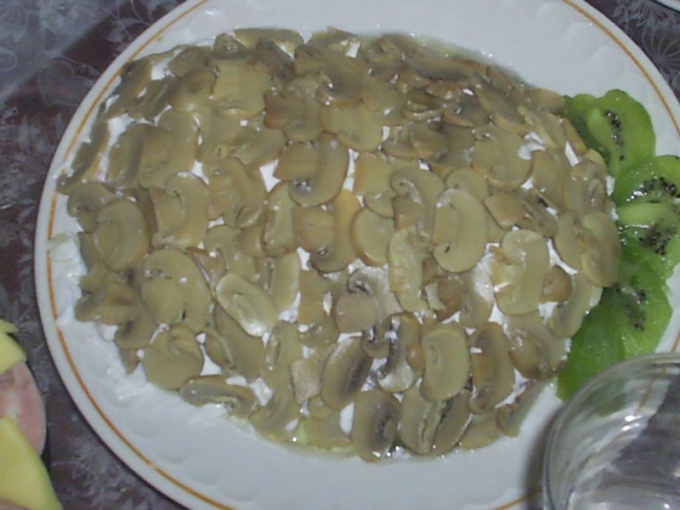 All the ingredients for pilaf is ready. In a heavy-bottomed pot or cauldron lay out the mushrooms, then onions and carrots, on top of the rice. Products must pour boiling water to the top of the rice, but not anymore. Water should only slightly to appear above the beans. Light up the fire. Cook, covered for about 40 minutes on low heat so that the water is completely gone.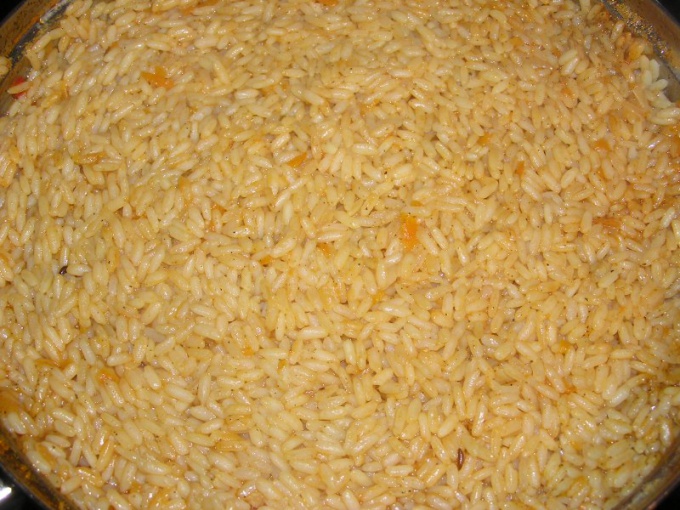 Sprinkle the rice with spices and salt to cover the entire surface. Don't forget to add berries of barberry. They will add zest to the dish. Leave the rice is cooked for another 5 minutes.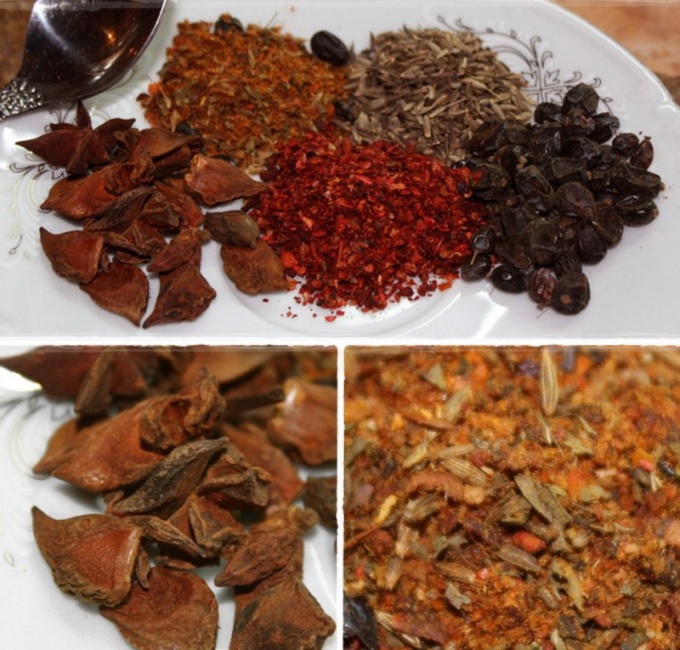 Turn off the heat. Stir the pilaf to evenly mix the rice, mushrooms, browned vegetables and spices. Make a few incisions dishes and leave it open so that the steam and moisture is fully evaporated and the rice turned out crumbly.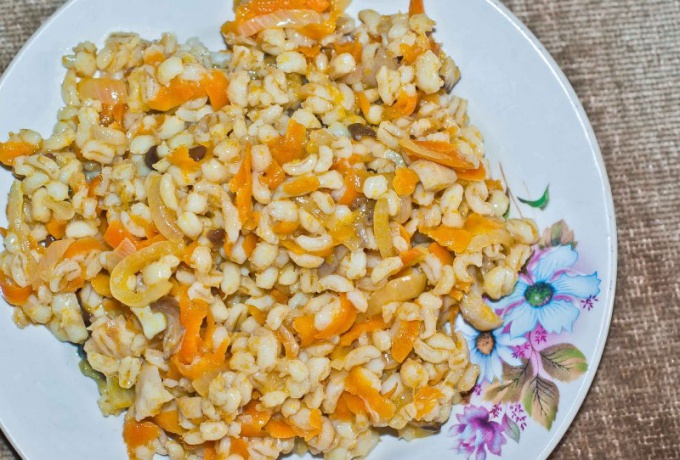 If you wish, you can add to pilaf and other vegetables. For example, peppers. It should be prepared together with carrots and onions. Mushrooms can be replaced with beans. You can use ready-made or pre-boil it. With barley you can also experiment. Try buckwheat or bulgur instead of rice. Vegetable risotto with mushrooms, cooked without oil, excellent dietary dish, with good taste and nutritional properties.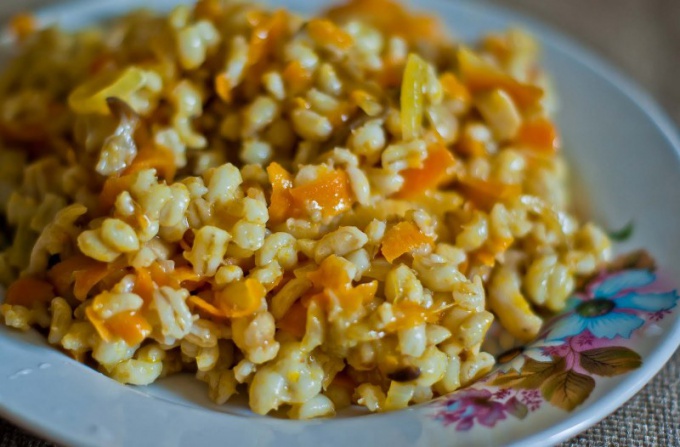 Note
Remember, oyster mushrooms and button mushrooms give off lots of liquid when frying. Do not add too much water at the beginning of cooking.
Useful advice
If you don't have a pan with a thick bottom, you can cook the tortilla for the bottom. Knead the dough from flour and water. Roll the lavash on the entire inner surface of the cookware. From top to put the ingredients. Pellet will not allow the dish to burn.