Instruction
In the Opera browser to delete browsing history should be in the "Main menu" go to "Settings", and select "Delete private data". Selecting this item opens a dialog box where you need to expand the list of stored browser data that can be assigned to the removal. To do this, click the label of "Detailed setting" and mark all the types of data that need to be removed. The item "Clear history of visited pages" is also in this list. Pay special attention to the option of removing the password - uncheck this option if you want to keep them. At the end, click "OK".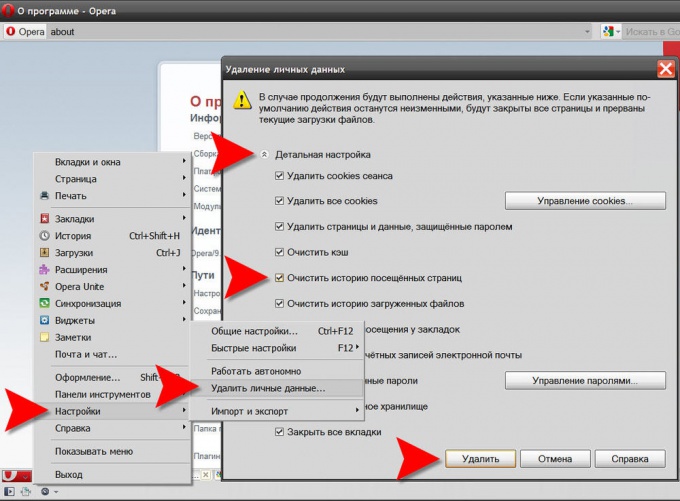 In Mozilla FireFox to clear the log
visits
should be in the menu to open the "Tools" and select "Settings". In the window "Settings", under "Privacy" click the bottom button "Clear now". This will open a dialog box "Delete personal data" where you need to put a mark next to "browsing history". If you want to delete, and other data - make relevant notes. Then click "clear now."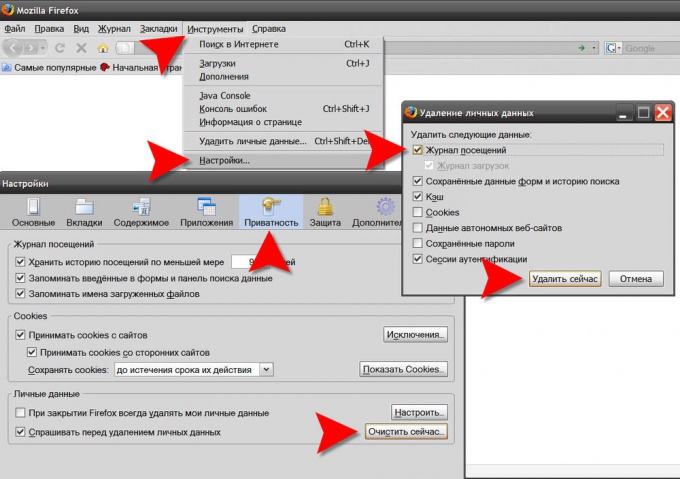 In Internet Explorer to get to the option "Delete review", you should be in the section "Tools" select "Delete browsing history". This will open a window with several sections. In the section "History" you need to click the button "Delete history". The browser will be prompted to confirm the operation click Yes.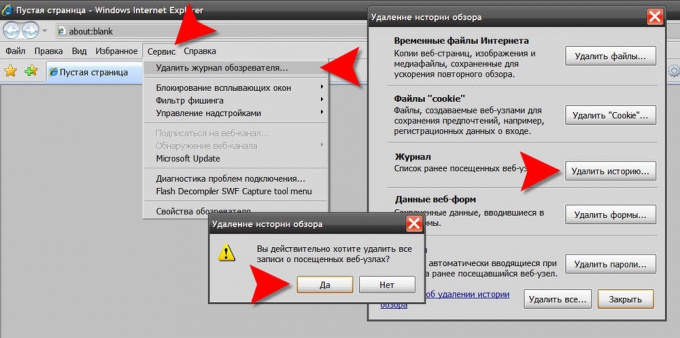 In Google Chrome just press CTRL + SHIFT + DEL to open a window with the title "Clear browsing data". You can choose a long way - click the icon with the wrench icon in the upper right corner, click the "Tools" section, and the item "clear browsing data". In the box data cleansing hits you need to specify the period and put a mark next to "Clear browsing history" and then click "Delete browsing data".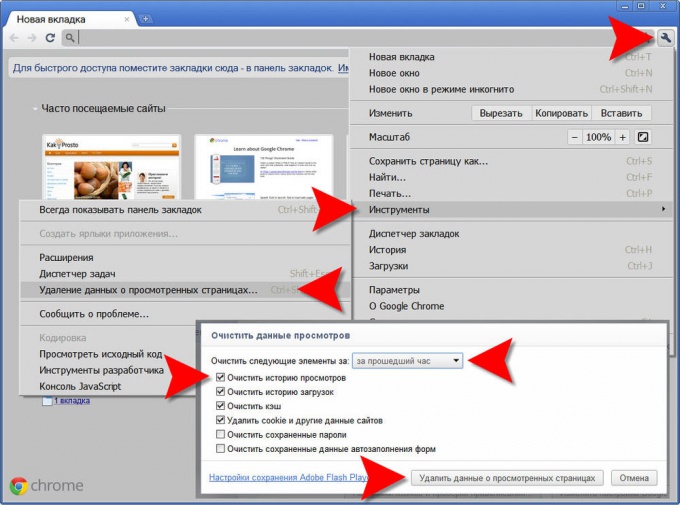 In Safari to clear the history, open the menu "History" section and select the bottom item - "Clear history". The browser will ask to confirm the operation, click "Clear".