Instruction
Erotic option. It is no secret that men have erotic fantasies, often does not coincide with the modesty of their wives. But for a wedding anniversary can make an exception. Meet him tonight at the beautiful white lace lingerie and veil. On the table the way are white roses and lit a wedding candle, in glasses sparkles champagne. Believe me, your man will remember how you were beautiful on the wedding day, and a new touch to your look on your wedding day will only strengthen his opinion that you are the most dazzling and the best woman in the world.
Extreme option. Arrange favorite surprise: meet after work and get out of town, where the tarmac is of a good flying club. There and announce to him that will mark your date for the parachute jump. Prepare the text of the speech, for example, "Our wedding was a leap into the unknown. We do not know what will be our life, but made the jump, and now we are together and very happy. Today, on the anniversary of our wedding, I trust you the same as three years ago (or 5, depending on how many years your family), so we are ready again to jump with you into the unknown". Note that this option is suitable only for those who do not afraid to make this joint jump (and it is better to take a few lessons with the instructor). But the emotions will remain the most vivid for life.
Comic-romantic option. At the beginning of a romantic evening solemnly declare to your husband that all this time he passed examinations in family life. And subject lived together for years (or months) think of the names of subjects that he passed (pielaveden, knowledge of the theory of the gift, and standings for the women's logic) and hand the record book with his photograph and marks of "credit", "good", "excellent".
Good option. If you first wedding anniversary, invite her husband to the Park, and with the words "Every man should build a house, grow a son and plant a tree" give him a shovel and a sapling. And each subsequent anniversary, you will be able to come to the tree of your love, tying the symbolic ribbon and make a wish to live in love and harmony for another year.
Retro-version. Before it was popular to congratulate each other through the newspaper. Find out what Newspapers he reads your husband and make beautiful
greetings
with your joint photo. Even if it is for some reason in this day you'll look in the newspaper, there are friends who still will see your note greeting and tell him about it. Believe me, he would be proud of.
Useful advice
Whatever was for your pair that day, remember that, first of all, you need to give a loved one your love, tenderness, affection that your man will certainly appreciate.
Advice 2 : How to congratulate your husband on the anniversary
On the eve of the wedding anniversary of the home Keeper begin to think about how better to congratulate her husband with this event. Went to the restaurant last year, a romantic dinner at home in the Jacuzzi was a few years ago. And so I want this day to bring a sense of celebration, when the whole world was only two. It is possible!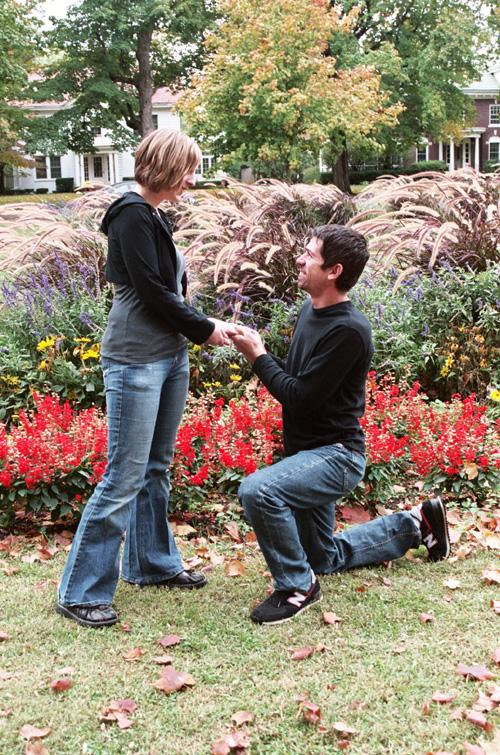 Instruction
Depending on how old your family, create gifts, and celebration. For example, wooden wedding guide in a wooden summer house with a bathhouse, brooms and wooden stools. There can be wooden spoons, and give gifts of wood or birch bark. And gingham gifts can be t-shirts with your photos and captions "beloved husband" and "beloved wife".
If the finances are in order, and children can be left with grandparents, treat yourself to a romantic trip especially if after the wedding you never had him). Buy tickets – and even in Paris, though in a sanatorium in the nearest lake. Silence and solitude will strengthen the family and allow you to relax from others and enjoy each other. But if there still is a Hiking trail or ropes course experiences that collective spirit will unite you even more.
If you got married in the summer, enjoy a romantic stroll in boat (as the moon). Take sandwiches, a thermos and blankets, and moored to the shore, arrange a small picnic. If you can't do this day without friends, they may already be waiting for you on the beach with barbecue and bonfire.
Remember the Hobbies of her husband. If he constantly watches horror movies, full horror-party (friends, incidentally, also will be interesting) – an impromptu Halloween. The fisherman, of course, be nicer to celebrate the holiday with a fishing rod on the shore, but you can take him to the aquarium to learn a lot about other fish. A lover of cars will give the certificate to the best Autoshop, automotive headset for cell phone or at least romantic keychain with your photo.
Remove comic film, or better – a cartoon about your life. Of the plurality of frame-images. Ask different people on the street to tell the camera that you love him or take a picture with a sign: Pasha, Sasha, Peter, John), Lena loves you). And friends, the artists will create a comic strip or cartoon.