Instruction
Determine with your child how many guests will come to his day of birth. Draw a bright and beautiful invitations with guest names, and then find a way to distribute them.
Be sure to check in advance with parents of child's friends to find out if there's young guests special preferences in food and entertainment, but also to arrange a time when the child needs to bring to the feast, and when to take home. Find out from parents whether their children have allergies to any ingredients to prepare a festive table that will suit all children.
Small children get tired quickly, so don't make the holiday longer than two hours. Follow the health and behavior of children will not perevozbuzdenie their excessive fun and games. When the kids get tired to have fun, start slowly to reduce the event.
Think for kids exciting contests and games, which must start immediately after the festive feast. It will not allow the children to scatter around the apartment, and you will be able to hold their attention.
Give the children as quiet games that can be played, sitting around a table or in a circle and movement games in which children can run free and burn off excess energy.
We should not conduct contests to win one person to change the game of resentment and regret. Organize a celebration so that all children somehow received prizes and gifts.
Decorate the apartment with colourful balloons, and part inflate balls and invite the kids to play – they have a lot of fun bursting the balloons on the dispute to the music and playing ball.
Festive table for kids – not such a complicated matter as it might seem at first glance. Put on the table a lot of drinks, pure water, juice, fruit drinks, lemonade. Prepare children beautifully decorated sandwiches, chopped vegetables, light salads. Don't forget about the fruits and the delicacies which love exactly those children who will come to visit you. Accompany the process of a feast game.
No day of birth is not complete without a cake – the cake should be beautiful, bright, with lighted candles. Make a cake in the room turning off the lights, and invite the birthday boy to the applause of the guests blow out the candles and make a wish. Also, all the kids can try to blow out the candles on the birthday cake.
Relatives, grandparents invite the other day – the child may well be two days of birth, both adult and children.
To avoid uncomfortable situations, show all the guests what table to put gifts, where is the toilet, how to wash your hands – in short, they provide maximum comfort.
Note
Children's birthday party at home. Of course, parents easier and more convenient to order a children's party somewhere in a cafe, but, as practice shows, it is not the most desirable option for the child, because in this case there is a mass of bounding points. Therefore, if possible, the child's birthday better to celebrate at home. This will require strength and discipline, but the birthday only once a year.
Useful advice
Children's holiday birthday any festive event to Your taste. The most common option for children's events - children's birthday at home, in cafes, and festivals in the kindergarten or school with an active and fun entertainment and good music. Invited friends of the birthday boy will appreciate, and he and the little culprit celebrations will doubly appreciate the caring efforts of their parents.
Advice 2 : How to spend a birthday teen at home
Modern teenagers prefer to celebrate days of birth are not at home with mom and dad, and with friends somewhere in a cafe or, quite possibly, on someone's rented apartment. Adolescents need freedom, albeit imaginary, but if you decide to lure their younger child home on the day of his birth, you have to sweat.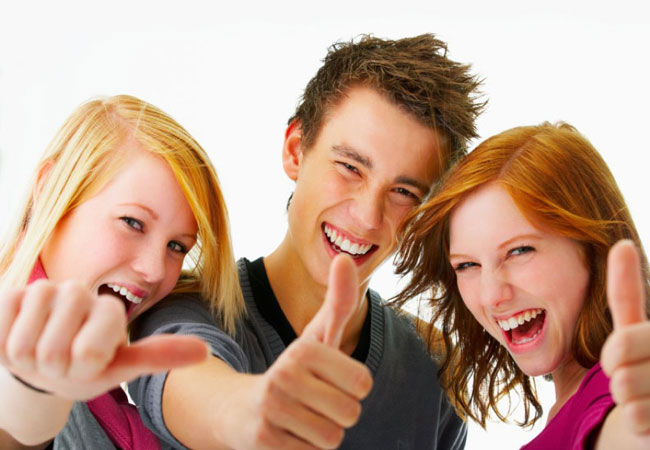 Instruction
First, perform a preliminary educational work, prepare a person to think that you would like to celebrate his day of birth at home. Of course, Teens are different, many will gladly agree to that. But if your child strongly opposed, try to persuade him that everything will work out, even if the apartment father, mother and dog (and maybe grandma will come) his celebration can be held with glitter. Personally invite friends of a teenager to you on the occasion and promised the boy that if something goes wrong, he will be able to spend your day of birth as he pleases.
The holiday house is always a considerable responsibility. If you decide to spend the day of the birth of your son or daughter at home, be ready to unexpected turn of events and the weight of consequences, not always favorable. The apartment need to furnish it to your many restless guests were free. Clean out all of that they will be able to break or break. Attract and your birthday, ask him which one would he choose the format of the holiday, what he wants to see your day of birth. Be attentive to his wishes, that he did not feel that the holiday you arranged for myself and not for him.
Special attention to the needs of a teenager will take, when you make an apartment or house for the holiday. The son or daughter is already formed taste and your young birthday boy probably won't want to view your apartment has disgraced it in the eyes of their peers. The younger generation has their own tastes, which you maybe do not know. Suddenly your child doesn't want you to hang on all the walls of his baby pictures where he is not wearing underwear: as lovely as these photos may seem to you, your child, they can only hurt and humiliate in the eyes of his friends.
Attract birthday and plan a holiday. What contests he wants to make? Knows what kind of games? Grant to Chad to decide what kind of entertainment he prepared for friends, because no one knows them as well as he, and you have no idea what they like. Let, if that, he turns to you for scrap materials, asking permission if he could use the computer for the evening (if he does not have his laptop). Let him alone, and he quickly realized what his day of birth at home.
When the fun starts, limit your stay in the hotel. Remember that adolescents are already not
children
. When children are young, their day
of birth
is a holiday. When they grow up, the day
of birth
becomes their own holiday. Svyknites with the idea that your child is gradually moving away from you, and give him some freedom. Are at a distance, but within reach. For example, take a celebration of one room, and themselves to sit in the other, or get out to the neighbors sometimes came there and checked if everything is the house in order. Let the teenager see that he's still pretty big that he needs to report to adults.
Advice 3 : How to arrange a birthday party in 11 years
Day birthday is a special day for each child. It should always be bright, cheerful and memorable. The memory of childhood is the most bright and good feeling that people will carry in their memories across adulthood. The choice of scenario and location of children depends not only on the financial possibilities of the parents. To organize a children's holiday is not difficult. It does not have to exert much effort. After all, what children need is a friends with whom you can play fun games, festive atmosphere and sweets as treats.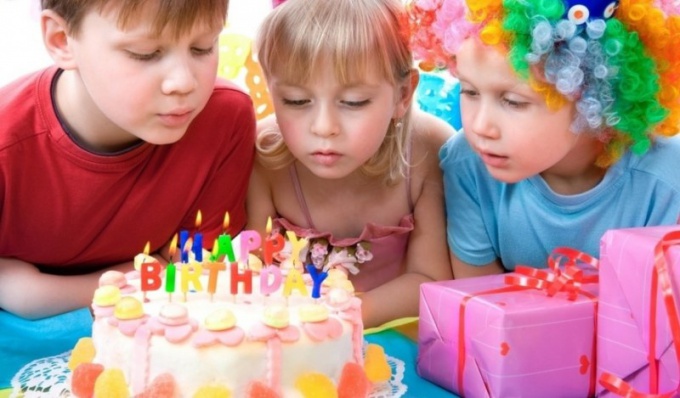 Instruction
Before you organize a holiday, you need to talk to the child and to decide which friends he would like to see on your Day of birth. Then make a guest list and prepare invitations for them. They need to be sent well in advance, this is best done a week before the holiday.
Highlight for the celebration of the birth of one room in the apartment, which will host the celebration. With your child decorate it with balloons, flags, posters and garlands of congratulations. Hang balloons on the walls, Windows and scatter on the floor. Make each guest a party hat.
Prepare various competitions, games and activities. Choosing a script for a holiday, consider the number of guests and their age. In competitions have to be involved every child.
Pre-read the special literature about the features of various events for children of a certain age. Do whatever it takes to make every guest had a good time at the celebration of your child.
Take care of the musical accompaniment. Free in room space for competitions and dancing. Remove all fragile items that are easily breakable.
Table for children's holiday should be enjoyed as vividly as possible. Pick a beautiful tablecloth, dishes and napkins. Colorful paper or plastic plates create a unique holiday atmosphere.
The menu plan should focus on maximum simplicity. Decorate the table with fruits, sweets. Make light sandwiches and a few salads. Stock up on juices or fruit drinks.
Cake is the culmination of the festival. Surprise kids its unusual size or shape. Cake you can bake yourself or buy at the store. It is very important to decorate it with colorful candles and solemnly make the room in the midst of the holiday.
Useful advice
Put the furniture blanket to her children accidentally stained during the holiday.