Instruction
In Mozilla FireFox to clear the cache and cook should be in the menu under "Tools" select "Settings". Open the "Settings" window, where the tab "Privacy" we are interested in the bottom button that says "Clear now." By pressing it, you will get a dialog box "Delete personal data", where you should tick the box next to "Cache" and "Cookies". Just press the button "Delete now".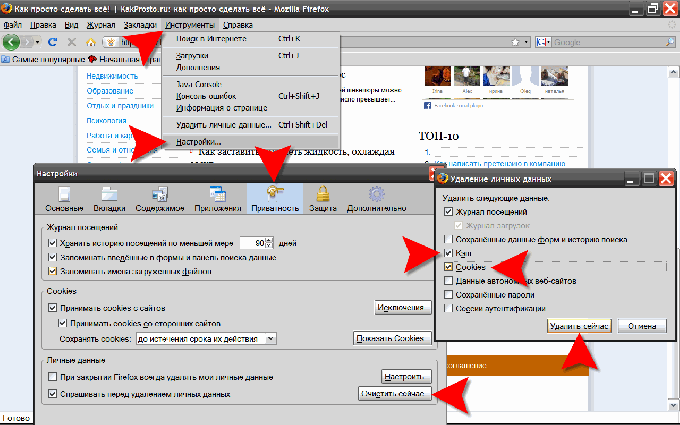 In Internet Explorer you can get to the desired options, if in the section "tools" top menu, select "Internet options". A window will open where we need the "General" tab, click the "Delete" button under "browsing History". In the window "Delete browsing history" is, we need the buttons to "Delete files" to clear the cache and Delete cookies to clear cookies.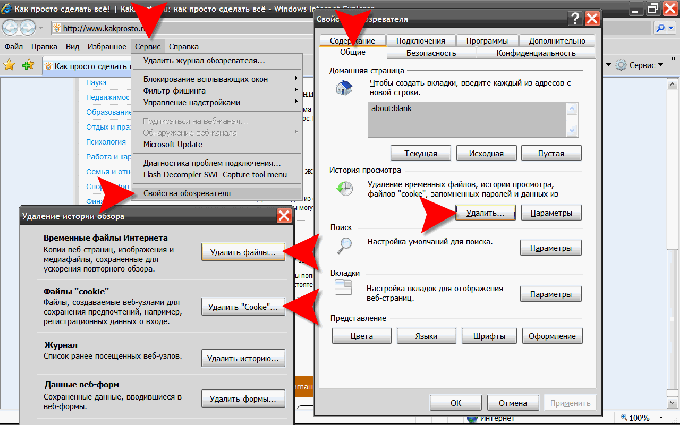 And in Opera the shortest path to the options of cleaning the cache and cook is through "Main menu" of the browser. In the section "Settings" this menu we are interested in the "Delete personal data". Clicking it will open the appropriate dialog box. We need to expand the list of data to delete. To do this, click the label "Detailed setup" and make sure the labels in the list next to "Clear cache" and "Remove all cookies". You should also be sure to check what will be removed along with cache and cookies, before clicking "Remove". Note deleting passwords - remove markers if they are not want to remove.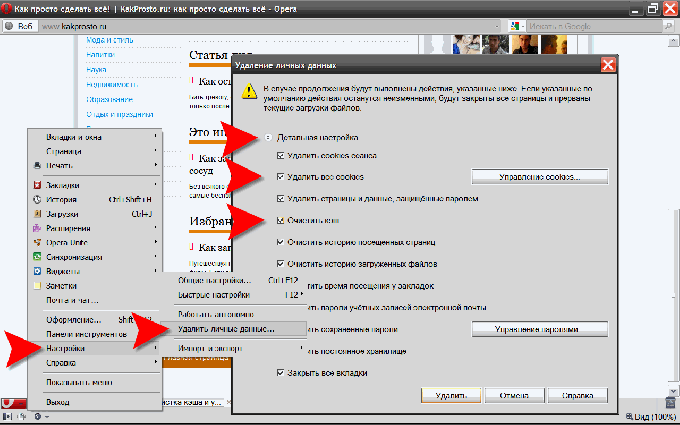 Note
How to clean Cookies. Many paid jobs are asked before running to clean the cookies, cookies, or cookies. To be offended by this request or not? What are cookies and how are they helpful or harmful? Simply put, cookies are small files that maintain the sites while visiting.
Useful advice
Customizing the appearance and behavior of many web sites according to individual user preferences is also based on cookies. Cookies are simple text data, they cannot perform any action independently. In particular, cookies may not be viruses or spyware programs. Most modern browsers allow users to choose to accept cookies or not...