Instruction
Do not rush to grab a can and run to the nearest wall, you first need to draw the sketch or the sketch. To draw it better with a pencil and only when you fully love, you can trace it with a marker and fill color. And even if the sketch is ready, think before you run outside. Up to this point may take a few months and painted dozens, maybe hundreds of thumbnails.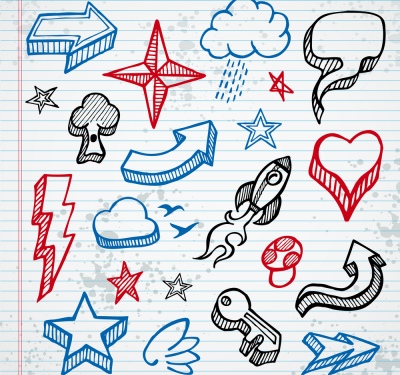 And yet, if you decide to transfer your sketch on the wall. Begin with a sketch with the same color as the background sheet. Then apply the background and draw the outline. Such a sequence is convenient, as any mistake can be corrected. If the paint drips, don't try to stop her, better to wait until the paint dries and the paint flowed over. In order to avoid stains, all lines must be done carefully, without jerking, but at the same time quickly. All lines should be smooth without breaks.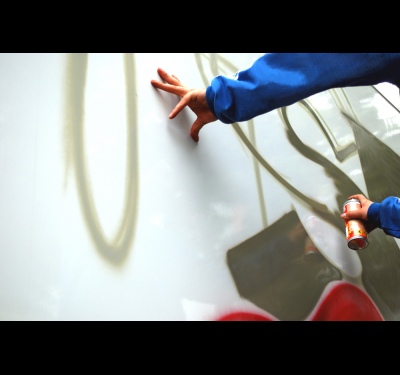 Professional writers under each picture put your "tag", i.e. a personal signature. It is usually up in advance and decorated with question marks and exclamation points and other "chips". It is important that the tag was written quickly and look stylish. Writers usually draw it by special markers, not paint. Once it is set, drawing is completed.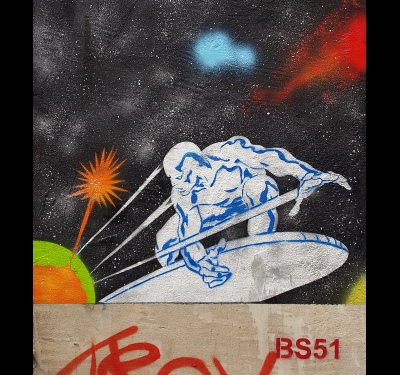 Advice 2: How to learn to draw graffiti with a pencil
Today many people dream to master the intricate art of street painting graffiti. However, before you take to the streets with spray paint, you need to master the technique of drawing in a more simple variant – at least with a simple pencil and paper.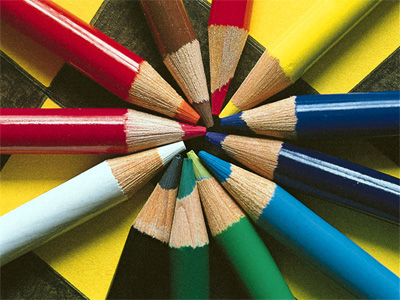 You will need
pencil;
markers;
-eraser;
-markers
Instruction
Before you begin to draw yourself, observe those who are already good at drawing graffiti. Note what methods they use to create graphic effects in their drawings why they are drawing what is in each element of the graffiti.
Take a sketch pad with quality paper and a good soft pencil, eraser, markers, and colored pencils, if you want to paint the final image.
You can try to copy ready graffiti other artists – during the training, it helps to improve technique, and can come up with their own drawings. Do not try to draw three-dimensional drawings in 3D start with a simple two-dimensional images.
For early train to draw in graffiti-style different letters and numbers. Hone your ability to draw in graffiti any letter of the Russian and the English alphabet.
The easiest way to learn to make graffiti-style letters of the alphabet on the example of his own name. Draw a letter, making between them a small distance – free space will give more opportunity for further detailing of each letter.
When drawing letters, press the pencil on the paper with different strength, – that you will achieve more variety of texture pattern and its depth. The necessary elements of drawing shade and stahujte – this will lead you to understanding the three-dimensional image.
Basic style image bulk items in graffiti – style bubble. In order to achieve the effect of the bubble letter outline well-defined, rounded outline, gradually leading the line and not making corners.
After the contour is created, the eraser erase the letter inside the outline. Add a different color, trace the outline with a thick marker, highlight the features of letters with additional strokes.
Experiment and soon you will begin to acquire the necessary technical skills in drawing.
Note
We will also tell you how to learn to draw with a pencil. You'll also learn how to draw real graffiti. 2. Thus, the primary shapes are the circle, square and triangle, the rest of the pieces usually are their derivatives. Try to draw on the sheet of these figures. Practice their first drawing in two dimensions, then in three dimensions (including facets).
Useful advice
Now you can share graffiti into two parts — those who are really pleasing to the eye, that is originally drawn on paper with exact colors, and those which are drawn at random, just so (to be honest, I don't know what to draw). 3. Before starting to draw with a pencil, you need to invent a tag - a nickname a writer and learn to write beautifully.
Advice 3: How to learn quick draw
Stick, stick, ogurechik - turned out man! These words are familiar to everyone, because in childhood they began our acquaintance with the world of drawing. Childhood, lessons of fine arts is left behind. However, professional artists say that if you want to learn to paint at any age!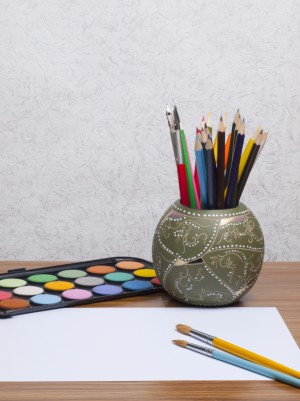 Instruction
In order to learn how to quickly and beautifully draw, you need first of all to learn to draw again. Choose a beautiful picture, given its complexity. For example, if the sample you take a picture of Shishkin, the play it you are unlikely. Perfect drawings from children's coloring books.
Take a pencil and try to copy the picture. Happened? Then let's complicate the task and turn the picture upside down. Such training is important not only to reproduce the image, but also to understand the pattern by which the fold line.
For the following exercises you will need some simple object. For example, your own hand or an Apple. See the sample, and then try to draw it on paper. If it looks like it will complicate the task and draw the same object in memory. To consolidate the skill you should try to draw the same object with eyes closed. It could be it?
To breeding beautiful lines became familiar to you, you need to constantly train. Srisovyvanie any pictures, try to draw things that you like. Use of different techniques. For example, draw the same Apple with the help of a pencil, crayon or gouache.
Gradually complicate your task - draw with different colors, use midtones and shadows.
Quickly master the science of drawing will help and books outlining the techniques of the drawings, and recommendations that will help the novice to confidently hold a pencil. You can also look for information on the Internet or enroll in art Studio classes which will give not only the initial drawing skills, but will also help to find like-minded people who also are eager to learn the fine arts!
Note
In order to understand how to learn to draw, it is first necessary to remember that the ability to draw is, to some extent, motor skill, like reading, writing, driving, etc. i.e., to become an artist in the development of this skill may each, though not the great Creator, such as Leonardo da Vinci or Dali, but nevertheless an artist!
Useful advice
There is a system of teaching drawing through which you can easily learn to draw. Once you start your journey and continue to walk it without any help. But it's also important to get practical hours, to process information obtained, through her, to experience, to understand the meaning, which she will reveal to you gradually.
Advice 4: How to learn to draw graffiti marker
Graffiti
– the art of the modern towns of culture, and more and more teenagers and young people are involved in this art, wanting to learn all the intricacies of
graffiti
in order to paint urban objects and buildings. Before moving on to the difficult technique of painting with spray paint, you should learn how to draw graffiti markers. In the future, markers will help you even when you gain some skill and become a professional – markers
can be
applied to the image fine details and put tags.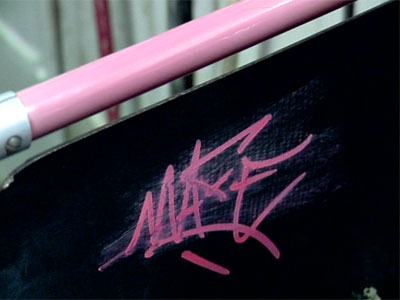 Instruction
Purchase quality markers with a flat end that will not be washed away from painted surfaces in the rain. Do not draw graffiti too cold and windy weather – it makes the process of painting and applying the paint more difficult.
Select the suitable style of drawing. For example, if you are going to draw in Bubble Style, learn how to draw a marker shape in the form of bubbles. Drawing in this style consists of thick lines, which are interwoven with each other, creating a three-dimensional image.
Also you can learn how to draw Wild Style is one of the most difficult styles because it differs the chaotic interplay of a large number of lines that are spontaneous and disordered. Create beautiful drawings in this style very difficult.
Before you start painting, prepare the background, which will simplify the work and apply a Prime coating the surface of the picture. Cover the surface with water-dispersion paint or enamel, and then apply to the wall the sketch, dragging its main outline thin lines. Then draw the outline more confidently and clearly.
Then draw the inner filling of your drawing, and then move on to the final edging. Improvise in the process of drawing – the figure may change, your sketch is not static, and final.
Connect the imagination and create original graffiti, and then finish drawing the final touches, modify the piping, make the color more saturated and bright, add more details to the drawing. If the paint drip – wait until it dries, and paint over it.
Note
How to learn to draw graffiti? While walking around the city can be found on fences, walls of houses, passages vivid and, at first glance, not very clear drawings. How to learn to draw graffiti for beginners? In Russia this kind of art began to gain popularity in the mid-90s, when breakdancing, which was an echo of hip-hop, and hippie culture.
Useful advice
Many people wonder how to learn to draw, to draw to drawn the soul cling. And to say how beautifully you draw. In our subjective opinion, learn to draw beautifully only possible if you do it right. You need to learn to draw graffiti? First and foremost, you will need colored pens, markers, pencil and eraser.
Advice 5: How to learn how to draw sketch
Our modern society is unkindly refers to various inscriptions on houses and other public facilities. This type of painting is called graffiti is an ancient art that captured people. Graffiti is an important part of youth culture, which includes different styles and techniques of drawing.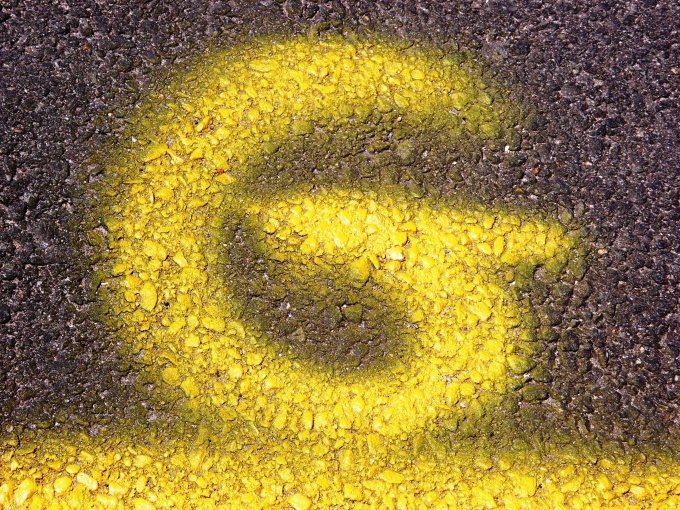 You will need
Paper A4, sketchbook, plain and colored pencils, markers, eraser, paint.
Instruction
Before you paint graffiti, you need to learn how to draw
a sketch
. A sketch is a sketch or sketch that you plan to display on the wall.
Draw a
neat and beautiful
sketch
is not as easy as it may seem at first glance.
There are certain rules for the execution of the sketch.
First, look around carefully and you will notice places where there is already graffiti. The drawings you will see, can be divided into two parts. First to attract our attention with its vivid pictures, interesting color scheme. The second is clearly aspiring graffiti artists, which only detracts from the appearance of the walls with their drawings. Learn from artists of the first group.
To draw a sketchand prepare all the necessary materials.
Begin to draw simple drawings. Gradually, as you gain the necessary experience, will be able to make drawings three-dimensional.
The first thing you need to do is to learn how to display the letters of the alphabet. A short text – one of the main elements of graffiti. However, such letters is difficult to tell man, which is far from graffiti art. Letters, usually hidden from the eye in unusual forms. The letters, full of style bubble, we seem to be voluminous.
Budding graffiti artists often use their own name, which can become a unique signature.
Letters of his name, position at a small distance from each other. So you get a certain space for the expansion drawing of each letter.
Pencil used on paper the effect of depression. This will help you to properly adjust the thickness of the pencil lines.
Practice drawing hatching and shadows that create interesting effects.
Style bubble. Apply around the letter outline. Trace letter with a pencil with no sharp corners. Creating a circuit closer or further from the letter, you will get the desired thickness.
When you reach the desired thickness and roundness all the extra lines and the letter remove with an eraser.
The resulting picture can paint over the crayon, marker or paint.
If you liked drawn a sketch, try to put it on the wall.
Advice 6: How to learn to draw quickly
Don't listen to those who say that to learn how to draw graffiti is almost impossible. All our best, it would wish! Start basic terms will help you in the future.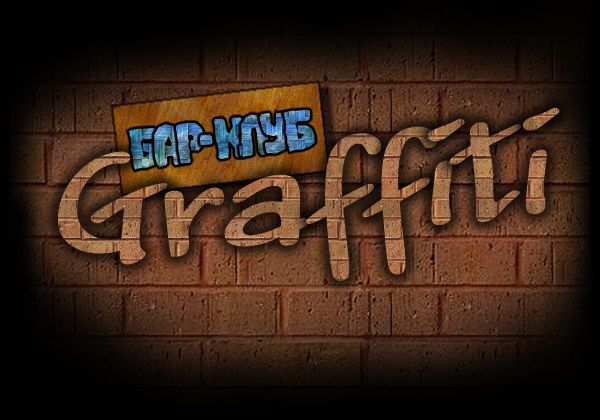 Instruction
The bombing – fast drawing graffiti. In 10-15 minutes you draw graffiti of two or three colors, mostly chrome or silver. This graffiti is suitable for walls, most often for trains. Stensil stencil that you paint the house, and then a few minutes to draw it on the surface. The Bank is the container with your paint. A tag is your nickname for graffiti. Sketch – a small sketch graffiti on paper.
Before you start to draw don't forget to come up with a nickname, so then to sign their drawings. To start drawing the most simple graffiti review to start professional work. Despite such work, remember some items, do it on paper sketches. And then connect the sketches and their imagination in their work.
Lot of practice, it will help you master the basic technique of graffiti. No need to go right to the wall and start painting. Learn many basic techniques on paper.
Later learn how to apply shadow and volume to the drawing. Sign up, if possible, for drawing lessons with a good teacher. Here you will learn to feel the volume and depth of the depicted object.
Remember that you are a beginner and do not try to take the high bar. Everything comes with time. Chat with graffitistami with experience, they will give you good advice.
After a long practice, you will understand that it is already possible to go on the street to any surface. When you understand this, go to the store for spray cans. Buy you need the cylinders and go, for example, to the wall. Always remember about security, you can always catch this illegal business.
Already on the wall to set forth the main lines to make it easier to navigate in the figure. Draw smooth and neat lines, do not pull hand. But at the same time draw a coherent line quickly, you'll ruin the paint. All the lines draw without lifting a hand. Discontinuous lines look ugly.
Draw your picture back up to see what happened. If you need something to correct, do it.
Don't forget to sign your drawing, put the tag. Can also write another smart and beautiful phrase.
That's all! Your first graffiti ready! Rather run away from this place, that you are not caught by the hand.