Instruction
If your friend is upset about something or anxious, it is natural to ask him what had happened and to offer help. But do not insist if you see that a person is not to be open. In this case, it is better to leave him alone proposing to apply if assistance is still required.
It is very difficult to define the line between care and obsession loving person. Enthusiasm of the first days of love inevitably gives way to smoother relationships. More emotional partner (usually the woman) is sometimes sensitive about this change, considering it a sign of cooling even at close separation.
The most unfortunate decision is the pursuit of the beloved, the constant phone calls and text messages, conversations in chat rooms and grievances if your favorite is not answered immediately, or a friend of mine quickly said goodbye. Learn to respect the personal space of another person. Give him the right to be free from you. The desire to keep the man on the leash will almost inevitably cause him the desire to escape.
Of course, to show attention to your favorite must, but just enough to make it not annoying. The need to constantly justify himself and to prove his love can cause you so afraid of cooling and separation.
Find some interesting or useful classes to fill the time that you spend individually. This can be a sport, a foreign language, some other hobby or just meet with friends. Men should have and thought that waiting for his call – your only business. Otherwise, even the kind and good man may be a little tempted to abuse their power over you.
Sometimes the obsession can move the parental care. Parents cannot believe that their child is already grown and capable of action that will not lead to illness or accident. However, even kids need a measure of independence. A healthy 5-year-old angrily shouts: "I am!", when parents are trying to build instead a house out of chairs and blankets.
Imposed parental assistance can go to the detriment, depriving kids of the joy of self-creation. This applies even more to grown children. Do not deny them the right to buy their own life experience, even at the cost of mistakes and hardship. Of course, children need to know that I can count on your support if they need it, but better still wait for their requests.
Advice 2: Whether it is necessary to impose the girl
Some girls don't perceive the refusal of the representatives of the stronger sex seriously and begin to show persistence and firmness, even if the answer is "no".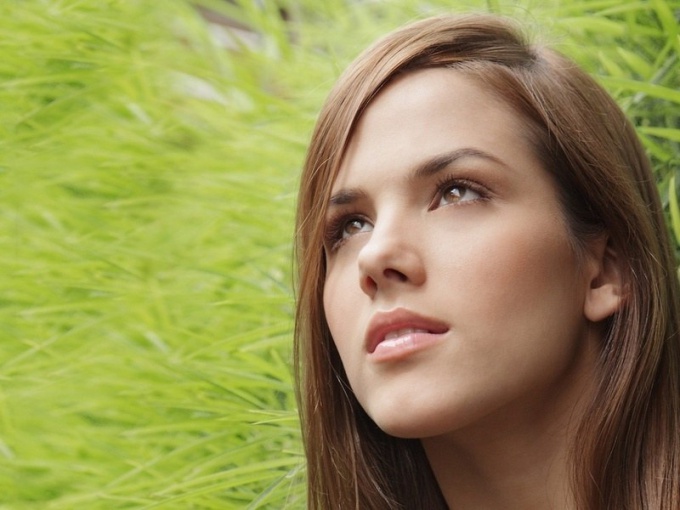 Instruction
Before you can argue about whether the girls impose themselves men need to understand what behaviour is considered Intrusive. First and foremost, a clingy girlfriend always finds time for the young man. It is never busy. At any time of the day or night she is ready for a meeting. In fact, this behavior should not be acceptable. A man must himself seek your location and chose a convenient time for you, to see you.
The girl that is imposed on man, always calls him first, though calls is the male prerogative. The guy himself should take the initiative to communicate with you. Boys do not like wasting their time on telephone conversations and correspondence. You need his number just to know who is calling you. Of course, you can sometimes contact him by phone, but only in a dire emergency.
Clingy girlfriend to actively monitor a young person's life. She wondered with whom he communicates, how he spends time where and when it happens. She carefully studies its pages on social networks, browse friends lists trying to find something suspicious. No need to show excessive concern for the representative of the stronger sex. Your undivided attention can quickly bother him, because he will feel that you are trying to limit his freedom.
Some girls are unable to live without the attention of the man she loved. If he didn't tell her of his love, was not invited on a date and not showered with compliments, she gets in a mood, and the guy gets the claim. Remember that even the nicest can get bored. People quickly get used to good, and then it ceases to please. Do not pull from your beloved the extra information. Limit the warmth that he is able to give you.
Another sign of obsession - constant declarations of love to the man. You tell him how hard it is without him as he is dear to you. Of course, the guy should know about it, but just one Declaration of love, or your favorite young man will cease to respond to them.
Remember that everything should be in moderation. Yes, now is not the stone age, women can sometimes take the initiative in their hands, but men sometimes becomes annoying such behavior, so allow the guy to decide when to call, when to ask and when to devote time to his beloved.