Instruction
Discuss "forbidden" topics is considered tactless and indecent. Hence the tightness of the bed. And even if the partner will do everything wrong, it would be awkward to send in the right direction. This psychological constraint leads to the imitation of orgasm, lack of satisfaction in sexual life. Task of partners is to learn to have fun in bed. This can be achieved if you will find psychological contact with each other. In a calm confidential environment to discuss thoughts and desires, talk with your partner about what he wants in sex, how wants to implement it, and what it needs.
Stiffness in the sex – a fairly common problem newcomers, inexperienced boys and girls. If your partner is of those, help him, try to direct, to teach, gently supporting. If you are inexperienced in love, engage in self-education. Written many manuals and books of fiction. Naturally, the stiffness is gradually overcome and in the process often "practical training". Interesting "immodest" option – together to watch a porn film.
Invite the shy partner an active role. If you are always in
bed
was leading, at least once switch roles. If you always covered the stiffness at the sight of a naked partner, try to take his dominant role, cease to be
a slave
. It helps to overcome shyness and restraint in sex. Tell me lover/Oh, what are you willing to do what it wants. If some of them will seem unpleasant or unacceptable, do not be afraid to speak directly about it. So you will achieve harmony in sex.
One of the reasons for embarrassment in bed are worrying about imperfections of their body. Stop worrying. Your partner sees you as a whole. Remember how he looks at you, how he wants you as you are dear to him. Obviously, your flaws, he just doesn't notice, because there is no reason for you to feel embarrassed about them. Otherwise, if you can't overcome natural shyness about excess weight, flaws on the body, etc., then it's time to change. Pull yourself together, sit on a diet, work out, consult a doctor. Most likely, the cause is to be corrected one way or another, and this will allow you to love and accept yourself.
Advice 2 : How to stop being shy in bed
Excessive stiffness in the sex more often inherent to young women. Moreover, the tendency to timidity depends little on external data girls, because even the most beautiful person is able to find his shortcomings. Shyness hurts the woman and her partner, because it prevents him to "love her eyes". How to stop being shy in bed?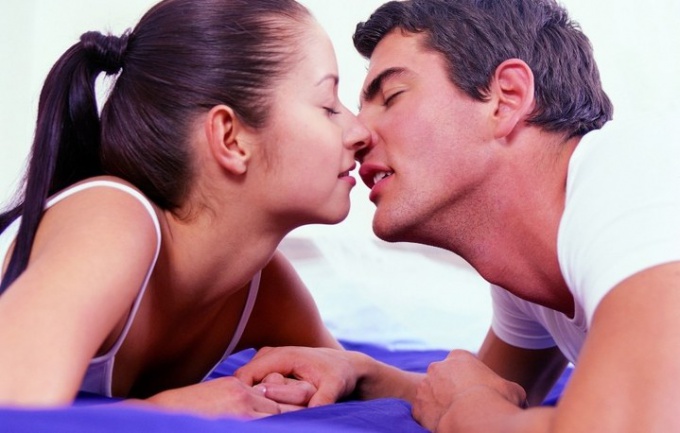 Instruction
Love your body. Sleep naked, consider it in the mirrors, look for the winning to you poses. To find disadvantages every. You're looking for dignity. Buy sexy lingerie, take care of body hair removal, massages, manicures and pedicures should be done not from case to case, but always. Trial, choose a lighting that will make you even hotter. It is best in this respect are working nightlights or candles.
Find out your body. You definitely need to understand what will give you pleasure. For this you will have to experiment alone in the bathroom or bed. Try to go to the sex shop and buy any toy. Knowing your body, you'll be more likely to have fun and forget about shyness.
Learn to relax. This can help you with meditation and aromatic bath, a glass of wine (only one!). Before sex don't let yourself think about abstract topics, tune in to the fun. Try to use the method of Oriental monarchs wives. Knowing that in the evening in the chambers, comes the husband, the woman the whole day preparing for the visit: caring for themselves, rubs his body with aromatic oil, mentally adjusted for sex. As a result, in the evening the woman completely ready to get and give pleasure.
Listen to the advice of makeup artists to look always attractive and not shy in bed. First, let your skin is always tanned – body in this case, it always looks slimmer and more attractive. Apply bronzer, and the next day add another layer where you need to reduce the amount of, for example, on the sides. Second, use creams with shining effect – they make the skin smoother, fresher and more attractive. Third, the use of perfume. Men are attracted to scents with hints of strawberry, chocolate or cinnamon. Not only Cushites too much in bed it will irritate.
And finally, remember, the most sexy women of all ages rarely was beautiful, they conquer men by familiarity, intelligence, charm and never hesitated to show themselves.