Egypt attracts a large number of tourists, especially in the cold season. First, a very inexpensive price and great service. Secondly, the average water temperature in the sea in winter is +22-25 degrees. The third entry without a visa. This means that you will only have to pack the suitcase and fly to warm countries for holidays. Most of the hotels offers to its customers a food on system "all inclusive", you can expect a variety of food and local beverages. The red sea attracts divers. Put on a mask and dive into this amazing deep, you will be amazed by the colorful corals and fish of unusual colors. Besides relaxing on the beach, you will be offered many interesting excursions. Do not forget about the pyramids, which is famous for fabulous Egypt. Increasingly popular recently become a holiday in Thailand. The average temperature in this Paradise is +28-30 degrees, the water temperature in the Gulf of Thailand 25 degrees. The most popular resorts of Thailand – Phuket and Pattaya. Great news for tourists visa-free entry into the country. On arrival, it is sufficient to pay the visa fee ($25). Thailand is a country of hospitality and smiles, you will be offered a huge number of various excursions and tours. Prices in winter are more acceptable, so you can choose a hotel depending on your capabilities. Thailand attracts tourists by its beautiful nature and modern infrastructure, identity of local residents. Having visited this country once, you will want to go there again.India is one of the sacred places of recreation not only in summer but also in winter. The air temperature in the winter in Goa is +28-32 degrees, water in the Indian ocean +23-25 degrees. European culture of Goa is mixed with Indian flavor and unusual Oriental refinement, this applies to architecture and cuisine. Endless beaches with white sand, the smell of spices in the air, bent over the water, palm trees – all this is an integral attribute of a holiday in India. And, of course, exciting and turbulent life on the famous island of Ibiza.January is considered a favorite winter month skiers, it was at this time snow is guaranteed in all the popular resorts of Europe. The reasonable prices will please you Andor. Excellent opportunities for snowboarding and skiing open to you in Germany, Austria and France. Suitable for beginners resorts of Slovenia, the Czech Republic, Poland and Montenegro. In February climatically attractive United Arab Emirates (air temperature is 25-28 degrees, water – 18-19 degrees). This is an extremely modern country with huge opportunities for exciting and profitable shopping with skyscrapers and luxury hotels, Golden sandy beaches. The most popular holiday destinations – Abu Dhabi and Dubai.
Advice 2 : Where to go to relax in the winter in Russia
It so happened that in winter the Russians prefer to go either on the sea or in a foreign ski resorts. Meanwhile, in Russia there is a whole lot of options of winter sports, including for skiers.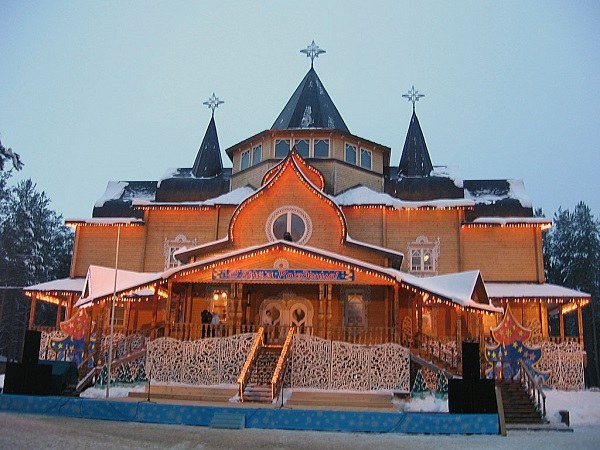 Instruction
Fabulous family holiday in winter, you have to admit the journey to the house of Santa Claus, it is located in dense forests near the ancient city of Veliky Ustyug. In anticipation of the New year for our smallest guests we have prepared a whole program, and it will be interesting not only children but also their parents. In Velikiy Ustyug there is a Museum of Christmas toys. Even a small tour of this Museum is uplifting to everyone.
If you don't want to visit Santa Claus, go to his granddaughter in Kostroma. For guests there is also a whole entertainment program. You can go to Smolensk, where which year are invited to participate in a traditional ancient Russian amusements.
For a holiday with family is perfect trip to the Golden ring, this traditional form of relaxation in addition to pleasure will give you more knowledge and, kids love to learn about the historically significant cities of Russia and related events, in addition to the winter cities like Suzdal, Vladimir, Ivanovo, Rostov and others who look absolutely fabulous under a fluffy snow blanket. The Golden ring is regularly attended by tour buses, you can choose one day or longer trip with overnight stays in local hotels.
Fans of ski holidays, you should visit Dombay, Krasnaya Polyana, Kamchatka or in the Elbrus region. Muscovites do not have to climb far, because in the suburbs there is a wide choice of ski slopes suitable for both beginners and advanced Amateurs.
If you want unusual experiences – go to a snowmobile, horse-sledge or even a ski tour Siberia. Guaranteed a lot of impressions during the tour you will see the incredible lake Baikal. If you don't want to make it that far, choose similar tour in the Urals. It is a beautiful and unusual way
to relax
in the winter from the monotony of everyday life.
Advice 3 : Where to go in winter, the sea
Places beach
holiday in winter
is much smaller. It does not warm sunshine in the Krasnodar region, not very warm in Turkey and in the beach resorts of Europe. However, there are still places on the planet where winter vacationers blithely sunbathing and swimming in the warm sea.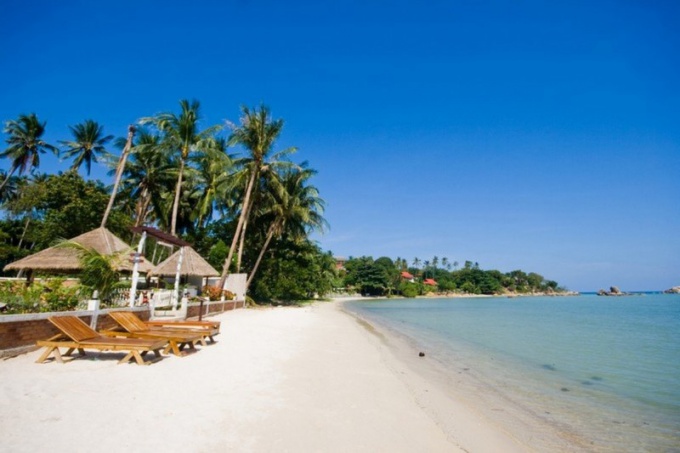 Instruction
Relax on the beaches of Southeast Asia. Active winter holiday season starts in Thailand and other neighbouring countries. Just stop the monsoon, set a pleasant, slightly hot weather. In Cambodia you can easily combine a seaside holiday with small trips on the tour. Visit Angkor capital Khmer. The most popular resort of the country, Sihanoukville.
In Thailand the most popular beach resorts – Phuket and Pattaya. Can relax on the beaches of the Islands of Koh Samet and Koh Chang. Warm in the winter and in the Philippines. On the Islands there is a variety of beaches. Here you will be able to sunbathe and get acquainted with the enigmatic culture. Also in winter you can relax by the sea in other Asian countries – UAE, India and China.
Escape the cold cold in African countries. Almost throughout Africa, warm in winter. The question is only to choose the country with the highest level of tourist services. Good service in Tanzania. Here, in addition to relaxing on the beach you can satisfy your curiosity in the national parks of the country. You can relax in the winter on the beaches of Namibia and South Africa. Lovers of antiquity and affordable holiday you can enjoy in Egypt. The most popular resorts – Hurghada and Sharm El Sheikh.
Greet the sun on the beaches of Latin America. Winter in the usual sense never comes to Brazil. On the beaches of Rio de Janeiro, Sao Paulo and Salvador you can relax in any season, including winter. Also I do not know the cold of the cube. The beaches of Havana, Varadero and Trinidad will be happy to see you in the winter months.
In hot Mexico and less popular in Latin America (Honduras, Costa Rica) in winter, frequent tourists from USA, Europe, Russia, and rest of the world. Beach lovers and soccer in the winter can enjoy both on the beaches of Argentina, and on the coast of Jamaica.