Instruction
First and foremost you should consider what kind of service you use the most. Let's say you frequently use the Internet, there is gprs. In this case, you need to choose the tariff plan which involves unlimited use of the Internet for a small monthly fee. For example, "the Megaphone" gives its clients an opportunity to connect the tariff plan "MegaFon-Online", to him, any of the packages of unlimited Internet use ("Basic", "Optimal", "Progressive" etc.). Each package is data transfer speed and volume of traffic to the speed limit.
To choose the most suitable unlimited plan, check with operators. Clarify prices, terms of tariffs, tariff options and the quality of services. You can also visit the official website of the operator, compare the monthly fee and features.
Read reviews about the prices on the forums, in communities. Ask friends and acquaintances about the quality of services and profitability rate.
Also you can connect unlimited plan, where everything is included, ie calls, Internet and messages. For example, MegaFon offers customers the opportunity to connect the tariff plan "All included "L"", with which you will be able to make calls to landline and mobile numbers, send messages and use the Internet. Identical rate has and JSC "MTS", which is called Maxi.
Adjust the rate using the official site. For example, if you are a subscriber of "MTS", type the address www.mts.ru. Click on the tab "Tariffs and discounts for calls". On the page you will find a window where will be written "Your best rate", click "Choose tariff".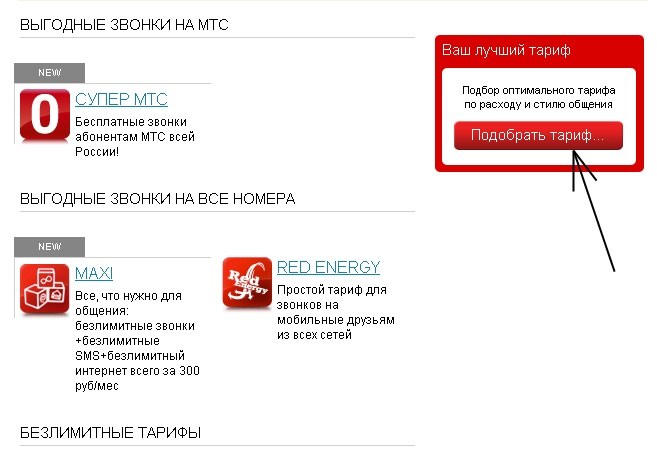 Get more information about data plans, please contact the customer service center. You can also call the call center of your mobile company via the number that you have specified in the contract ("MTS" - 0890, MegaFon - 0500, Beeline - 0611).