You will need
1 kg of potatoes
1 onion
1 carrot
salt
pepper
seasoning for chicken
sour cream 2-3 tbsp.
vegetable oil
dill
parsley
2 cloves of garlic
Bay leaf
cauldron.
Instruction
Chicken well washed and cut with a sharp knife into pieces at the joint.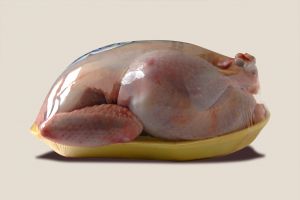 Onion peel and chop finely with a sharp knife. Carrots wash and clean off the top layer, cut into fine strips or grate on a coarse grater.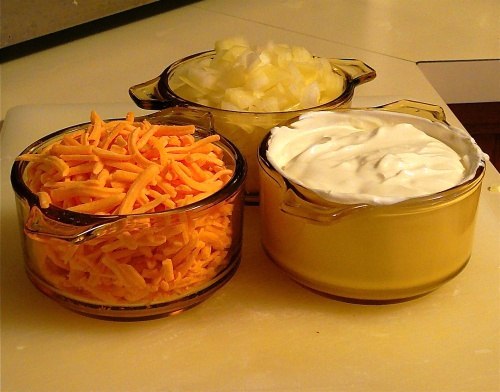 Well wash and peel the potatoes, peel need to clean off is not very thick. Cut into large cubes.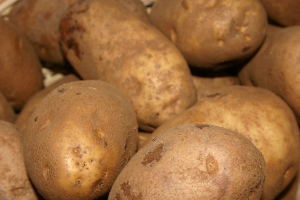 Simmer the potatoes
with chicken is better in a pot with a thick bottom. Ideal pot or the roaster. Put the cauldron on the fire and pour sunflower oil. Wait when the oil is boiled.
Once boiled oil, pour in the cauldron, onions and carrots. Fry a little, stirring constantly.
Note
Do not prepare this dish in an enamel pot, as the bottom may burn. Better suited to cast iron cookware with thick walls. At the end of cooking foods remember to remove Bay leaf, as it can impart a bitterness to the dish.
Useful advice
This dish will be very tasty if it is cooked in the oven. When extinguishing potatoes instead of water to pour milk. If the potatoes are almost ready, and you still have a lot of broth - pour it into another bowl. Not long keep peeled potatoes in cold water, so it will lose some of their vitamins and starch.
Advice 2 : How to fry chicken with potatoes
Very tasty, flavorful and nutritious
roasted chicken
with potatoes one of the most famous dishes. But in a familiar dish can bring something new and give it a new taste. You could give the dish a favorite flavor and aroma, using its herbs and spices. The recipe also includes a sauce served to the main dish. The cooking technique is quite simple and does not require a lot of time and special skills.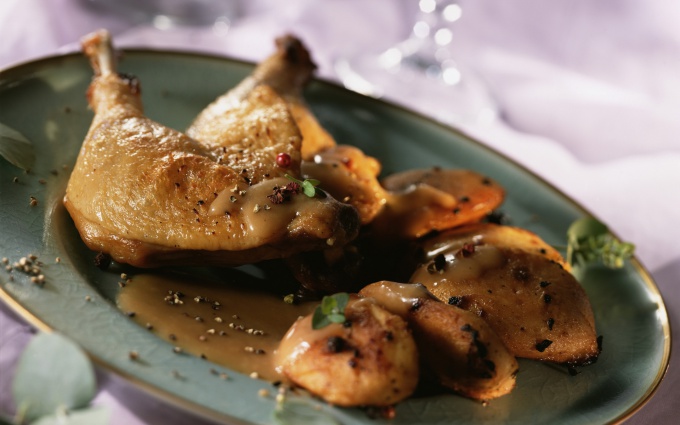 You will need
For chicken with potatoes:

1 kg chicken;
1 kg of potatoes;
1 teaspoon paprika;
4-5 cloves of garlic;
½ Teaspoon of black pepper;
¼ Teaspoon Cayenne pepper;
1 tbsp dried Basil;
4 tablespoons of olive oil;
2 tablespoons of soy sauce;
oil for frying.
For the sauce:
100 g fresh mushrooms;
200 ml cream;
1 small onion;
1 tbsp flour;
black pepper;
salt.
Instruction
Rinse the chicken under cold running water and have to portion.
Prepare the filling. For this garlic is clean and skip through the press.
In olive oil, add the soy sauce and whisk.
Connect to a mixture of garlic, paprika, Basil, ground black and Cayenne pepper. Mixture beat well.
Place the mixture in the chicken and leave to marinate for 30 minutes.
The potatoes should be rinsed thoroughly, as it is made in the skin.
Cut potatoes lengthwise into 6-8 slices, place in cold water and place over a high heat.
After boiling, cook the potatoes for a few minutes and drain in a colander. Put the potatoes on a paper towel to dry.
Put the chicken in the pan and fry on high heat on both sides.
While fried chicken, place in a bowl of dried potatoes and leave for 10-15 minutes to soak.
Attach the potatoes to the chicken and cook under closed lid on low heat for another 20-25 minutes, stirring occasionally.
Prepare the sauce. For the mushrooms and slice onions into very finely.
Saute mushrooms in small amount of oil until tender.
Stir in cream flour, to avoid lumps, add salt and pepper.
Pour the cream into the mushrooms, saute on low heat until thick.
Pour the mixture into a blender and blend until smooth.
The finished chicken with potatoes decompose in portions and serve with mushroom sauce and fresh vegetables.
Useful advice
Instead of mushrooms you can use any fresh mushrooms or dry mushrooms. Dry mushrooms with the pre-soak and boil until tender.