Instruction
Glass, or cellophane,
noodles
called for, that after cooking it retains transparency. It can be found also under the name "cellophane". Make
glass
noodles made of starch, rice or beans. Noodles made from rice starch after cooking are more like regular thin noodles, and beans – is quite transparent.
Cook the transparent noodles seasoned chefs do not recommend. Leave it for 5-15 minutes in very hot water or even boiling water. Then drain the noodles in a colander and let it stand some time, to drain all the water (this is important otherwise transparent strands of glass noodles will become extra soft or even dissolve and become ugly and indigestible mass).
In some recipes found recommendation to drop the glass noodles in boiling water and cook, stirring, for 3 minutes, but not more so that the noodles are not overcooked. You can try this method, but it is more suitable for a denser noodle from bean starch. Ready the noodles should be soft, a little slippery, but not overcooked, and save the form. If you overdo it in hot water, there is a danger that it will simply dissolve.
After cooking, cut the glass noodles with scissors. Since it is customary to fill enough salt soy sauce is the water that the noodles is poured, not necessarily salt. Itself noodles ready almost tasteless, that is why cellophane is a great side dish and is a great base for salads. I eat it both hot and cold.
If you plan to cook with glass noodles soup, you need to add a couple of minutes until tender, in any case not before and before cooking do not soak.
In addition, the glass noodles can be fried in deep fat. Fried in hot sunflower or sesame oil for a few minutes the noodles become nice crisp. Before frying the noodles also not soaked.
Advice 2 : How to boil noodles
Regardless of whether you cook Asian
noodles
or noodles, more like Italian pasta, and the other product - the perfect base for many dishes where the second component can be meat, vegetables, dairy and seafood. Cooking Asian noodles, in contrast to Europe, depends on its type.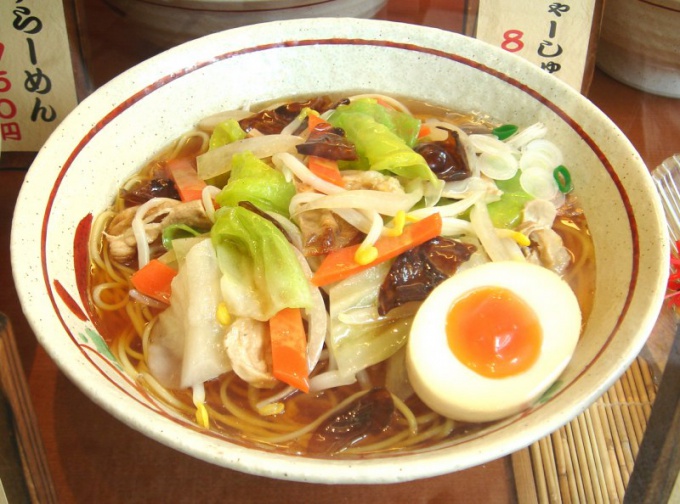 Instruction
For that right boil Asian noodles, find out her views. It may be soba – noodles made of wheat flour and buckwheat flour with a rich nutty flavor, Udon – Japanese noodles made from wheat flour, Somen thin Korean wheat noodles, or the most popular in Japanese and Chinese ramen noodles. Special types of noodles is rice, which is more often called rice vermicelli, and bean, aka glass or cellophane noodles, made from starch-rich mung beans.
All kinds of Asian wheat noodles and soba noodles are cooked the same way. To cook 250 to 500 grams of pasta, take a pot of 8 liters of water and fill it 2/3 full. Water bring to the boil and then put it in the noodles. Boil for 4-5 minutes. Chinese noodle soup is not salted, as in dishes where it appears, usually add soy sauce. Noodles are ready when you can podadite plug and pull from the pan.
Drain through a colander and immediately rinse the noodles with cool water to stop the cooking process. Then cook in accordance with your existing prescription.
Rice noodles before cooking should 5-minute soak in warm water, and then no more than 2-3 minutes to cook in boiling water or broth.
Glass or bean noodles, not boiled, but rather "brew". Put the cellophane noodles in a deep bowl and pour hot boiled water. Cover with a lid or saucer and leave for 10-15 minutes. Drain the water, cook the noodles according to the recipe.
To boil 100 grams of the European noodles, boil 1 liter of water and add 1 teaspoon of salt. Put noodles in the boiling water and reduce the heat to medium. Cook pasta, stirring constantly. Cook the noodles need from 8 to 12 minutes, the time need to measure from the moment the water in the saucepan comes to a boil again. The finished product drain through a colander and rinse with cool water.
Advice 3 : How to boil frozen mushrooms
Mushrooms
- mushrooms with a yellow-orange cap, growing on stumps and trunks of trees. These mushrooms are distinguished by time of collection, there are
mushrooms
summer, autumn and winter. But all of them are suitable for boiling, salting and drying.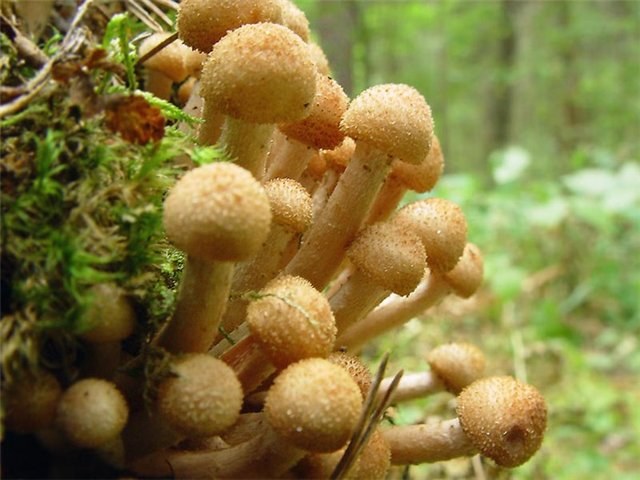 You will need
For soup out of frozen mushrooms:

3-4 liters of water;
300-400 g frozen mushrooms;
300-400 g of beef brisket;
2 bulbs;
2 carrots;
300-400 g potatoes;
paprika sweet
sour cream
salt.
For mushroom soup-noodles with mushrooms:
0.5 kg of frozen mushrooms;
2-2.5 liters of water;
salt;
0.5 cups of vermicelli;
1 carrot;
1 onion;
1 tomato.
Instruction
Soup from frozen will epatologia
frozen mushrooms
to the pan, pour 1 liter of cold water, put on medium heat, bring to a boil on the surface to form the foam, boil 15 minutes, drain and rinse mushrooms with cold water.
Put them back in the pan, pour 1 liter of cold water, sunflower and simmer for 40-60 minutes until tender. Remove the cooked mushrooms with a slotted spoon from the water.
Rinse the beef brisket in cold tap water, cut into 4-6 equal pieces. Put in a pot, pour 1,5-2 liters of cold water, add salt and cook 40 minutes over medium heat. Don't forget to remove the foam.
Wash, peel the potatoes, cut into small cubes, add to meat, cook for another 15-20 minutes. Wash, peel 2 onions and 2 carrots, finely chop onion, grate carrots on a coarse grater, preheat the pan 1-2 tablespoons of vegetable oil, saute the onions and carrots until Golden brown.
Add to the soup carrot and onion sauté, mushrooms, sweet paprika, cook for another 5-10 minutes, remove from heat. Serve with dill and sour cream.
Mushroom noodle soup with mushrooms nameko Chip with extra ice, put in a saucepan, cover with cold water by 2-3 finger, put on low heat and wait until the water boils. Don't forget to remove from the surface of the soup is the foam, add salt, add the Bay leaf, if you like pepper. Cook for another 30 minutes.
Wash, peel, finely chop onions, heat in a pan 2 tablespoons of vegetable oil, saute the onions until Golden brown. Prepare the carrots, grate on a coarse grater, add to the onions, wash tomatoes, cut the seat mount off the stem, scald and remove the skins, cut into small cubes, add to the pan with the onions and carrots. Extinguish 15-20 minutes under the lid.
Put zazharku in the pan with the cooked mushrooms, add the noodles from durum wheat and cook for another 10-15 minutes.