Instruction
First, the seeds need to choose. When buying inspect the bag of seeds, mi, make sure that it is not only the manufacturer but also the coordinates of the manufacturer: address and phone number. This will guarantee that you do not acquire a fake. In addition, before buying examine the register of agricultural plants. It can be found on the website of the Rosselkhoznadzor. Check the names of the seeds with this registry. Not mentioned in this grade is better not to take, they may not be the plants you want to grow.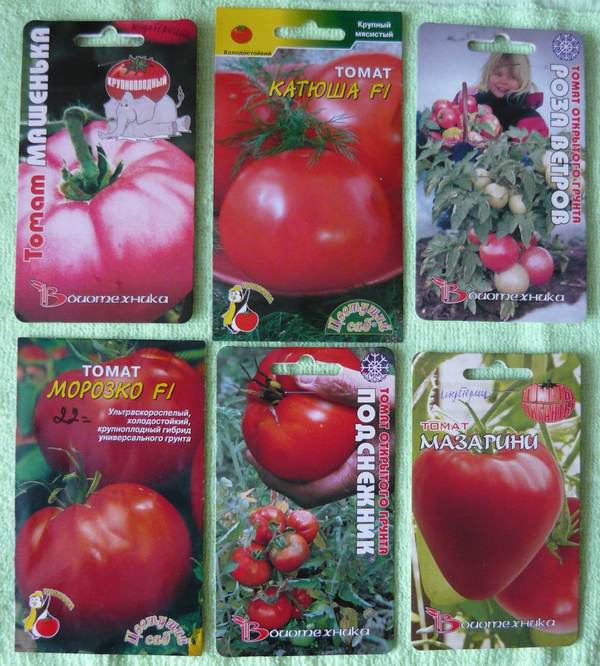 Before planting, the seeds need to be processed. Let them soak for a couple of hours in a concentrated solution of potassium permanganate. Then rinse the seeds with water and plant. But better to start them a little sprout. Pour into a saucer a little water, put marlice and pour this marlice seeds. Leave for 2-3 days. Make sure that the gauze was constantly wet. When the seeds swell, proceed to landing.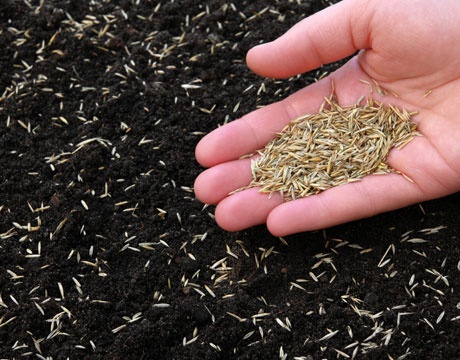 Fill in the planting containers pre-prepared soil. Make small holes, fill them with warm settled water. Put in each recess in the seed, sprinkle the earth. Then moisten the soil with a spray gun (not to displace the seeds). Top cover capacity transparent plastic film to obtain a greenhouse effect. Wait: 7-10 days you should see the sprouting seeds.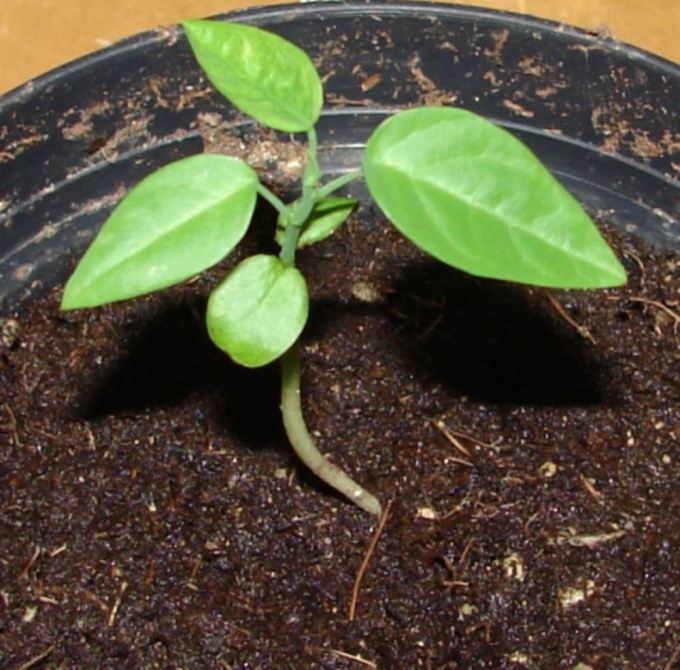 Useful advice
When the sprouts will be 2 true leaves, they should be thinned: to replant in separate containers.
Advice 2: How to plant cucumber seeds
Cucumber is one of the most common and most-loved summer vegetables. Gardeners successfully cultivate this crop because of its high palatability and abundance of varieties. How to prepare and plant the seeds of cucumberto obtain a good harvest Zelentsov?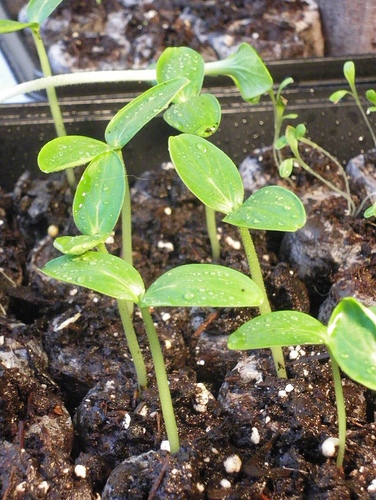 You will need
Cucumber seeds, salt, water, potassium permanganate solution.
Instruction
Decide what you want to grow cucumbers: short or long, poor or salinosporamide? Select varieties based on their place of cultivation. In greenhouses most often planted parthenocarpic (self-pollinating) varieties. For temporary shelters suitable bee pollinating varieties of cucumbers.
When buying seeds, note the variety: whether it is a hybrid (F1). Seeds from hybrid forms of plants for planting is impossible. They will give the splitting in the second generation, so the repetition of grades you get.
If the seeds you have, calibrate them in 3-5% salt solution. All surfaced seeds will be thrown out. Rinse the remaining seeds and heat them for 2 hours in an oven at 60°C. For disinfection can omit the seeds for half an hour in a 1% solution of potassium permanganate.
Immediately before sowing the seeds of a cucumber put in a cloth bag and soak in a nutrient solution of growth regulators for 12 hours. The solution temperature must be at least 20°C.
Spread soaked seeds for speedy germination is to wet the fabric. Keep the temperature in the bowl is not below 22-25°C.
For seedlings wisata hatched seeds in pots. The size of the pot should not be less than 8 x 8 cm, Set future seedlings on the windowsill. When nonseedlings way visivite seeds in the prepared ridge two rows. Distance between rows should be 30 cm between seedsin a row - 4-5 cm, seeding Depth - 2-3 cm After will appear the first true leaf, plants extra pluck.
Note
Hybrid varieties of cucumber are more productive and less susceptible to diseases.
Useful advice
To obtain a greater harvest to plant in the garden at least three different varieties.
Advice 3: How to germinate cucumber seeds
For germination of seeds of cucumbers there are several ways of pre-processing. Properly treated seeds give a more friendly and abundant harvest and make short-term lowering the temperature, which under normal sowing cannot be reached.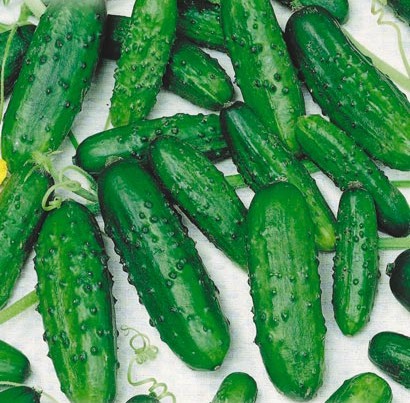 Instruction
First you need to make selection of seeds to identify full-length, which will give the shoots. They should be dipped in salt solution. Dissolve in 1 liter of water 2 teaspoons of salt without additives. Dip the seeds for 15 minutes. All that popped up - remove remaining rinse under running water.
Immediately immerse the seeds in a weak solution of potassium permanganate for disinfection for 15-20 minutes.
Rinse after potassium permanganate is not necessary. Place seeds in a damp cloth soaked in mineral fertilizers. For impregnation wipes mix 1 teaspoon of any complete fertilizer in 1 liter of water.
A day put the bowl of soaked cucumbers for quenching on the bottom shelf of the refrigerator for 12-15 hours.
You need to sow immediately after the seeds are slightly ajar, that is hatch. To do this, always turn the cloth and check. If most of the seeds opened, it's time to sow. If this time skip, and they're going to grow, the yield will fall sharply, the shoots will be weak and rare.
Should be sown in well-heated soil.
You can sowing seedling method. For this is planted to two or three of them in peat pots. After germination one to leave the strongest plant. Can be sown 30-40 days prior to planting under the shelter in the ground. The pots are planted, suglobov plant up to the cotyledons. If the whip starts in pots to grow, and their tie to a thin rod.
Until the threat passes the frost, cucumbers should be kept under shelter. Then, remove the film and tie the plant to the trellis.
The care is feeding, watering and shaping of lashes.
Advice 4: How to get your seeds from cucumbers
The cucumber is originally from India. Once it was a tropical vine wrapped around the fence and walls of the houses. Now cucumber is among the main vegetables in our beds. The shops selling seeds, are full of bags with different varieties of cucumbers. How do you get your seeds from cucumbers? Indeed, in the days of our grandparents all the seeds were collected from their crops.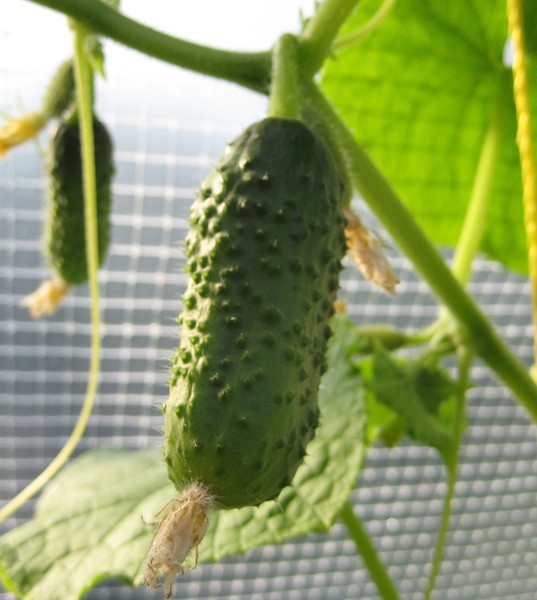 Instruction
The secret to this is no no. On your country site it is possible to collect good seeds of different varieties of cucumbers for future planting. But there is one important rule: to collect seeds only from heirloom varieties of cucumbers. If the packet of seeds in front of the variety name is the letter F1 is a hybrid. Whatever delicious hybrid fruit – a harvest from their seeds you get.
For seeds you need to grow on their beds seed a cucumber or a few cucumbers of different varieties. For this purpose select healthy, smooth fruits, without spots and growths.
In order to avoid rotting of the seed of cucumber in the garden it is possible to enclose under it a small plaque, thereby isolating it from contact with the ground.
When the testis reaches biological maturity, turns yellow-brown, and the stalk will dry up - it has to be picked. Then cut the cucumber lengthwise into two parts and carefully removing the seeds with a small spoon. Seeds put them into a glass or porcelain dish and add water to Mature and empty seeds floated. After that, the water need to drain and dry in the sun (windowsill), the remaining good seeds, spread them on a sheet of paper or a towel.
The following year, collected the seeds to plant is not recommended because they can give a lot of shell. The best time for planting them for 2-3 years.
Germination of the collected seeds of cucumbers retain 6-8, sometimes 10 years, but with each subsequent year it may be reduced.
Note
Be sure to seed the cucumber is not overripe in the garden. If this happens, the seeds can germinate right inside him.
Useful advice
Cucumber – vegetable crops, an annual plant of the Cucurbitaceae family. The fruits of cucumber contain about 98% water, vitamins C, B1, B2, a small amount of carbohydrates, proteins, salts, phosphorus, potassium and iron, carotene, enzymes, essential oil.
Advice 5: How to plant donated by rose
Sometimes I want to donated roses happy as long as possible, especially if they are from a loved one. But sooner or later the bouquet has to go. You can try to put the donated
rose
. This is not so difficult as it seems. You just need to cut and root cuttings of any roses.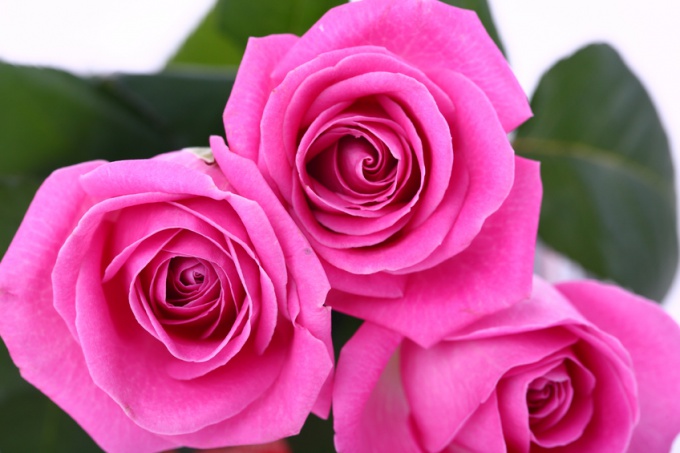 You will need
-A sharp knife;
-Zelenka;
-the drug is "Kornevin";
the soil for roses;
-sand;
-flower pot;
-a plastic bottle.
Instruction
Cut roses for cuttings. Their length should be 12-15 inches, they have to be 2-3 cob. To take cuttings of the middle part of the stem. Do the lower section at an angle of 45 degrees, and the top – right angle, 0.5 cm above the kidneys. For rooting it's better to take the roses that stood in a vase no more than four days.
Trim the thorns and cut the leaves.
Cauterized upper cut of the cutting brilliant green, and the lower dip in the drug Kornevin".
Pour into flower pot soil, sprinkle on top of the sand layer, which should be at least three inches. For roses that grow in pots, the soil must be especially nutritious. If you are found in special soils for roses, try to do it themselves. To do this, mix two parts compost with two parts sand and clay, add a bit of dried bird droppings.
Plant the cuttings in the soil. Too bury them not worth it.
Pour the planted cuttings and cover them with a plastic bottle, pre-cut it the bottom. In the future, "green Pets" should be watered through the neck of the bottle. For spraying and irrigation is best to use filtered water at room temperature. During rooting, the soil should always be moist, but not wet. If condensation forms, the cuttings can be aired, taking off the bottle for 5 minutes. Periodically spray the seedlings with a weak solution of preparation "EPIN" or "Zircon". They will help the cuttings survive the stress and give the roots.
Note
Not every rose can take root. Difficult to rooting roses Dutch selection.
Slices should only be done with a sharp knife, otherwise the handle may receive the rot and he will die.
Rooting roses can be conducted year-round.
Useful advice
Rooting roses need at a temperature of 25 degrees in autumn and winter, the cuttings need to be put under fluorescent lights.
If the rose is in the process of rooting will the buds appear, they need to disrupt. Let the plant all its power is spent on the growth of Bush and rooting.
On rooting cuttings of roses will take a month. All this time they have to be spraying and keep warm.
Advice 6: How to plant cyclamen seeds
Cyclamen is an herbaceous perennial plant, a favorite of florists for the beautiful shape and bright color flowers. Some species of this plant pronounced period of rest, when the cyclamen shed leaves and require special conditions of detention. With this and more with the fact that the cyclamen not tolerate the warm dry air of apartments with Central heating, associated difficulties of growing this flower in the home. Cyclamen is propagated by division of the tuber and seeds.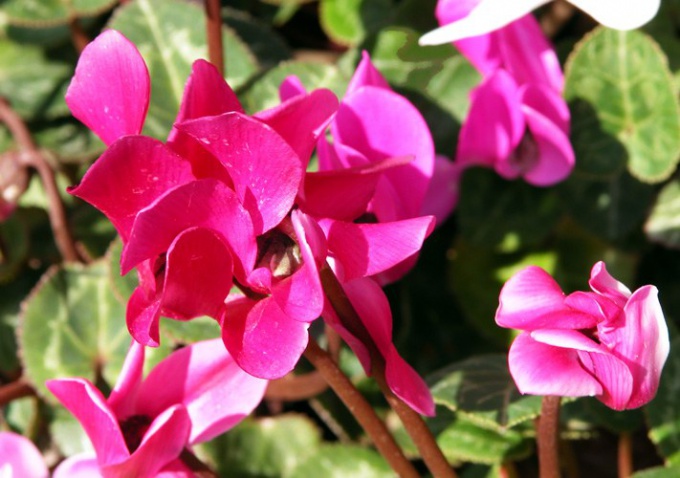 You will need
seeds of cyclamen;
- "EPIN-extra" or "Zircon";
- peat;
- ground sheet;
- drainage;
- sand.
Instruction
Start sowing cyclamen is recommended in late winter or very early spring. If you know growers who grow this flower, try to get seeds from them. It is believed that fresh seeds obtained from plants grown at home, are more viable.
Regardless of whether you bought planting material in the store or got from a friend grower before sowing seeds should be treated with a solution of any immunomodulator: "EPIN-extra" or "Zircon". For processing "Appin-extra" you'll need a solution of four drops of medicine in half Cup water. If you prefer to use a Zircon, dissolve two drops three hundred milliliters of water. Keep the seeds in the solution for eighteen hours.
Pour into a container with a frosted, or completely opaque cover light soil mix. Cyclamen can grow in moist soil, consisting of equal amounts of peat and leaf soil.
Lay seeds on the soil surface and sprinkle thin, not more than a half centimeter layer of earth. Close the container with the seed film or a lid and put in the place where you will be able to maintain a temperature in the range of eighteen to twenty degrees.
Seeds will germinate within one or one and a half months, all this time, keep the ground slightly moist and daily ventilate the container. Some varieties of cyclamen will grow even longer, so don't despair if two months after sowing you will not see germination.
As soon as the first sprout, move the jar of seeds in the lighted area, covering the seedlings from the bright sun. The temperature in the place where the plants should be no higher than fifteen to seventeen degrees.
After the formation of the seedlings two or three leaves of raspikirovat plants should be in pots with drainage and a mixture of four parts of leaf, two parts peat and part sand. The nodules that had formed the plants should be fully submerged in the soil.
Six months after picking transplant young cyclamen in pots with a diameter of about six inches, using the same soil composition as in swordplay. The tuber of the plant, leave one-third above the surface of the earth. Through a year or two after planting you will be able to see how the cyclamen will bloom.
Advice 7: How to choose the seeds of cucumbers
The selection of seeds for sowing cucumber depends on many factors that must be considered in order to get delicious, ripe fruit. Even the gardener with a wealth of experience can get lost in the diversity of varieties that are on the market today. Before choosing which seeds of cucumbers for planting, decide on the conditions in which you will grow them.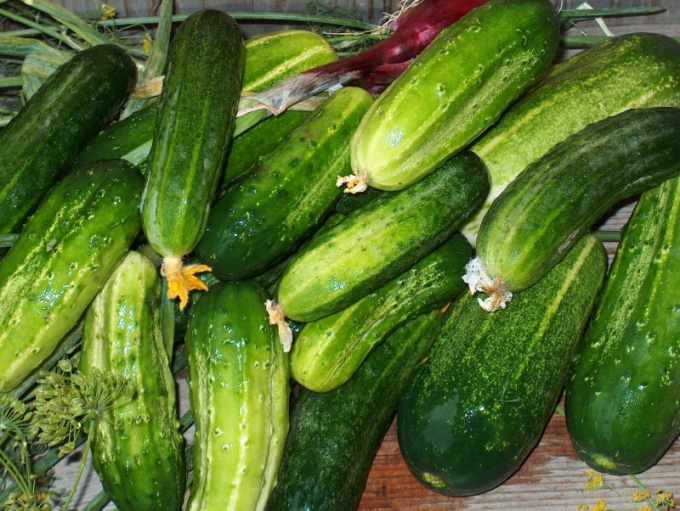 Instruction
For cultivation in heated greenhouse seeds select shade-tolerant cucumber hybrids category F1: "manual", "marathon", "Northern lights", "Ladoga", "relay", "Olympics". In these circumstances, it is better to choose parthenocarpic varieties, the harvest of which is not dependent on bees pollinating. Note that this sort is very finicky. The yield may affect any stress that you may experience plants: temperature extremes, lack or excess moisture.
Under plastic cover temporary type and in the open ground can be grown hybrids as parthenocarpic and pollinated by bees. Among the latter, very popular with vegetable growers use varieties with female type of flowering: "true friends", "compass", "farmer", "captain", "Lord" and "Teremok". They are characterized by high yields and the simplicity. To increase episemos, podsafe them the seeds of varieties with men's type of flowering. Usually put them in bags with a selection of seeds and dyed in any color. This package will be drawn seed in the pink frame with the inscription "Painted seeds pollinator".
In the regions, where even in summer there is a risk of low temperatures, plant seeds and cold-resistant varieties adapted to low humidity environment. It is also a hybrid category F1: "balalaika", "Sultan", "trump card", "Desperado", "three tanker", "matryoshka", "Tom thumb".
Most varieties that are planted by the gardeners, refers to a summer-spring ecotype. They vary in hardiness. During this period, for open ground, click the shadow beam gherkins: "Chistye Prudy", "Marina grove", "hit of the season" or light grade: "the secret", "Moscow nights", "Arina", "whale".
To grow crops in the short term you can from the seeds of the varieties: "Amour", "alphabet", "Regina-plus", "bouquet". The main part of the harvest with them you will be able to collect in the first month of fruiting. In order to eat the pickles in the late summer and early autumn, select cold-hardy varieties, the fruiting period which is large enough: "Annie", "Sultan", "virent", "farmer".
Varieties of cucumbers vary in purpose. There is a universal cucumbers, lettuce, zasolochnye and for canning. Good for pickling the same, "Sultan", "Annie" and "farmer" and "grasshopper", "dragonfly", "Kozyrna Karta", "acorn", "ant". For salads wisata tekokare seed varieties with a rich sweet taste: "Bazaar", "Tamerlane", "Makar", "Bukhara", "cuckoo".