Instruction
Go to the website webmoney. Click "Register".
In the opened window enter the number of your cell phone and click "Continue".
Complete the registration information: nickname, full name, date of birth, address, email, and security question for password recovery. At this point you have the option to automatically upload your data from popular services, such as Vkontakte, Yandex, Mail.<url> and others.

Click "Continue".
You'll get a verification window data. Check and confirm their accuracy.
A window will open check e-mail. Go to your mailbox specified during registration. It should be a letter with the registration code. Copy this code and enter it on the webmoney website.

Click "Continue".
A window will open check the phone. Your cell must come SMS with a verification code. Paste the code into the appropriate box. Click "Continue".
A window will open to complete your registration. Create and enter in the appropriate fields password, confirm password and the Captcha (security code). Click "OK".
Before you open the online wallet Keeper mini. This means that the login was successful and you are assigned a webmoney ID. Now create a wallet in the correct currency.
To do this, click on the line: "Wallets: no, but you can create it." Select currency: roubles, US dollars, Euros, etc. Read and accept the terms and conditions of use of checks in electronic form. Click "Create".

All wallet has been created, the room looks like this: R477765984723.
Note
By default, before you open the interface of the purse Keeper mini, you can change it to a more functional Keeper Classic or Light. For this you will need to obtain a Formal certificate, sending a copy of the passport in the system webmoney.
Advice 2 : What is a z-purse webmoney
Electronic money is a convenient format for dealing with financial matters, using a virtual wallet, you can get money from any point of the globe to withdraw cash or pay for purchases, services. One of the most popular electronic payment system is Webmoney. There are several types of wallets, including Z-wallets.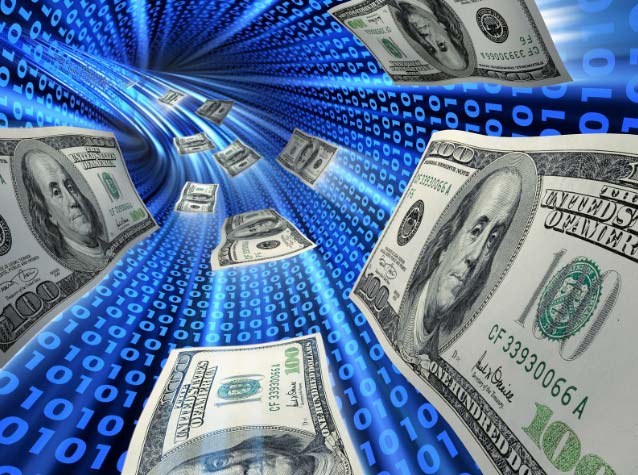 Z-purse on Webmoney distinguished by the fact that this type of purses applies for payments through the international payment system in dollars. To start using this wallet, you must register online payment system.


Z-wallet and WMZ


In Webmoney Transfer today there are several types of title characters. This WMZ-signs – electronic means, which are equivalent to U.S. dollars. They are used to carry out any financial operations on Z-wallets.

Dollar to create a wallet and start using WMZ is very simple. After the registration on the official website of the system, each client receives the identifier WMID. It includes 12 digits, Web Money Identifificator – a unique number which can be compared with a series and passport number of the person. The ID acts as your login into the website of the payment system, it is possible to register your desired purses.

From Z-purse Webmoney, like other types of purses will be your room, consisting also of 12 digits. Remember that they are optional – when you log in on your ID, wallet numbers, and amounts stored on them, are visible. But the password of your ID in the system it is necessary to remember and not give it to anyone else, not to lose the accumulation with Z-purse.


How to use Z-purse


In Webmoney, you can create multiple e-wallets, but to remove them will fail. By default, the initial version of the Webmoney Light user is given a Z-purse. All transactions can easily be traced in history.

WM-purse can be used for storage WMZ to perform transfers between users, send money to relatives or to bill for services must specify the number of Z-purse of the recipient. It is sure to be tied to a unique identifier, but to transfer the required amount directly on the number WMID impossible. Z-wallet you can send money only on the Z-purse, or a wallet denominated in euros for this purpose are not suitable.

Available WMZ Z-wallet, you can transfer to a Bank and WM cards, to cash, to pay for their purchases in online stores or telephone, Internet connection and much more. Your purse will be through the terminal, through the exchange offices payment system, the Bank, etc. the Amount of Commission will vary as the time in which the money will come at the Keeper – also known as electronic purses Webmoney.