You will need
flour, vinegar and salt;
- lemon;
- bite and boiling water;
- toothpaste or powder;
- toothbrush;
- rag;
liquid to clean jewelry.
Instruction
Mix salt and flour, add a very small amount of acetic acid or lemon juice. Thoroughly clean the medal with a brush or sponge obtained by the tool. Leave the mixture for a few minutes to the dirt better came. Then again clean and rinse the reward under running water. Dry with a clean towel moisture promotes tarnish metal.
Cut the lemon, and if the medal is large, the grapefruit in two. In the flesh, immerse the item and leave for a few hours. During this time all the dirt will soak under the influence of fruit acids. Clean medal and rinse.
Add water, vinegar to get about 10% solution. Put on the stove on medium heat, add salt (1-3 tablespoons, depending on the volume of water). Mix well and dip the medal. Boil for 10 minutes. Wait until the water has cooled, and with a spoon remove the product. If there is contamination, then brush with the addition of soda. When working with vinegar, observe the precautions, try not to inhale the outgoing of the pair.
Clean medal toothpaste with fine abrasive particles, if all other means do not cause you trust. Moisten the product with water, apply the paste and active movements to clean it using a toothbrush. Rinse thoroughly, otherwise there will be a whitish residue. Instead of toothpaste suitable tooth powder, which still can be found in pharmacies.
Buy special liquid for cleaning jewelry. Read the directions for instructions. After purification by this means the metal becomes glare. If the medal is expensive, and you're afraid to mess it up, please contact the jewelry shop. There you will render services on cleaning of metal products for a very reasonable cost.
Advice 2: How to clean gold and diamonds
Preservation of the attractive appearance of gold jewelry and diamond jewelry, promotes special care. If your jewelry are properly stored and are subjected to periodic cleaning, they will long to bring you joy.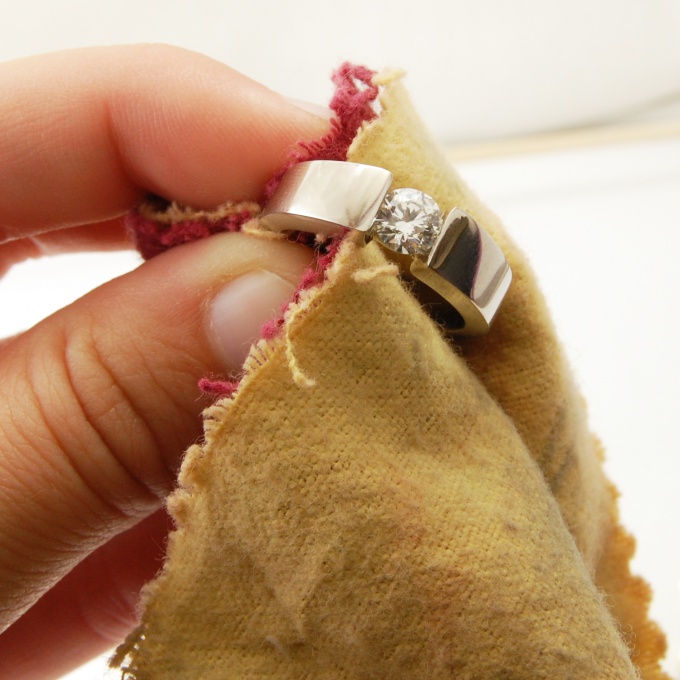 Instruction
In the process of wearing jewelry of gold jewels have to be in contact with our skin, dead skin cells and sweat. Interacting with the environment, they also have the tendency to darkening. It is known that the composition of any Golden decorations consists of elements that by interaction with the air oxygen, water and carbon dioxide, can lead to darkening. In order to remove it every time after you take them off, wipe the product with a microfiber cloth. Such wipes can be purchased in jewelry stores.
To get rid of the tarnishing will help special solutions and pastes. Purchase a set for cleaning gold jewelry, which is a bottle containing cleaning fluid and a mesh. Place the product inside the mesh, are immersed in the solution, and maintain it there for 7 minutes. Remove and wipe with a soft cloth.
Large clean gold jewellery with the help of special cosmetics in the form of a spray by spraying it on the surface of the jewelry, then Polish the gold well.
Do not use chalk for cleaning gold jewelry. On the surface of gold can be scratched or deteriorate the condition of the upper layer.
Remove jewelry with diamonds, if you are swimming in swimming pools which have chlorine, it can lead to corrosion of metal in the bends.
If the product wear a diamond every day, wipe it regularly with a suede cloth and once a month clean with warm, soapy water, sweetened clean water or a weak solution of a mixture of water with ammonia and ethyl alcohol.
If your diamonds according to the purity below 8 group, use a special device, which performs ultrasonic cleaning diamond jewelry.
Mix a solution of warm water (100g), baking soda (25g), bleach (10g) and a pinch of kitchen salt. Hold in this jewelry, then wipe with a flannel cloth.
Cleaning gold and cleaning of diamonds should be held regularly, once a year give jewelry master to conduct professional cleaning.
Advice 3: How to clean metal
Almost all the metalsif they are not covered with a protective layer, in varying degrees, susceptible to oxidation on exposure to air and especially water. Naturally, there is a need for cleaning of rust, all kinds of raids, other foreign matter.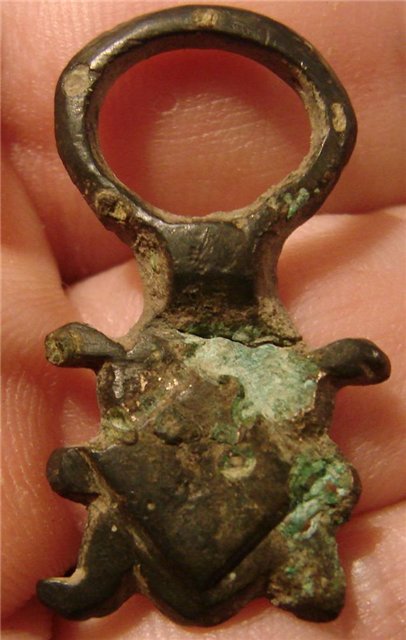 You will need
Rags, tampons, soda, salt, vinegar, cleaning products.
Instruction
Very often the need
to clean
metal surfaces arises from the Housewives.
To clean cast iron skillet rust from appearing, take a wet rag and dipped it in dry table salt, carefully brush. At the same time you get rid of unpleasant "iron" taste of food cooked on a frying pan.
Before you clean a cast iron skillet from the accumulated soot and burnt fat, soak it in a strong hot solution of soda ash (1 Cup soda to 2 litres of water) and silicate glue. A couple of hours – and the soot is easily removed with a wire brush.
Steel pans after washing in hot water, wipe with a thick paste of baking soda and water. After a few minutes, rinse. So you get rid of the remnants of solidified fat. From the burnt grease, use a wire brush or loofah.
Shiny pots, pans, casserole stainless steel, Nickel-plated do not require special care when washing and cleaning. Clean it the same way as glass or China, the same detergents. No abrasives!
Silverware fold, for example, in a saucepan with vinegar and milk in equal parts. Leave for 8-10 hours, then wash in soapy hot water and wipe dry.
To clean stainless steel products (e.g., tools) into the flask 20 parts of oil add 1 piece of wax and stir thoroughly until the full blooming of the wax. Wiping to be clean object, cover it with a brush with this mixture. Then leave for 10-12 hours in the place would have been dust. Then wipe the item dry woolen cloth.
Copper objects made of polished copper, wipe first with a soft cloth moistened in kerosene, and then brush a woolen cloth with powder of chalk.
Much running copper items to return the Shine, wipe with a cloth pre-moistened with dilute hydrochloric acid. Then do the same procedure as described above.
Items from the Nickel soak the first 2-3 times with a mixture of 50 parts alcohol and 1 part of sulfuric acid. Then rinse with water and flush again with alcohol, wipe a thin linen cloth.
To clean gold-plated products never use products containing abrasives, even mild. To remove the dirt from the gold-plated surface, wipe it with a cotton swab dipped in turpentine, alcohol or denatured alcohol.
To clean jewelry made of precious metals with precious stones, use a toothbrush and plain white toothpaste. While pasta is better because it has better abrasive properties.
To restore the Shine of the silver jewelry, immerse them for 2-3 hours in water with sliced potatoes, and then rinse with clean water.
Note
If you clean silver wear rubber gloves, it will fade. Better to use cotton or plastic gloves.
Advice 4: How to clean memory on Nokia
Before selling the phone "Nokia" often you need to clean the phone from personal information that have accumulated over time, during which you used it. In order to clean memory "Nokia", follow a number of simple steps.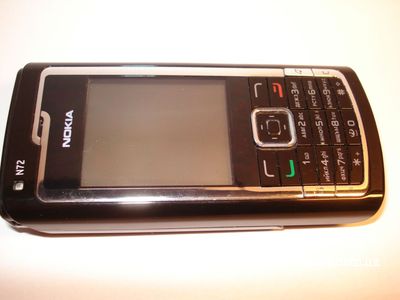 Instruction
Use specialized codes reset firmware and factory reset. To do this, navigate to nokia.com" >www.nokia.com find the section with the contacts of technical support. Contact them, requesting the codes. To verify your phone will need special IMEI number, which is the identification number of your phone. You can find him by typing *#06# and turning the phone and removing the cover, under the battery next to "IMEI". In case you do not succeed this attempt, proceed to the next step.
Clear the memory on the phone manually. Use the ability select multiple files in order to save time which you can spend on deleting files one by one.
Synchronize your phone with your computer. For this you need a data cable, the software for synchronization, as well as drivers for your phone model. You can download them by going to www.nokia.com and selecting your model of phone. Install the driver and software after that connect the phone to the computer using the data cable. If the data cable is not included in the delivery set, you can buy it separately in the store cell technology. Make sure that the software "sees" the phone and delete all the files that you want to clean your phone.
Use search engines to find sites dedicated to phones,"Nokia", such as allnokia.ru. Download a clean firmware program for updating the firmware and the instructions for performing this operation. Install the software on your computer and connect your phone. Make sure the phone is fully charged, otherwise the outage during the firmware may damage the device. Before the operation, copy the firmware located on the phone and only then proceed.
Advice 5: How to clean a diamond ring
Diamonds - precious stones, like any value, they require greater attention. Proper care of the product will reduce the cleaning process. Always remove rings when working with homemade products, in the bath and sauna.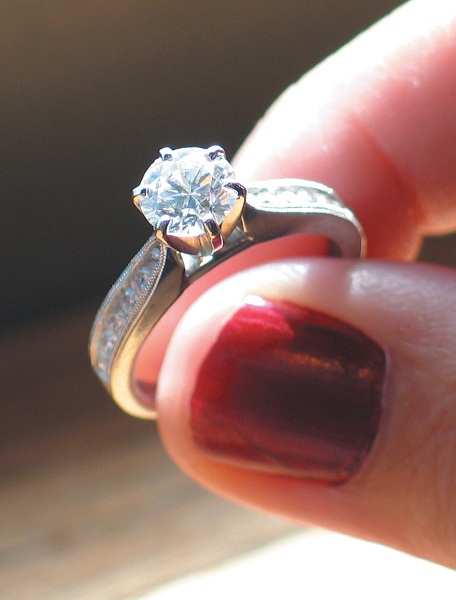 You will need
detergent;
- wine vinegar;
- alcohol;
- ammonia;
- vodka;
- special fluid for cleaning diamonds.
Instruction
Diamond rings are cleaned from dirt with alcohol. Pour the liquid into a small container and dip the product in a few seconds. If the ornament is extremely dirty, take a cotton swab and moisten it with alcohol. Gently swipe across the surface of the ring. Gold and diamond will come back attractive Shine.
In some cases, it is sufficient to clean the product with soap and water. Dissolve in warm water a little detergent. Then take an old toothbrush and dip it in the liquid. Gently brush the ring with the diamond and rinse under running water. Polish the product with a soft cotton cloth. Avoid coarse abrasives, on gold can stay of the crack.
To clean the ring with diamond, put it in a solution of vodka and ammonia, taken in equal quantities. Leave on for 20-30 minutes, rinse under running water. Polish it with a soft fleecy cloth.
Take wine vinegar. Pour it in a plastic or glass container, place jewelry in a few minutes. Then remove and use a soft sponge dipped in the composition RUB the ring in straight lines. Clean the appliance thoroughly under running water after closing the drain in the sink. Polish the ornament with a soft flannel cloth.
In enameled container, pour hot water and add a splash of soda. Put in a bowl of ornaments and put on fire. Boil for a few minutes, remove from water and rinse under running water. Give luster to the decoration by polishing with a soft cloth.
You can't give the ring back to the jeweler. There he will return the Shine and will not damage expensive jewelry. There are also special liquid for cleaning diamonds at home.
Store your diamond rings separately from other jewelry. If you rarely wear the product, put it in an individual box. In this location the ring will be protected from external influences - moisture, dust, different kinds of damage.
Note
Pure diamonds attract grease. Therefore, when handling wear rubber gloves or pre-clean hands.
Advice 6: How to clean a CD
If CD/DVD, it became impossible to read the information, it needs to be cleaned. In result you will be able to remove from the surface of the disk scratches, fingerprints and other dirt.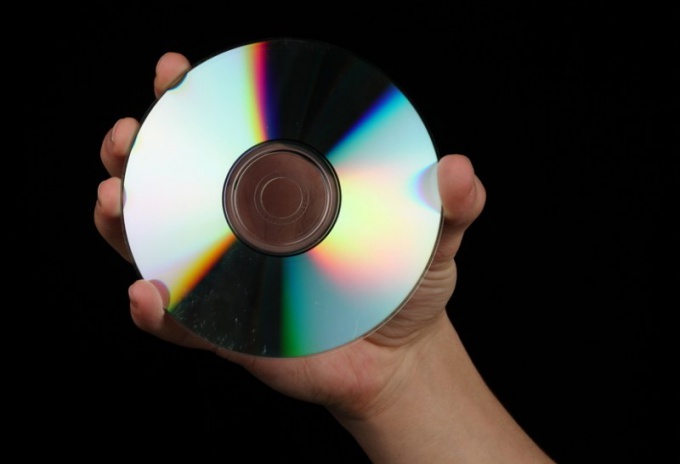 You will need
- Soft tissue;
- alcohol;
- toothpaste;
soap;
- water.
Instruction
Wipe the disc with a soft cloth or, if possible, remove the dust with a can of compressed air. Rubbing the carrier, place from the center to the edges of the straight movement. In any case, do not circular, because doing so could damage the disk.
Mix alcohol with water in a ratio of 1:1. The received solution moisten a piece of soft cloth and wipe his disk, as described in the previous step. If the surface is sticky stains such as sugary drinks or food, remove them with water with dissolved in it the liquid for washing dishes.
On a saucer, squeeze a small amount of toothpaste that does not contain abrasive particles and dilute it with water. In this solution dip a q-tip and Polish it the scratches on the disk . Then clean the CD under running water. Dry soft cloth wipe the disc. Then insert it into the player.
If the sound is shaking and it continues to leap, remove the disc and repeat the cleaning procedure from the beginning. Pay special attention to all the scratches have disappeared at the stage of polishing the disc with toothpaste.
Removing dirt and fingerprints, can be limited by wiping the surface with a cloth dampened with isopropyl or denatured ethyl alcohol. You also perform movements from the center of the disc to its edges and to top process wipe the disc dry.
Remember, to purify "blanks" you can not use these aggressive solvents such as gasoline, kerosene or acetone. Such substances can dissolve the disc, making it completely unusable.
Still have to clean the disk by wetting it with water and gently distributed over the entire surface of the foam with ordinary toilet soap. Apply it only with your hand, in any case, not a sponge. After rinsing, shake well compact and leave to dry. So after drying on the surface no divorces, Pat it with a towel.