History
First bag chair appeared in the 60-ies of the last century in Italy. It was there that he conceived the idea of filling the bags numerous plastic balls. The original name of the invention was: "Sacco", translated "Bag". The form of this creation was not, so the name was most appropriate. It was then that the company Zanotta has released the first prototypes of the modern seat bag.
To date there have been countless exhibitions, experiments design, upholstery and fillers. The popularity of "Bag" won the lightning and to this day remains a very unusual and fashionable attribute, both at home and in the office.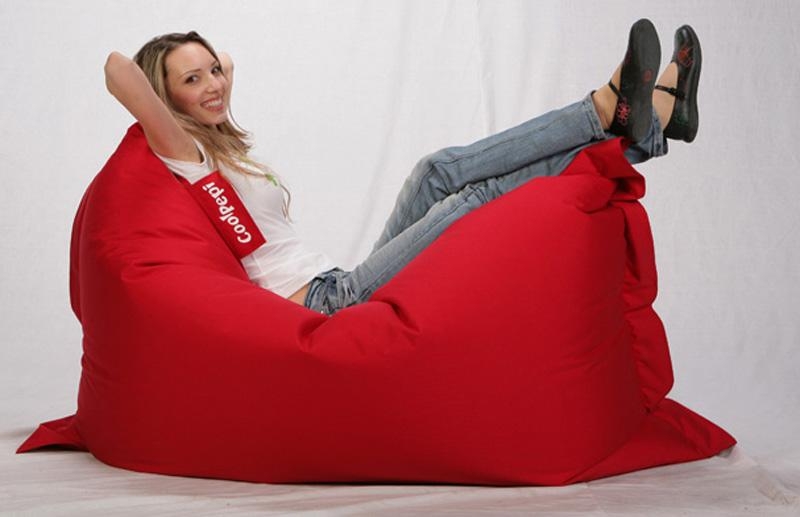 Why do so many people want to buy chair bag?
Bag chair perfectly complements the interior, is a functional furniture a frameless, lightweight, compact and mobile.
This ergonomic furniture, dutifully taking the form of the body sitting in it man. For this reason, in this armchair you can easily relax and comfortable to view TV or read books. The chair has a special filling of polystyrene, thanks to which retains heat and at the same time, does not absorb moisture.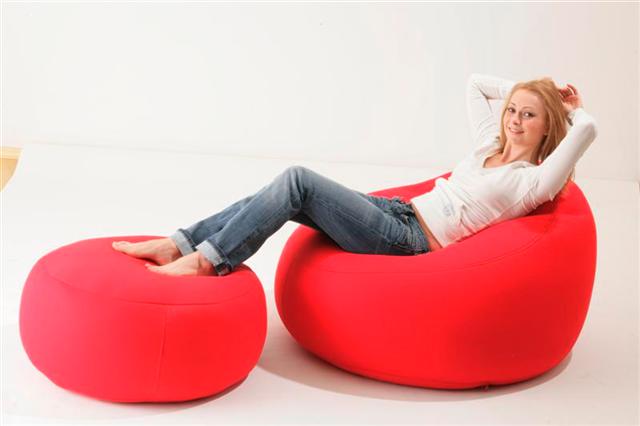 Advantages of frameless furniture
More and more consumers are turning their attention to the furniture at all times. Seat bag different from traditional furniture a large number of characteristics. Even the price of bean bags is more favorable than the frame counterparts. This will be one of the first benefits. In addition:
- Anatomical design, which manages to achieve due to the structure of the polyurethane, allows a person to sit in the chair as comfortable as possible.
- Safety, it can be seen from the environmental perspective because the materials do not emit harmful substances. In addition, the lack in the design of hard components suggests that these chairs can be used in children or in pre-school educational institutions.
- Practicality. Bean bags are not pretentious and very easy to clean because the cover is simply removed, and the material from which it is made, wear-resistant and durable.
- Originality. Bag chair will always be a decoration of any interior, creating a special atmosphere in the room, focusing attention on the originality of the owner.
Although bag chair is far not a novelty, it will always give a new and brighter impression of the room, decorate and complement it.