Instruction
Find the application "Notes" through the search or programs on your computer and open it.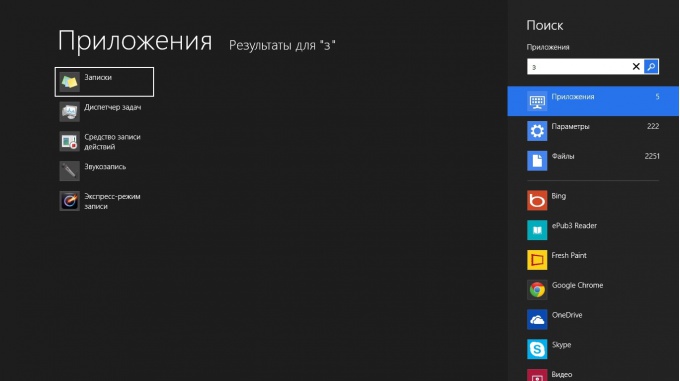 After starting the program immediately opens a field for you to record. You can make a to-do list for the day, important reminders, and more.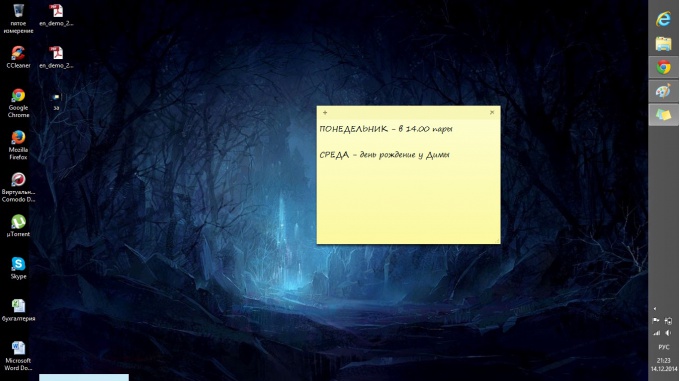 Please note on the sheet of notes. At the top left, mark "+" you can create a new note. Top right cross shows the record is deleted.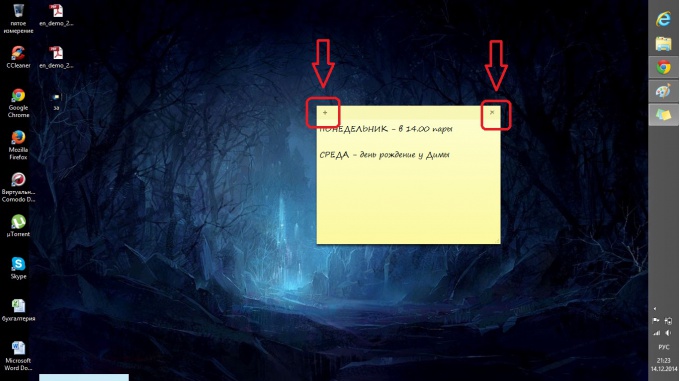 You can change the size of the scrapbook, place the cursor on the border and dragging the window in the desired direction.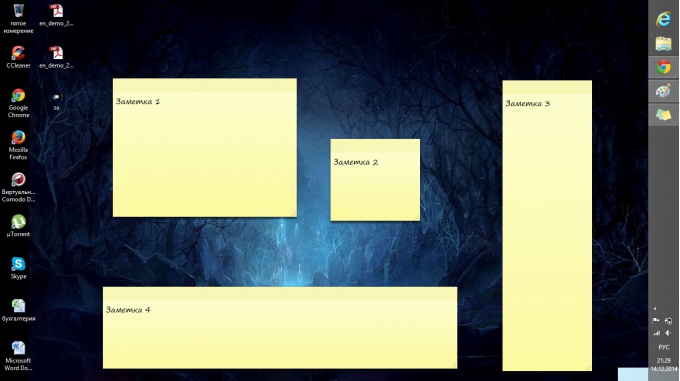 To change the background color of a note, click on it right mouse button and select the desired color. Just given a choice of 6 colors.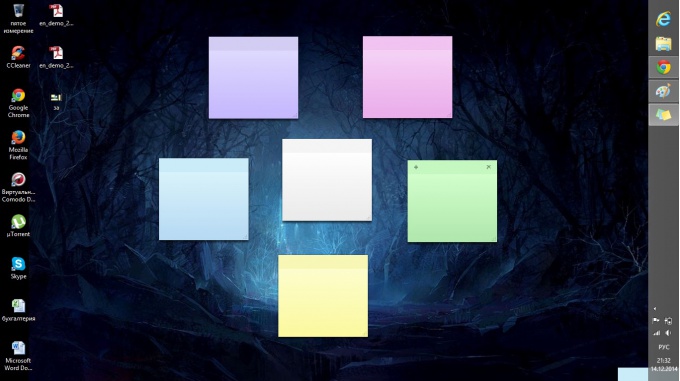 Note
The note will remain on your desktop even if you restart the computer.

If you click on the notes icon in the taskbar while you work, for example, in the browser, the notes will be placed on top of the Windows.
Useful advice
To hide a note on your desktop, click on the appropriate icon in the taskbar. Similarly, it is possible again to make the note visible.

If you often need a reminder / mini-do lists, pin the program to taskbar, then you don't need to look for it.