Instruction
There are several ways to download antivirus for laptop for free. The first and most obvious one is to use a trial version of the paid product. Dr. Web, Kaspersky and other antivirus giants in the market offer a trial version with full functionality. Such delivery options programs do not require on your part no cost except the time to download. And you can download them directly from official website manufacturer.
You will be protected 30-60 days, depending on the manufacturer, a full-featured antivirus. Many of them, incidentally, publish the codes on renewals in different magazine about computer games and other computer topics. Such keys often appear on forums on the Internet.
Just download and install absolutely free antivirus Avast or AVG. These products are almost as good as the paid competitors. For a home laptop it will be a great choice. But be careful, button download the free version and the pay can be close — read the labels.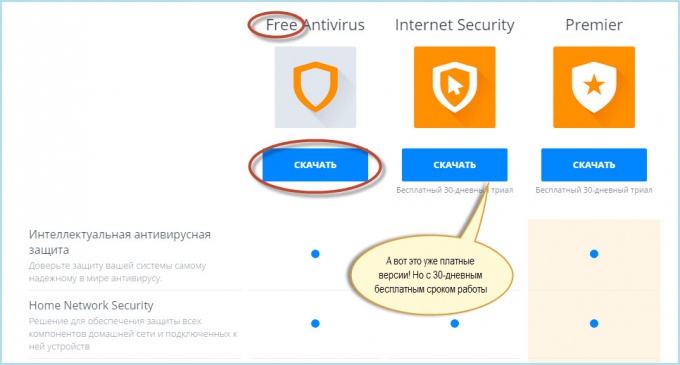 There is another way to get free commercial paid version of antivirus. For this you need to enroll in the program, beta testers of the developer. In particular, this way you can get the latest versions of the full commercial antivirus. Scroll down to find the official company website the item "Beta testing" and read the terms. The risk of getting "raw" version of the beta channel is, but it is not great. But you use the paid antivirus free and perfectly legal!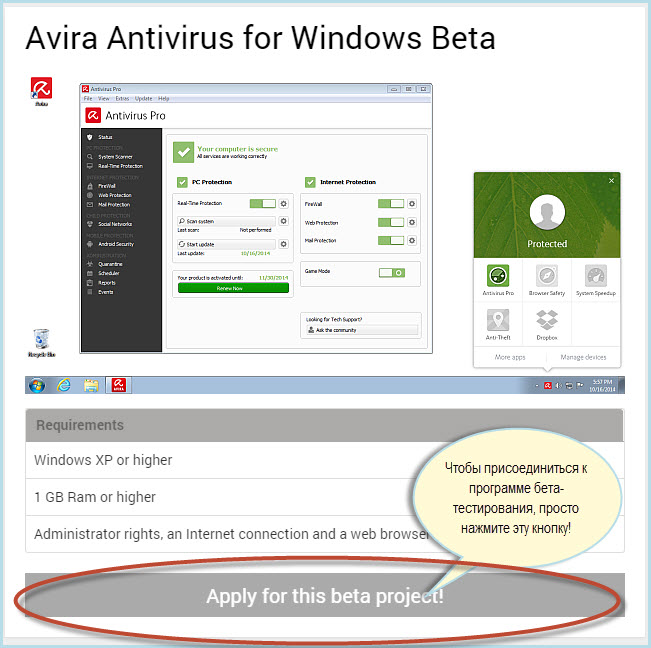 Note
Today free antivirus for laptop you can select a minimum of five options. To make the right choice, read the reviews and feedback. But the main criterion — independent tests of special sites. For example, AV-test publishes a new monthly comparison report of programs in this category. Involved both paid and free versions. Pay attention to the criterion of "productivity" perfomance. We expect to use the program on laptop and we do not need a "brake" that will eat up all the resources of our mobile device.