You will need
- outstanding acting ability and (or) the external data;
portfolio
Instruction
For a portfolio it is enough to make four pictures, preferably with a professional photographer. If this is not possible, you can make an Amateur photo, but not necessarily against a blank light canvas or wall. Photographs must be:- in full growth; - portrait with a serious expression; - portrait where you are smiling;- profile. These few pictures will become your business card on the way to the world of cinema.
To about your desire to be in the movie learned the casting managers and Directors, you need to contact the production studios. Just print out your photos in a few instances, and on the back of each of them enter their data and coordinates: name, age, height, weight, clothing size and shoes, as well as the phone number for communication.
With these photos you can contact production centers - http://www.proficinema.ru/database/studies/list.php?ID=146 or moviecompany http://www.kino-teatr.ru/links/company/.
At the reception, just tell me what would you like to leave your photos for base actor's Studio. You point to the person who is the casting Director. Then your data will be entered into the database. In the building of the production Studio don't forget to pay attention to the Bulletin Board, as there can be hung with the announcement of the casting, with the date and venue of selection.
After that, you can assume that the main thing is done. Now you need to be patient and wait until you are
invited
to audition. It can happen in the case if your looks and facial features will be of interest to the Director and he thinks you may be suitable for
the role
of a certain character.
If you don't have the time or determination the courage to go all the moviestudios, it is possible to address in any serious professional recruitment Agency actors for customers (production studios). For example, the customer requires a petite brunette dramatic look with brown eyes. Acting Agency that has at its disposal an impressive database of candidates for the role of the actor, taken away from them the most suitable all parameters of this type and will invite candidates to audition.
However, the services of acting agencies pay. Over a certain amount you will be invited to various auditions where you could go for your facial features throughout the year. If you adopt on the role, you will need to give the Agency 10-20 percent of your fee. Addresses and phone numbers talent agencies - http://www.proficinema.ru/database/services/list.php?ID=163.
Advice 2: How to get a part in the movie
Directors and producers are always in search of new talent and actors, who will be a perfect fit for a particular role. If you want to be able to play the movie, get ready to work on the flight days and a lot to learn, and be patient. A little effort and practice to listening, and the role is yours.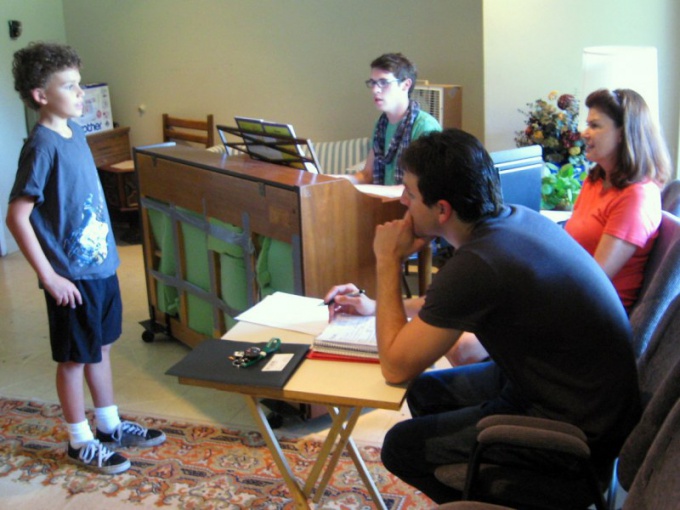 You will need
- the practice of acting,
- summary
- professional photography.
Instruction
To get to audition and get the rolein the first place, you will need presentation materials – photo taken by a professional photographer. Typically, this black-and-white glossy pictures, they should be relevant, convey your appearance without distortion to the film producers saw in person with you what she saw before her.
To pictures attach your resume. Make copies of this kit, and always carry a few copies with me– you never know where you may meet people that can help you to role in the film.
Try to hire a Manager that can organize your participation in the auditions to be able to star in the film project. Be prepared to any kind of auditions to commercials too – even this experience increases your chance of success.
Before the audition learn how to play a piece that you have to demonstrate the producer and Director. Repeat the words again and again, until, until everything is perfect. Model the dialogue with friends. In any case, practice a song or dance.
Load the data in all of the acting base on the Internet – this will increase your chance of getting an audition and, ultimately, to the role in the film.
Try to communicate with students of specialized Universities. Most of them
shoot
documentary and feature films for their diplomas. Personal acquaintance is a great chance to get a
role
in their project and start a film career.