Instruction
Interior art Nouveau should be extremely thoughtful, because the basic concept is integrity. Walls floor and ceiling tie in a single mix, and the furniture repeats and emphasizes them. In the interior are virtually no corners, all the space flows through the ornate flowing lines. As the ornaments used by the plant stems, flower buds, insects and animals.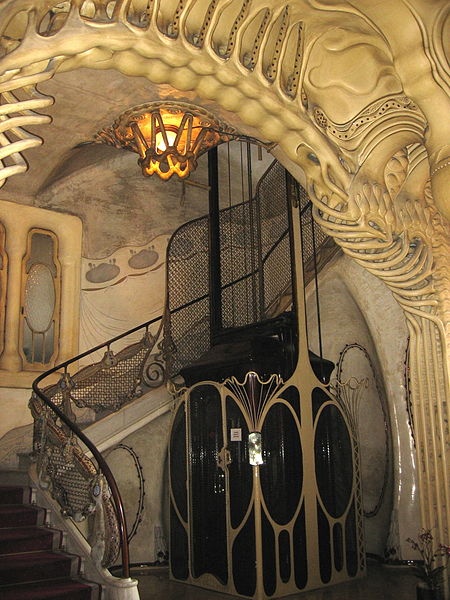 Colors to art Nouveau are divided into several groups. Want the aquatic theme, choose blue tones combined with silver, enchanted forest — choose dark wood combination of gold and green. If you have an idea, feel free to choose other colors, the main thing do not forget about the motives.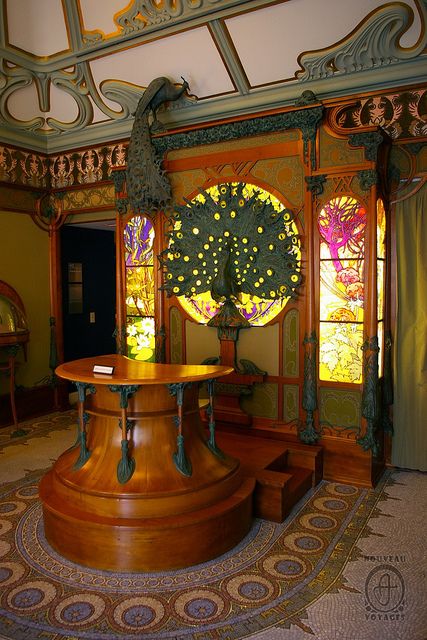 Very active in this style uses stained glass Windows, they will be included in the decoration of the ceiling in the accessories in Windows. Stained glass Windows help to create a fabulous lighting in the room. The main light do dim, thus you will emphasize the seclusion room. In addition to stained glass the significant element is the forging, wrought iron stairway with floral ornaments in the style look easy and elegant.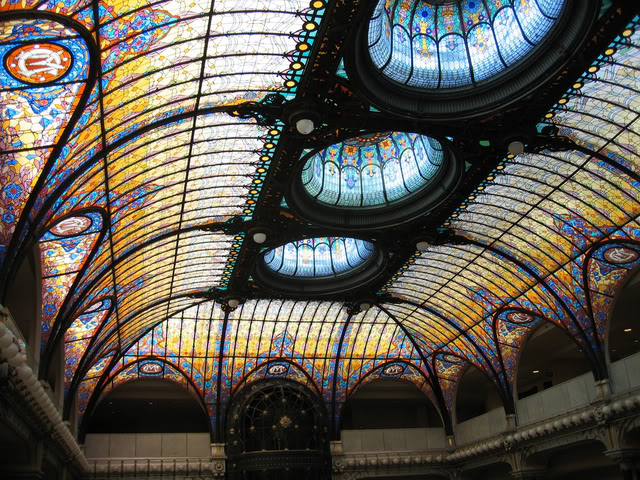 The materials for art Nouveau variety, this tree, metal, glass and stone. For the walls, use plaster, painting, different Wallpaper and wood. Gender can also be made using different materials and motives.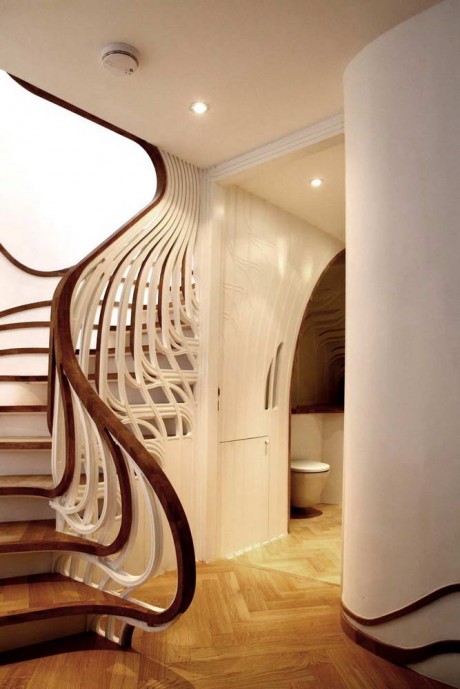 Furniture art Nouveau ornate as the interior, the decoration is also used arched. Running the furniture is made of wood and glass. Curtains are chosen floor, asymmetric and curved, made of expensive fabrics. Colors for curtains are often chosen dark contrast throughout the interior. You can leave the Windows open, because traditionally they were given a lot of attention. Door and window openings were made either arched or do asymmetrical, but in that and in other case, were richly decorated.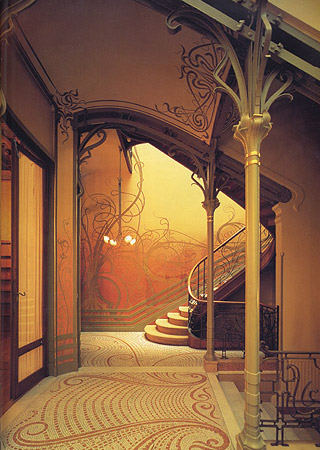 Accessories for art Nouveau completely necessary in small amounts, because the interior itself is very unusual. For decoration suitable stained glass lamps, unusual animal sculptures, curved mirrors and vases.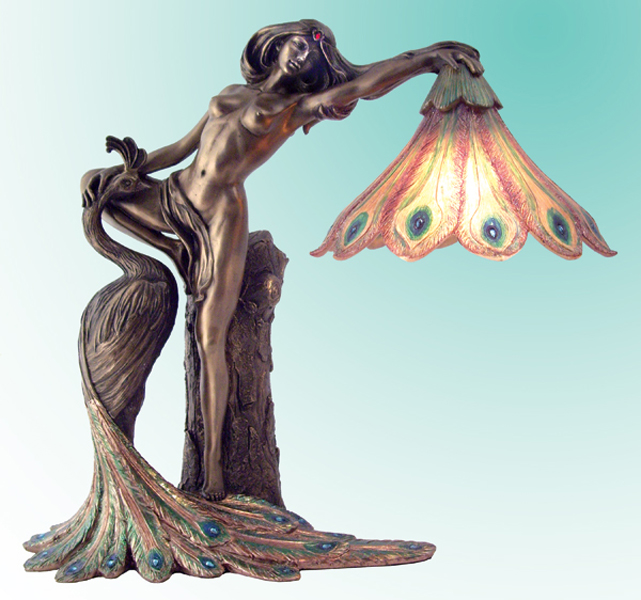 Useful advice
A beautiful example of art Nouveau architecture, Antoni Gaudi.