You will need
- Internet
- camera or scanner
phone
Instruction
To obtain formal passport or higher. You need to provide your passport information at the right section of the WebMoney Passport. https://passport.webmoney.ru/asp/CertView.asp?wmid=221812709151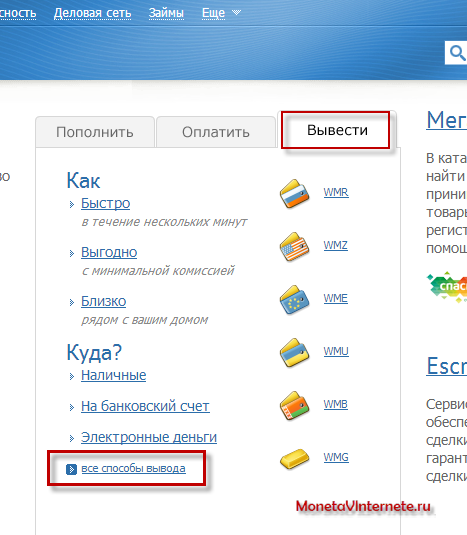 To add to the site a scanned image of the first two pages of your passport and your INN. All the documents to add to the site in color. Importantly, all data in the system converge with the real, otherwise the downloaded documents will be rejected. Add documents here http://passport.webmoney.ru/asp/WMCertify.asp
After successful verification of all documents submitted by you in the control panel of the passport you can see the green tick, which means that the test completed successfully.
The withdrawal will be done using the http://wmtocard.ru . First you need to log in your account using Webmoney at the top of the "Enter"button,"Output to
map
".
Go to the withdrawal page on the map. Fill in all the fields. Click "Next". To check the entered data, click "Confirm".
Service will transfer you to the confirmation page withdraw funds from your Webmoney purse. On this page, you must specify the username, password and phone number (it will be sent the password to confirm).
To enter the phone password to a form on the website. All the money on the card.
Note
The minimum withdrawal amount is 30 rubles, a maximum of 250,000.
Funds transferred to your card within 1 to 5 minutes.