Easel painting - the most popular form
Most paintings that you see - are the subjects of easel painting. This term means that the paintings were made on a special machine - an easel. They can be installed in a frame to hang on the wall or present as a gift. In other words, easel painting is a picture painted on a flat backdrop: paper, canvas, Board. In this kind of painting is dominated by oil paintings, but can also be paintings that use other materials - gouache and watercolor, pastel, ink, charcoal, acrylic paint, colored pencils, etc.
One of the application types of easel painting is theatrical-decorative painting - the costumes of the characters and scenes.
Monumental painting - the painting of buildings
Monumental painting cannot exist separately from the place where it is performed. This kind of painting was very popular from the 16th to 19th centuries, when they built majestic temples, and the best artists have painted their arches. The most common type of monumental paintings is the fresco painted with water paints on wet plaster.
Also was extended painting on dry plaster secco, but such works worse preserved to our times. The most famous example of monumental painting large - scale painting of the Sistine chapel, which was attended by Michelangelo. Estimated critics, the frescoes of the chapel can be likened to the Eighth wonder of the world.
The most ancient works of monumental painting is a rock painting of the first men.
Decorative painting and crafts
Decorative painting is closely moving closer to arts and crafts. She plays a rather subsidiary role in the decoration of various items. Decorative painting is a variety of patterns and ornaments decorating household items, furniture, architecture. The authors of this kind of painting can be unknown - simple painting peasant houses and furniture also belong to this species.
Miniature painting - cute little things
Initially, miniature painting was an art of decoration of books. Old books were made with great care and were very expensive. Their decoration was hired by the special masters, which are beautifully decorated capital letters, skins, and screensavers. Such publications were a real work of art. There were several schools who adhere to strict canons of miniature painting.
Later miniatures were called any of the paintings small scale. They were used as Souvenirs and memorable gifts. Despite its small size, this kind of painting required great precision and skill. The most popular materials for souvenir miniatures were wood, bone, stone, and metal plates.
Advice 2: What are the different types of easels: primary and popular
Drawing is one of the most interesting directions of the creative work. But in order to paint a picture, you need to choose not only paints, but also the easel.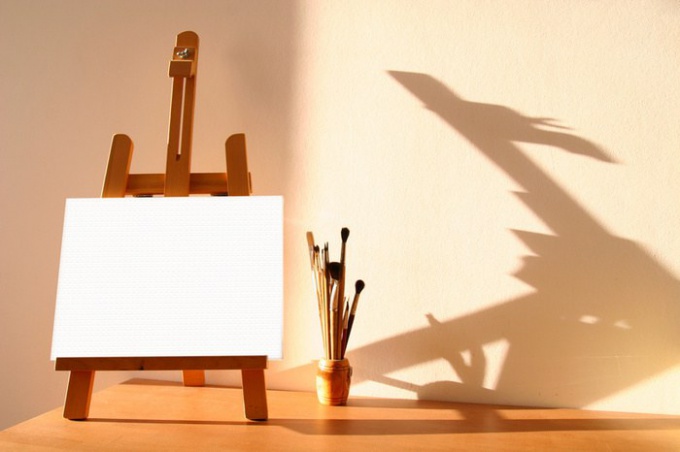 For some people, creative activities, namely drawing, is an integral part of life in the form of hobby or professional activities. Artists and fans attach special importance to the materials and devices they work with. So the easels are an integral part of the creative process, so there is a need to consider these items in more detail.
So, at the moment there are three main types of easels: easels-tripod, easels vertical panel (stationary), as well as stockings. Each of the types of easels has their own distinctive characteristics. For example, tripod is very easy to assemble and operate. This easel can always be disassembled, the folded view of this device takes up very little space.
At the same time, easels vertical panels are very convenient, having the function of adjusting the height and tilt angle, but they occupy much space due to its stationarity. The principle of fixing paper or stretched canvas in these types of easels are virtually unchanged. Downstairs there is a small panel for location of supplies: pencils, paints, brushes and other things.
The etudes can be used in nature to make paintings from nature. Thus once assembled, this device turns into a small bag, which can make long journeys to the place of writing of fabric.
The most popular easels
The most popular is the easel-tripod. This is due to their convenience and compactness. In addition, this easel can be made independently, if you do not want to spend the money to buy it.
To work in the Studio or at home are often used and easels-tables, there are easels with a vertical bar. This kind of convenient when you are working in one place, so its transportation is hampered by the inability to disassemble the item into smaller parts with subsequent Assembly. Each type of easels designed for a specific target use, but the most versatile can be considered to be a tripod, as it can be used for permanent work in the Studio and working from life in nature, of course, if it is not too big.
Advice 3: What types of art paintings are
The art of decorating surfaces with paints and a brush called the wall-painting. The very concept of painting is very different from painting, as it is part of the conceived by the artist space.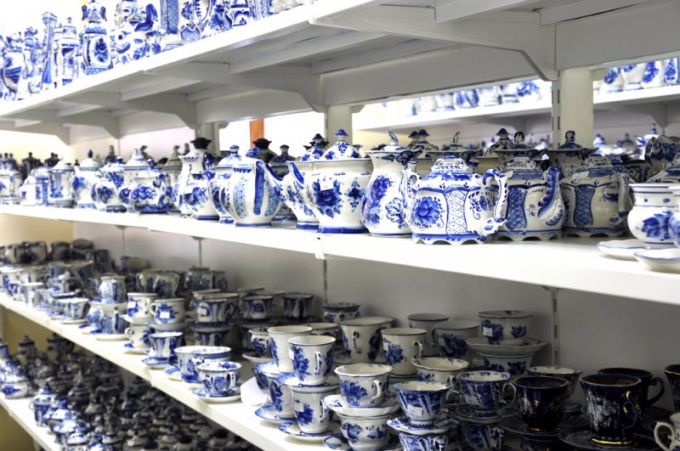 Art painting was originally applied to any democratic and legkodelimae materials: leather, wood, natural fabric, clay and bone. Skills passed down from generation to generation masters, there are specific techniques which helped awareness of the product. Over time, elected the most meaningful and expressive ornament. In architecture decorated with painted ceilings, arches, walls, beams, and the home decor was applied to everyday objects.

Systematization of various types of paintings was first begun in 1876 by Professor A. A. Isayev in his two volumes entitled "Fisheries of the Moscow province". Enterprise the art of painting and is currently developing a business to meet the demand in the markets of Russia and abroad.


Khokhloma painting


In a rich vegetable ornament found a use for the skill fine brush, which came from the monasteries. From there was launched the secret of how to paint the dishes in a Golden color without using gold. The painting has not changed to date and the process from ancient times to the present day is the same. Billet utensils carved out of wood on a lathe, then ground with a specially prepared solution of clay or use an artificial priming. Dishes covered with a paint based on tin or silver, rarely of aluminium. Paint-conceived motive, and dried in a furnace, and then varnish again and doing hot drying.

Since the product several times undergoes intensive heat treatment, dyes were selected from those whose high brightness temperatures are not affected. This black, gold and cinnabar.


Gzhel porcelain


Gzhel unique as each artist, using the classic and familiar motifs, creates technique individually. The main role belongs to the experience of the master and movement of his brush. In this case, the white from one stroke there are harmonious transitions from dark blue to pale blue. Paint is only one, cobalt, and drawing is done very quickly, the first time.


Matryoshka


These figures of different sizes, put one in the other, descended from Japan. The great popularity of these dolls purchased in 1900, after the exhibition in Paris. The main production was in the village of Polkhovsky Maidan, which is famous and painted, and Turner - because the shape of the dolls still had to grind.

Polkhovsky matryoshka has distinctive characteristics by which it can be distinguished from others. She has written strokes the face and forehead a rose blossom of the Siberian spruce grouse. The color of the scarf contrasts with the color of the dress, and from behind the doll on the 2/3 scarlet or green. The apron of the oval and extends from the neck to the ground.

The most difficult to handle, inlaid with straw dolls from Vyatka.
Advice 4: What are the brushes for drawing
Round and flat, with wooden handle and plastic, marten and ponies. A variety of shapes and types of brushes helps the artist in creating masterpieces on the canvas or paper. For example, a squirrel brush is mainly used to work with watercolor paint and brush linear form is used for applying labels.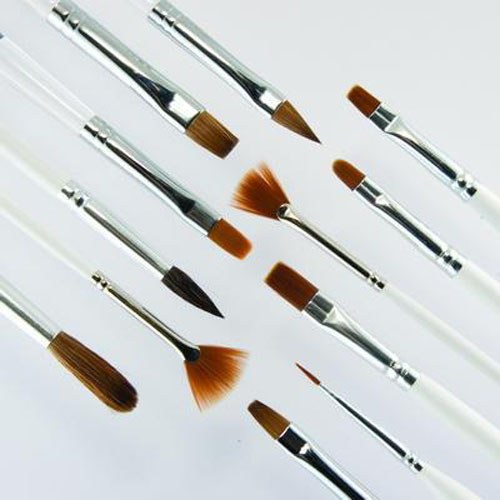 Shape of brushes.


One of the most common and versatile forms of brushes – round. The beam of such a brush is fixed in a round cage, usually made of metal. Brushes can be of different sizes. A small beam is used for creation of miniatures, and large – for large landscapes. The round brush provides a consistent line of equal thickness, although a skilled artist can vary.

Flat brushes work large areas of the composition, they hold a lot of paint. Such brush strokes are flat and wide.

Brush called "cat's eye" has an oval or domed. This brush is very individual to use and can be used similarly round and flat.

Subspecies flat brushes – contour, they have a similar shape, but the beam is shorter and therefore more elastic. Such brushes are used for the technique of oil painting, they are easy to make flat strokes and sharp contours.

Font brushes have a round a long beam with a thin, sharp tip that allows you to make inscriptions, and to put the contours. Such brushes are used with liquid paints.

Returnee brush also belong to varieties of flat brushes, their peculiarity lies in the undercut angle of the tip. These brushes are used to create very thin strokes and a smooth and accurate transition from one color to another. This is due to the thin and sharp tip.

Linear brushes, as fonts have a round a long beam pattern and are used for lettering and creating long smooth lines. Linear brush shorter font, but longer and thinner round.

Brush fleyts in addition to painting, used when applying makeup, namely, powder or blush. It is a soft brush designed for painting with watercolors. They hold a lot of water, so they can spend long continuous uniform line without interruption.

Fan brushes have a sparse bundle in the form of a fan. They are used to create subtle color stretching, changing colors and contrasts.


Types of brushes


In addition to forms and sizes there is a significant difference between the brush types (namely, from which the hair made a bun. The most common type of brush – squirrel. These brushes are made of treated hairs of the tail proteins, as in the tail of the longest pile. Squirrel brushes are very soft and delicate, and need special care. They are used to work with watercolor paint or other water-based paint.

Kolinsky brushes are made from the processed fibers of the tail column. These brushes are soft enough and at the same time, elastic. Therefore, their use in watercolors and oil painting to create fine strokes.

For the production of bristle brushes using pig's bristle, ideally is the hair Chinese chungkingsky hog. These brushes are quite resilient and are good at keeping the paint inside. They are used in conjunction with oil paints, acrylic and gouache dry techniques.

Quite popular brushes made of goat fur. They are relatively inexpensive, easy to use, require no special care. You can use them when working with watercolor, gouache, and also to hot techniques.

The badger brush is ideal for use with oil and acrylic paints. This hair brush has a feature – light tip and a dark band in the middle. These brushes are often made in the form of a fan and flica.

Less popular brush pony, marten, weasel, Yak hair, which are made from the fur of the animals concerned and are normally used with liquid paints.

Bear, the ear of the brush, and the brush wolf, sable, magnust and synthetics are used in the working Arsenal of artists, but they are not as popular as the above types.

There are also shapers – brushes of rubber or silicone that is suitable for shading and modelling. A foam brush used to cover large surfaces, decoupage purposes, applying glue, and also used in painting works.