You will need
photography;
- Internet;
- computer or mobile device.
Instruction
Now in Runet there are many different services that are likened to the concept of "Instagram". So fashionable photo processing is now available not only owners of IPhone. These sites and apps allow you to do effects like "Instagram" using a desktop computer.
To make a photo like in Instagram means to pass alternately the three phases. Combining variants of these stages allows you to create a large number of photos with totally different effects.
The first step is the choice of filter. Typically, the services and applications offered to choose up to 30 different filters. The second selection effect: various scuffs to the multi-colored glare. And finally - many framework in which you can put your photograph.
Choose the device on which you want to process and share in social network photo in the style of instagram. This can be a computer, tablet PC, smartphone, or Apple.
To work on the computer more convenient to just upload the photos on special services and to treat them online. Such services are not as common as a mobile app, but the quality of them are considered Pixrl (pixlr.com) and Rollip (rollip.com). They work absolutely for free and have the opportunity to take photos online with built-in camera.
The most common application, as close to to Instagram, EyeEm is (works on iOS and Android). The program (and even a social network) attracts intuitive interface and a rich set of filters. They say that Americans prefer EyeEm to Instagram.
Very interesting for young people is the Hipster app (suitable for Android). In addition to numerous effects, the program generates its own frame (or offers to select) for your photo. But the scope here is not the usual "interamnia", and turns the photo into a beautiful card. Subsequently, it is possible to send to a friend via Facebook.
Advice 2: How to add photos to Instagram from computer
Instagram is a popular social network where users post beautiful pictures and apply colorful filters. While not everyone knows how to add photo to Instagram from the computer to bypass the mobile application.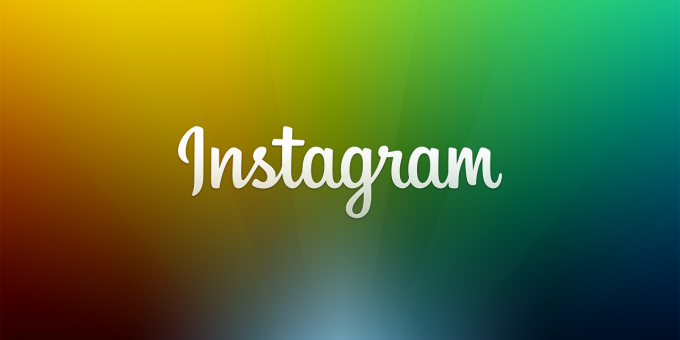 Instruction
You can add photos to Instagram from your computer by using one of the special apps that you can download from the Internet and install on your home computer. Probably the most convenient one is Gramblr, which allows you to upload photos to Instagam for free. The program is easy to use: just log in using her social network and through a special interface to start to download photos.
The application Gramblr has some disadvantages, for example, through him not to crop images into a square, and the maximum supported size is only 500 KB. Some users find a way out that taking pictures with your phone in the proper format, and then transmitted to a computer that is already sorted and publish suitable in Instagram via Gramblr.
BlueStacks is another free application that allows you to add photos to Instagram from your computer. BlueStacks is an emulator with which you can run Windows programs designed for Android. Using this application needed to be downloaded to the client computer Instagram, and then you will have all possibilities to edit and share photos. The disadvantages include a fairly complex interface that requires time to learn.
If you are using a Mac, the Apple Store, you can purchase a pay program Uploader for Instagram, which has basically the same effect as standard clients for mobile platforms. Just log in to your account, choose the desired image and using the menu "Services" go to Share ti Instagram. Here are the necessary options to make the images square shape, apply filters and add hashtags. It should be noted not a very good quality of images downloaded through this app.
Use Instamize.me to upload photos to Instagram from your computer. The site is paid, and the monthly cost of the account will cost you $ 9-99. This gives enough opportunities for the placement of images directly from the computer and of excellent quality, but the service is aimed more at corporate customers who daily download the social network hundreds of photographs and images of various kinds.
Advice 3: How easy it is to create a photo collage on the computer
Creating photo collages is an exciting experience not only for professional photographers but also for Amateurs. To work with collages does not require special knowledge and there are free programs and online editors.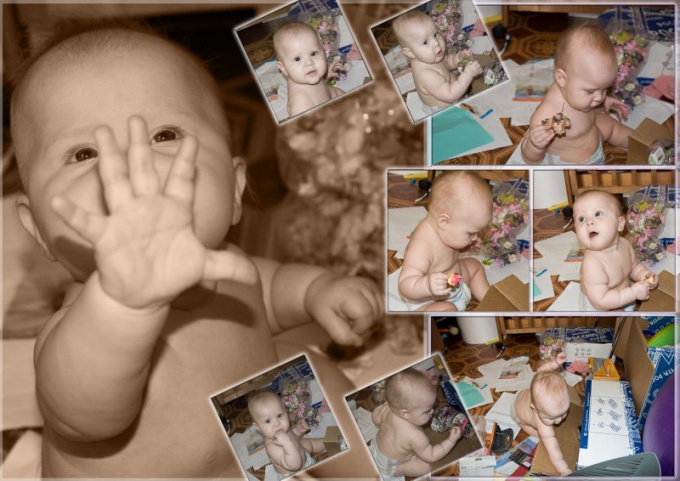 Program to create photo collages
The easiest and most common way to create photo collages – work in Picasa. Picasa is a popular substitute for the preinstalled image viewer from Windows, and allows you to not only view images but also make an easy photo correction. To create a collage in Picasa, you need to open the necessary files in edit mode, choose in control panel "create" and open the "create photo collage". In this way, you can create collages in different shapes, sizes, and grid spacing. Collages are saved in the Picasa folder under "Pictures". The resulting image can also be edited (to change exposure, white balance, saturation) and "Picasa", and in any other program editor.
Free program Photo Collage Max offers plenty of backgrounds for collages (pictures for greeting cards, calendars, etc.). Unfortunately, its advantages are exhausted, so how to edit it is virtually impossible.
The Russian program photo Collage gives you a free trial version (10 days) paid annual update. In the Collage quite a lot of types of background, there are good tools for creating beautiful labels. The program interface is in Russian language, which makes it easy to understand it.
More professional collages with the effect of multiple exposures and working with layers can be done through programs for photographers Adobe Photoshop. Since Photoshop is a professional program, every collage will be individual (templates Adobe does).
Online editors
In addition to PC programs, there are also online editors, among other functions, which is the creation of photo collages. The most simple and easy to use is a website Fotor.ru where you can not only create collages, but also to impose on the resulting image filters, subjected to the color correction, light retouching or cropping. In addition to creating a collage on the website you can compose a stylish card using your photos and prepare photo collages to print.
Most popular collage maker is Instagram. Create a collage in Instagram directly from smartphone or tablet from the photos that were taken on a mobile device. This collage is not very high-quality look in print, but look good in social networks or on the screen of a personal computer.