Instruction
You can change
the icon
of any file, folder, or shortcut in Windows without using any software system is able to do it with standard tools. In Windows there is a large set of various icons that are not commonly used in the daily work with the computer, and to install one of them instead of the boring icons of the file or folder, follow these few simple steps.
To change the file icon, go to menu "start" - "control Panel" - "folder options". In the dialog box that appears, click the tab "file Types" and locate your file. Click on it and click "Advanced" and then "Change icon". A window will open where you can select existing icons, or select a folder with icons, clicking the "Browse"button.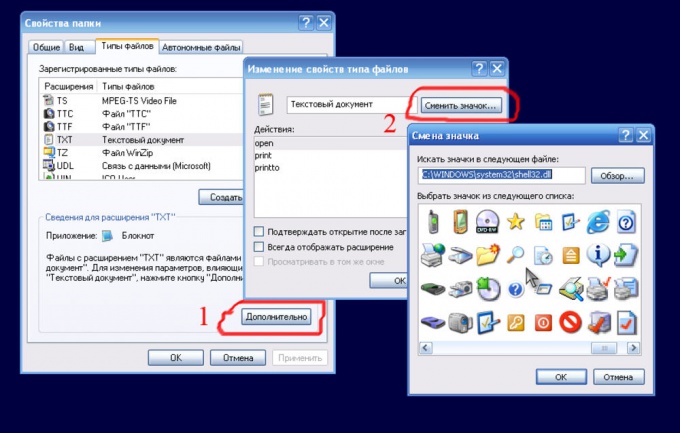 To change the folder icon or shortcut, simply click the right mouse button on the icon shortcut or folder and select "Properties" from the context menu. In the opened window click button "Change icon" (shortcut for this button will be on the Shortcut tab, and folders on the setup tab), and select any of the available icons or browse to the folder with your icons.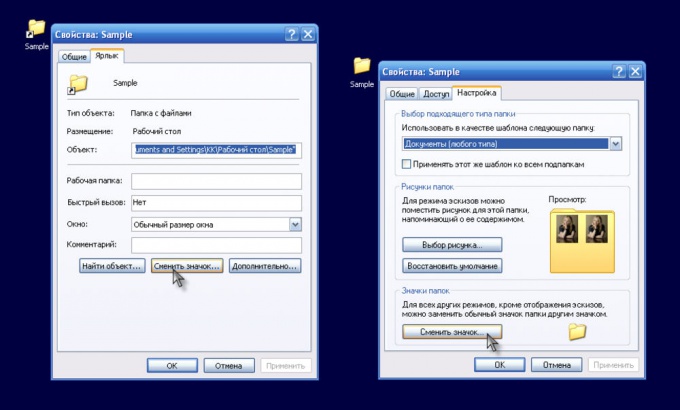 Note
Home > Windows XP > How to change folder icon in Windows XP. In the menu go to "Properties". Next go to the tab "customize" and in the "folder Icons" click "Change icon". Open icon library. Select one of the icons and click on buttons "OK" and "Apply".
Useful advice
New computers often come with icons already in the notification area and some programs during installation automatically add an icon to the notification area. You can change which icons and notifications appear in the notification area, and for certain special icons (called system icons) you can choose whether they show up at all.