Instruction
If you've decided to gain popularity, would be a big mistake to curry favor with leaders. It will not command respect, you will just be one of the suites. Don't go for no reason confrontation, but not fawn.
The best way to interest his classmates personality is to be interesting. Don't hide your skills and talents, but not brag about them. Just wait for reason to show them. It can be anything. Maybe you are a great dancer or athlete? Or can easily explain a difficult task? Or know how to program and understand the computer? Or do you do parkour? Feel free to do so, to know about it. You will definitely find a soul mate that will respect you for your skills or capabilities.
Don't be afraid to be alone. It's better than to intrude. Easily go on contact, be friendly, but don't let yourself be pushed around and to manage. The one who allows him to command, will never get respect. And by the way, alone can attract more attention than one of the crowd.
Do not succumb to provocations – not only in order to be admitted to the company, to do anything that makes you uncomfortable. Drink, try drugs, not poison someone weaker. If you don't respect drug addicts, maybe it's for the best. If you will be strong, to defend its position, then it will benefit your credibility, and your life.
Try to be aware of the events of a class to know interesting guys around. Maybe you too share this interest, and common interests will help you to establish contact. Try something to help someone, if you really can do it.
A good way to break the ice can be arranged by the party, especially if you have a dacha outside the city. Agree with the parents and send invitations to the entire class. Can show imagination and arrange a theme party, or arrange a joint viewing of the film of interest to all, and then the home disco.
In any case, stay yourself, no matter how lonely at times. Try to develop yourself – find new Hobbies, classes to gain new knowledge. If you have a rich inner life, if you're interesting to talk to and friendly person, you will definitely win anyone's respect.
Advice 2 : How to gain credibility
Authority in any group is very important, regardless of whether he is working or friendly. But to win it is not so easy, for this you need to consider few important points and not to forget about them for a second.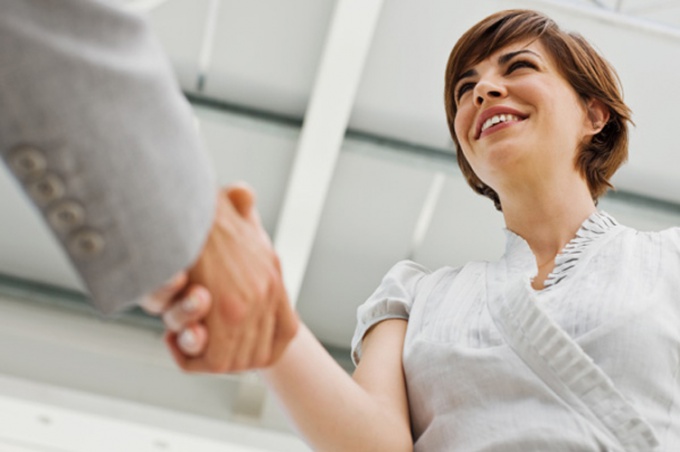 Instruction
Remember that first you work for authority, and then authority works for you. So tune in and get ready some time to work. Even if you think that a good position in the team you do not Shine, do not try to give up – at any moment everything can change.
Over their authority to operate from the first second of contact with the team. The rule of first impressions has not been canceled. When meeting be friendly, cheerful, clearly state your name and learn the names of other people. Try to memorize them by repeating this for every person's name out loud after he presented.
Do not be silent. You can of course show itself in all its glory and at the second meeting, and on the third, but it would be advisable immediately to declare yourself several significant and interesting phrases.
To make it easier to get along with people, throwing confusion, arrange an informal meeting. If you're at work, offer to stay after with her and drink tea. If this is a new group of friends, invite them to dinner, offer to have a picnic out of town or go to a new exhibition. Don't be afraid to meet the team first, they will appreciate it.
Respect, be courteous to all members of the company. If you don't like someone, better shut up, of course, if the person does not pass moral norms of behavior. In this case, an attempt to return it to the place you will also be able to add points to your credibility. Importantly, any actions must be delicate and balanced.
While you are still not in your company, you are going to look at and, on occasion, to check the "strength". Get ready for this, do not get angry and do not give estimates. Take any manifestation of humor, even if it's a funny act of dedication.
Always responsible for his words, if you promise, do it. Do not be fooled, it's forgiven. Undermining the trust once in the adult team will not be easy to get him back to his former position. Think about every thing and be honest before themselves and before others. If you can't do, and do not jump above the head.
The presence of intelligence and a developed sense of humor in any group is valued and encouraged, so don't forget to train both of these qualities are on a par. The ability to be serious and well to joke, including on himself – is not perfect in character. You will be perceived as a holistic person, not as a strict pedant or of merry-lasting man.
Be natural. This is perhaps the most important thing. If you do not have big actor's data, it is better not to try to play, pretending to be someone you are not. Authority is always built on the true nature of its owner. Therefore, if you do not really correspond to the position that can occupy in the team, first work on yourself, and then conquered the authority will become your reflection.
Advice 3 : How to earn credibility in the team
In the new team, nobody knows, therefore, from the impression made in the early days, very much depends. The opinion, which formed about you from your colleagues and superiors can help you to significantly advance your career and to make new friends and acquaintances.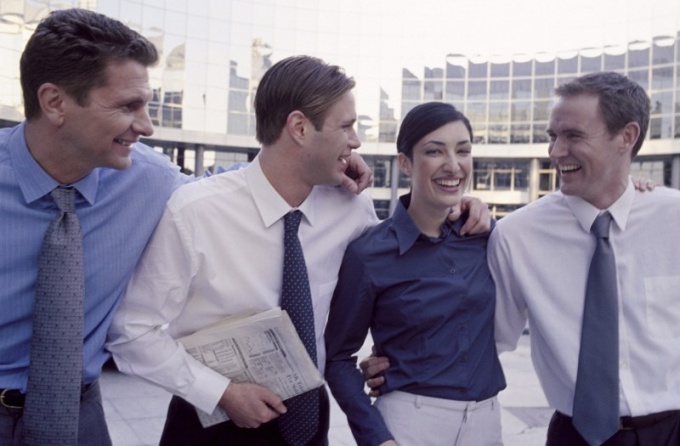 Instruction
Be friendly and welcoming. If the new job boss or HR Manager is not acquainted with all of you, then greet and introduce yourself yourself. Best if you arrange a small "Banquet" on the occasion of the meeting: it is possible to order the office pizzas or bring a cake and treat everyone during the lunch break. So not only will you be able to meet everyone, but will see how anyone behaves in an informal setting.
Your responsibilities should be very clear. Ask the chief or supervisor, depending on who will help you the first time. It is important to find the fine line between how to not be shy to ask about what you do not understand, and to pester everyone with questions about things like where to find the solution yourself.
Each team has their own rules, look to the behavior of colleagues. You will learn quickly, as they stay in the new job, if you are attentive. Even if you don't like some habits of co-workers, be patient because they are working here much longer than you. Soon, when you will join the team, you can try to change the climate in a better way and yet take advantage of the adage that with its Charter in another monastery do not go.
Treat your new colleagues with respect. Even if someone you do not like, do not hurry to go to the conflict. Maybe after some time you will change your mind about this man. In any case, the impression formed you in the first few days, cannot be called fully objective.
If the team is close-knit and friendly, we do not expect that you immediately will be welcomed with open arms. Sometimes beginners long "check", thus possibly turning them into all sorts of awkward or strange situations, this kind of test. Such is especially true for creative or young groups. Be careful, treat everything calmly and with humor, it is sure to be appreciated. If you can make a joke or witty comeback, it would force colleagues to respect you, and you will soon be accepted into the circle of "friends".
Useful advice
Do your duties as best as possible. Don't criticize colleagues, and suggestions and tips to Express caution.