Instruction
The location of the toilet.
Because the toilet is a potential source of infection and unpleasant odor, the distance from dwellings should be at least 15 meters. Also take into account the distance to water source – not less than 25 metres.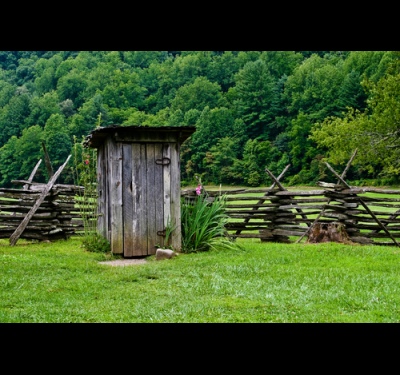 Pit.
The size of the sump depends on the size of family that this country is visited. For a family of four people will be enough pits two-meter depth and 1,5x1,8 meters in width and length. Its walls must lay bricks or concrete rings, so that fecal matter does not penetrate into the soil. Brickwork doing in a half-brick, covering her completely and the bottom wall. On the bottom of the brick should be stacked on edge. After masonry, brick, plastered.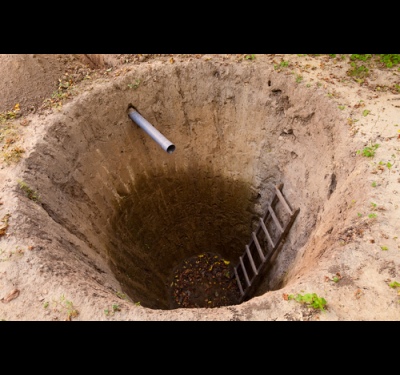 The body of the toilet.
The base of the case must necessarily be a tree. The walls and doors you can upholster lining. The roof can be covered with tile or slate. The most common form of suburban toilet is a birdhouse. This modification involves the installation of a roof with a backward slope. Square box toilet, as a rule, the more area of the pit. Put a toilet with an offset of half a diameter. In the end, the pit should remain half behind the toilet.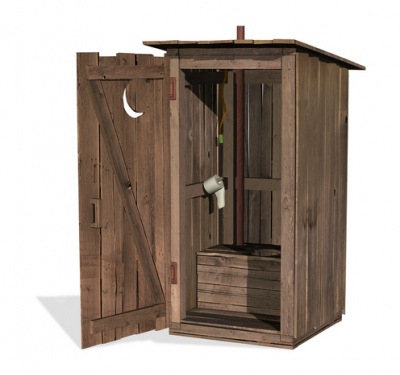 Design.
At the bottom of the toilet designs build a box upside-down. It will be the platform. Its size should be intermediate between the sizes of the pits and the body of the toilet. Top drawer cut out hole, attach the seat cover. The rear wall is nailed to the back wall of the toilet. It is desirable to equip the toilet with ventilation, and also allow for cleaning of the pit and composting of waste.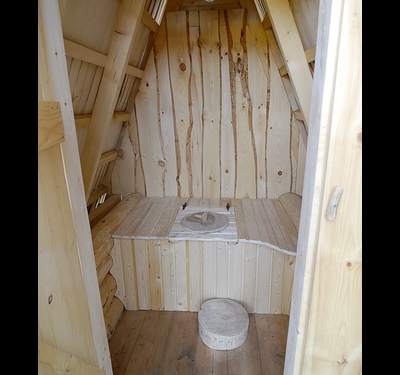 Lighting.
In the space above the door makes the window, to light inside. For greater convenience, inside conduct electrical lighting, installing switch outside under a canopy to protect from rain. The body of the switch and any wiring must be carefully insulated.