You will need
hydrogen peroxide 6%;
- ammonia;
- liquid soap;
- q-tip;
- lemon juice;
- baby cream.
Instruction
Conduct bleaching in a similar way to those who are not allergic to hydrogen peroxide or ammonia. To test this, squeeze the skin of the hands drop these components and wait 10-15 minutes. If the place is not red, not itchy, and you feel fine, then you can use this method of disguising unwanted hair.
Mix a solution of teaspoon of 6% hydrogen peroxide, 5 drops of ammonia and 1 drop of liquid soap or foam for shaving. Then a cotton swab, apply the product on antennae, trying not to touch the mucous membranes of the nose and lips. Leave it on for 15-20 minutes.
After this time, rinse the solution with water with a few drops of lemon juice. Due to the special properties lemon juice also helps to lighten hair.
Because of hydrogen peroxide on the skin may experience slight irritation, and she blushes. To resolve it, let it dry, and then be sure to apply a baby cream. He will remove the inflammation and make the skin more soft and hydrated.
Repeat this procedure daily for several days. After that, the hairs white, will become more delicate in structure and less noticeable.
There is another way. Soak a cotton ball in hydrogen peroxide and wipe them antennae for 5 minutes. Then carefully wash your face, spread the skin baby cream. This should be done 3-4 times a day for 3 days.
Clarification of antennae
hydrogen peroxide
is more suitable for white-skinned girls. In the dark face bleached hairs will be very noticeable. In addition, this method some may not produce the desired effect - it all depends on the pigment contained in the hair. In this case it is better to seek help from a professional cosmetologist.
Advice 2: How to lighten mustache
A girl with perfect face complex because on the upper lip they have prominent antennae. In certain situations they give the charm, but all the rest - better to get rid of. For example, to lighten.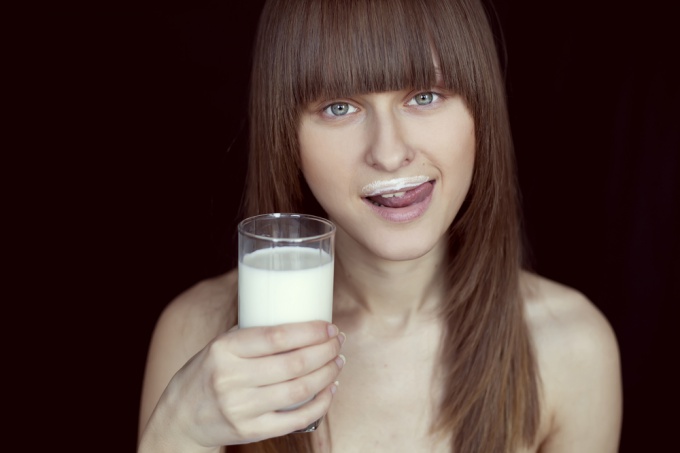 Instruction
Clarified whiskers on the upper lip or the supra (it is also used for the hair), or hydrogen peroxide, or special whitening cream.
To lighten the supra in a small non-metallic bowl, mix a little powder supra and oxidizer. After that apply the mixture to hair and leave on for a few minutes.
Make sure that the supra didn't get on the delicate skin of the lips and mucous membranes.
Bleaching with peroxide
of hydrogen acts on the same principle as lightening the supra - pigment of hair is destroyed, as a result, they are discolored.
If you decide
to lighten hair
bleaching cream cream, mix it properly in a non-metallic bowl (carefully read instructions). Cream largely the supra and peroxide because the active component can simply mix (not extinct proportions). But cream can be an allergic reaction (due to its constituent components).
If you have dark hair (including on face), refrain from bleaching. The hairs will still look unnatural because it will be lighter skin tone.
Such hair can be removed with wax. You can find special wax strips for the face, which can remove excess hair quickly and almost painlessly.
Before application degrease the skin and after you remove the hairs brush the peach butter.
If you have sensitive skin, be careful - can start irritation.
For sensitive skin better suited to method of hair removal. The procedure of unwanted hairs on my face now it is possible to spend in many shops. But before you go make sure its reliability.
Advice 3: How to lighten hair with hydrogen peroxide
Lightening hair with hydrogen peroxide - rather cheap method, but very "angry". It was distributed at a time when the means of cosmetics and perfumes was considered a deficit. But currently this method has not lost its relevance.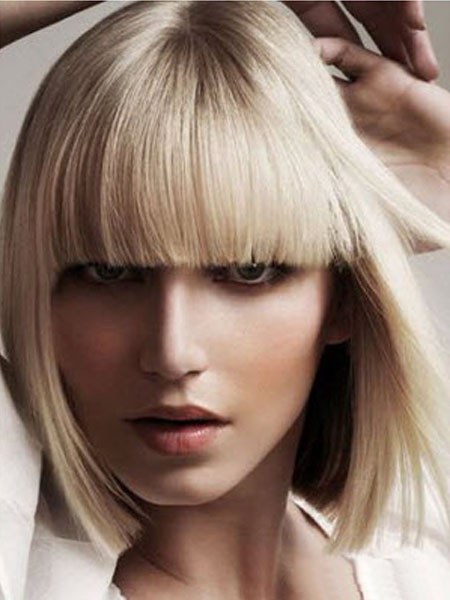 You will need
tablets peroxide;
- a rolling pin;
- a blank sheet of paper;
- enamel or glass container;
- teaspoon;
brush made of synthetic bristles;
- 2 capsules of ammonia.
Instruction
First of all we should define the concentration of
solution
a, which is necessary to lighten hair. The percentage of
peroxide
of hydrogen
in the ink of the mixture depends on the thickness of your hair, namely for thin hair needed 4-8% solution for hair of medium thickness is 6-12% for thick hair – 8-12%. Remember that the faster the hair absorb moisture, the lower the concentration of the solution is needed for their lightness, so it should be reduced by 2-3% from the recommended and for strong hair concentration on the contrary increase by 2-3%.
Now, take 4 tablets gidroperita, put them in a clean sheet of paper and fold it in half. Then, pressing with a rolling pin, crush the pills in the paper. Pour the obtained small crystals in an enamel or glass dish, but in any case not metal, because metal will cause unnecessary degradation of the composition. Add to this mix 4 ml of warm water (4/5 of a teaspoon). So you received 4 ml of a 30% solution of peroxide of hydrogen.
Now it is necessary to dilute the resulting solution with a certain amount of water. It is necessary to make a proportion:4 ml of 30%X ml – Y%, where Y is the concentration of the solution that you want to.From this it follows that X = Y% × 4 ml / 30%.For example, you treatments for hair of average thickness required 6% solution. The proportion in this case would be:4 ml of 30%X ml – 6% X = 6% ×4 ml / 30% = 0,8 ml. From this it follows that to obtain a 6% concentration, you need to add 30% solution of peroxide of hydrogen for another 0.8 ml of water.
Pour in a solution of peroxide of hydrogen only 2 ampoules of ammonia, as the excess of ammonia gives the hair a reddish hue.
Begin to apply the coloring mixture with a brush from synthetic bristles. If you discolor the hair on the head, the solution should begin to apply from the nape of the neck, evenly distributing on all length of hair, followed by keeping the mixture for 10-15 minutes, and if discolor on the body, 3-5 minutes. After this time, rinse the peroxide of hydrogen with warm water.
Useful advice
To avoid dripping the ink mixture for lightening hair with hydrogen peroxide and ammonia, it is recommended to add to the solution some liquid soap.

Before bleaching with hydrogen peroxide should not wash the hair. In this case, the natural layer of fat will protect the scalp and hair.
Advice 4: How to lighten hair with peroxide
Facial hair is one of women's issue that women are trying every way to get rid of. Treacherous
hair
Ki usually appear on the chin and above the lips. Razor and tweezers in this business not assistants. The first will only make the hairs thicker and more noticeable, and torture the second instrument will suffer not for every woman. The best tool is the hydrogen peroxide.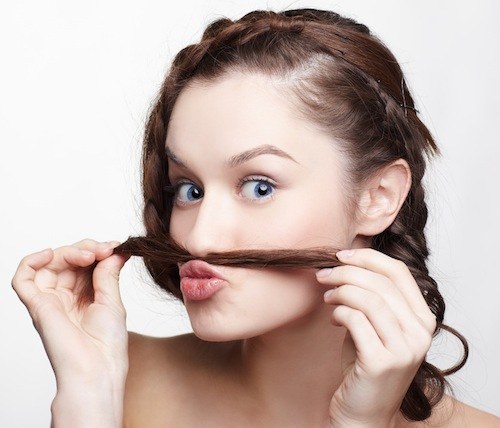 You will need
hydrogen peroxide 6%;
- ammonia;
- liquid soap;
- greasy cream;
- cotton swabs.
Instruction
Mix a teaspoon of hydrogen peroxide with five drops of ammonia. Both components can be easily found in almost any pharmacy. Add to the mix literally a drop of liquid soap. It will make the creamy part of why it will be convenient in application. Instead of liquid soap you can use shaving foam.
Apply to the skin, which is in the vicinity of the unwanted hair, any fatty cream. It will protect it from irritation. Before using the composition perestroika itself, and test for allergies. To do this, spread a mixture of your wrist and wait 10-15 minutes. If no reddening is not observed, you can safely use a lightening mixture.
Take a cotton swab and use it to apply the composition to the hair, you want to make invisible. After 15-20 minutes, rinse the lightening mixture with water at room temperature, to which you can add a few drops of lemon juice. If you feel intolerable pain, remove the part ahead of time.
After bleaching apply a nourishing cream. It will quickly soothe irritated skin. The procedure should be done every day to achieve the desired result. Keep in mind that the effect can only be seen after 3-4 sessions. Facial hair will be much thinner and weaker.
Note
Before clarification is going to an endocrinologist to determine the reasons for the appearance of unwanted hair. If they are a consequence of hormonal failure, it is more expedient to first conduct the treatment to eliminate internal problems.
Useful advice
If you have no desire or time to dig with the preparation of the mixture, can be used for bleaching hair on the face only hydrogen peroxide. For this part, just clean unwanted vegetation. Positive results will be seen within 5-10 days.
Advice 5: How to use hydrogen peroxide for disinfection
Hydrogen peroxide has strong antimicrobial properties and is recommended for use for disinfecting wounds, tools, different surfaces and disinfection of premises. For each of these purposes has a particular concentration of the drug.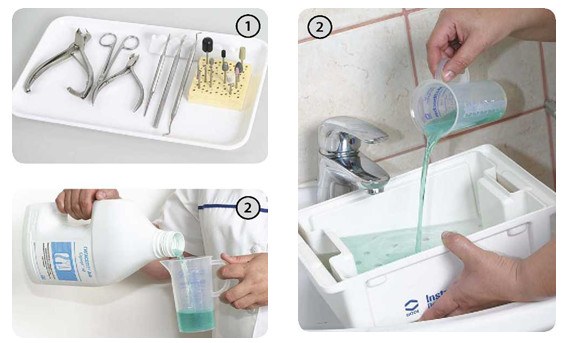 You will need
hydrogen peroxide;
- instruction No. 858-70 from 29.08.1970
Instruction
Hydrogen peroxide is a weak acid, this substance consists of water and hydrogen. Due to its high oxidizing properties, H2O2 is a strong bleaching and disinfecting agent. This is due to the fact that upon contact of hydrogen peroxide with any surface starts quick reaction, in which the released oxygen free radicals. They damage cells and tissues protective coating bacteria so that pathogens are killed.
Depending on what you need to process, H2O2 is used in different concentrations. For preparation of working disinfectant used concentrated 35% solution of perhydrol. There are official instructions on the use of H2O2, which defines the required proportions.
In most cases used 3-6% solution of hydrogen peroxide. The exposure time required for destruction of pathogens, may be 30 to 180 minutes. Allowed to wipe, spray, immerse, soak the objects of sanitation in the working solution.
With the help of hydrogen peroxide can disinfect sanitary-technical equipment, including metal, plastic, rubber, plastic and glass; sterilizing surgical instruments and medical diagnostic instruments; to bleach and disinfect linen.
You soak it in 3% hydrogen peroxide for 40 minutes, after disinfection, to wash and rinse with running water for at least 5 minutes. Surfaces in premises, furniture, surfaces of instruments and apparatus should be wiped with a cloth soaked with working solution.
For preparation of working solution, take an enamel bowl no chips, dial 500 ml of warm (50-55oC with) drinking water, add the required quantity of perhydrol ( in accordance with instruction No. 858-70 from 29.08.1970) and bring the volume to 1 liter.
For sterilization of surgical instruments in the working solution was added 1.4 g anti-corrosive agent sodium oleate and 10 g of detergent "LOTOS" or its analogues.
The flow rate of the drug when wiping 200 ml/1 sq. m.; together with a detergent 100 ml/1 sq. m.; under irrigation from gidroperita 300 ml/1 sq. m. At the expiry of the specified time the surface must be washed with water and ventilate the area.
Dilution of concentrated perhydrol is important to avoid its contact with skin or ingested, it can be deadly. In the preparation of working solutions should wear protective clothing, goggles, household rubber gloves and a respirator.
Note
In case of accidental poisoning the respiratory tract with hydrogen peroxide need to give warm alkaline drink (milk or water), rinse mouth and nasal passages with water and consult a doctor. After contact of the drug inside submit 10-15 crushed tablets of activated charcoal and urgently call an ambulance. Vomiting might not be called, not to add burns to mucous.
Useful advice
Working solutions for disinfection should be used once. The drug should be stored in a dark place in a labelled container with the lid tightly closed.