You will need
hydrogen peroxide 6%;
- ammonia;
- liquid soap;
- q-tip;
- lemon juice;
- baby cream.
Instruction
Conduct bleaching in a similar way to those who are not allergic to hydrogen peroxide or ammonia. To test this, squeeze the skin of the hands drop these components and wait 10-15 minutes. If the place is not red, not itchy, and you feel fine, then you can use this method of disguising unwanted hair.
Mix a solution of teaspoon of 6% hydrogen peroxide, 5 drops of ammonia and 1 drop of liquid soap or foam for shaving. Then a cotton swab, apply the product on antennae, trying not to touch the mucous membranes of the nose and lips. Leave it on for 15-20 minutes.
After this time, rinse the solution with water with a few drops of lemon juice. Due to the special properties lemon juice also helps to lighten hair.
Because of hydrogen peroxide on the skin may experience slight irritation, and she blushes. To resolve it, let it dry, and then be sure to apply a baby cream. He will remove the inflammation and make the skin more soft and hydrated.
Repeat this procedure daily for several days. After that, the hairs white, will become more delicate in structure and less noticeable.
There is another way. Soak a cotton ball in hydrogen peroxide and wipe them antennae for 5 minutes. Then carefully wash your face, spread the skin baby cream. This should be done 3-4 times a day for 3 days.
Clarification of antennae
hydrogen peroxide
is more suitable for white-skinned girls. In the dark face bleached hairs will be very noticeable. In addition, this method some may not produce the desired effect - it all depends on the pigment contained in the hair. In this case it is better to seek help from a professional cosmetologist.
Advice 2 : How to lighten mustache
A girl with perfect face complex because on the upper lip they have prominent antennae. In certain situations they give the charm, but all the rest - better to get rid of. For example, to lighten.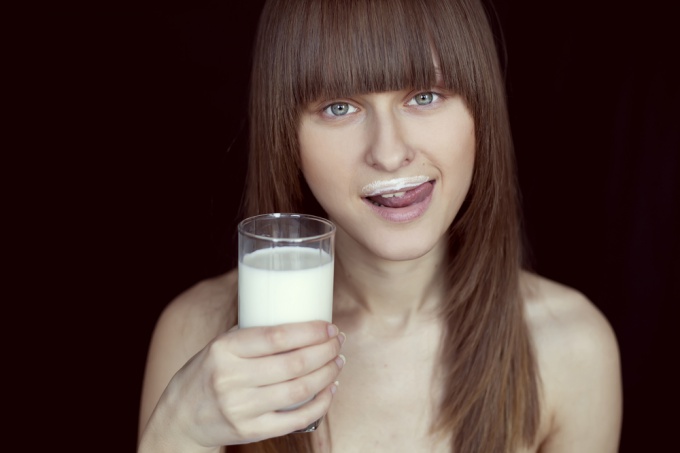 Instruction
Clarified whiskers on the upper lip or the supra (it is also used for the hair), or hydrogen peroxide, or special whitening cream.
To lighten the supra in a small non-metallic bowl, mix a little powder supra and oxidizer. After that apply the mixture to hair and leave on for a few minutes.
Make sure that the supra didn't get on the delicate skin of the lips and mucous membranes.
Bleaching with peroxide
of hydrogen acts on the same principle as lightening the supra - pigment of hair is destroyed, as a result, they are discolored.
If you decide
to lighten hair
bleaching cream cream, mix it properly in a non-metallic bowl (carefully read instructions). Cream largely the supra and peroxide because the active component can simply mix (not extinct proportions). But cream can be an allergic reaction (due to its constituent components).
If you have dark hair (including on face), refrain from bleaching. The hairs will still look unnatural because it will be lighter skin tone.
Such hair can be removed with wax. You can find special wax strips for the face, which can remove excess hair quickly and almost painlessly.
Before application degrease the skin and after you remove the hairs brush the peach butter.
If you have sensitive skin, be careful - can start irritation.
For sensitive skin better suited to method of hair removal. The procedure of unwanted hairs on my face now it is possible to spend in many shops. But before you go make sure its reliability.
Advice 3 : How to bleach hair above the upper lip
Facial hair adorns a woman, so the dark hairs have to do unobtrusively. Some prefer wax, some shave, others are satisfied with the discoloration of hair over the upper
lip
. To choose the way that suits you, you have to try several.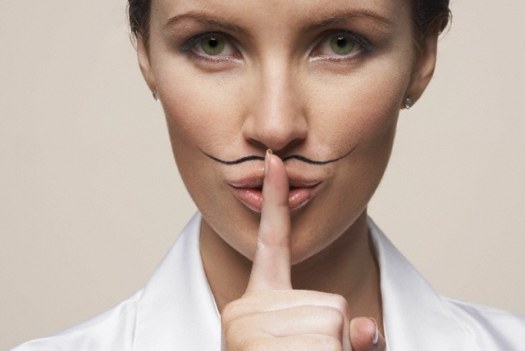 You will need
hydrogen peroxide;
- lighten cream;
- ammonia.
Instruction
Purchase in store special cream for bleaching facial hair. When applying, follow the instructions that invested in packaging facilities. The procedure is performed quickly and simply. You usually need to apply the cream on the problem areas and wash off after few minutes.
The most common means continues to be the hydrogen peroxide. To bleach the dark hairs on the upper lip, mix a teaspoon of bleach and five drops of ammonia. Add to the mix a little liquid soap or foam, so that the mixture became creamy. The mask is easy to apply on the problem areas.
Before you do this procedure the first time, put some of the mixture on the inside of the hands and leave on for 10-15 minutes. If a negative reaction is not followed, apply the product directly on the problem area. The skin that is close to the hair brush nourishing fat cream.
Cotton swab apply a lightener, wait 10 minutes, rinse with cool water. Oily or cream will help prevent skin irritation. If the end time of the procedure has not yet come, but you felt an intense burning, rinse the part before. Repeat the discoloration a few days after 3-4 sessions the hair on the upper lip will become much weaker and thinner.
If you lack time, you can use a more simple way. Wipe every day, the dark hairs above the lip of the usual hydrogen peroxide, it will give a positive result with the regular procedure.
Hair dye with a lightening effect will help to cope with your problem. Just remember to test every new product on skin sensitivity and allergic reaction.
When very thick, dark facial hair, you should consult a endocrinologist, because they can be a symptom of a serious illness. If health is all right, such a hair is best to remove.