You will need
- rubber Mat;
shampoo for cats;
- a toning shampoo for animals;
- 2-3 towels;
silent hair dryer;
powder for grooming.
Instruction
British cat should be washed not less often than 1 time in 3 months. Light colored animals are washed more often than dark. Do not use shampoos for humans, as the PH level in humans and cats are different - can hurt the skin and fur of an animal. Purchase special products based on marine algae and medicinal herbs.
Wash the cat in the sink or in a basin, but it is better to use the bathtub. In this case, you are more likely to protect themselves from bites and scratches. Be sure to put on the bottom of the tub rubber Mat, which the cat will be able to stay claws. In advance, turn on the shower. The pressure jet should be the average, temperature not above 40 degrees. Pour a small amount of water.
Gently lower the cat into the tub. Holding the shoulders, wet hair - first the back, then sides, tail, and hind legs, then stomach, chest and upper arms. Head to the cat wash is not necessary. Make sure that the water and shampoo got in her eyes and ears. Lather the coat in the same manner in which you have moistened. Do not apply a lot of shampoo, because it will be difficult to wash it off.
Wash the cat with a 2 times. The secondary wash use special toning shampoos for animals, suitable color for painting your pet. Hold it for 2-3 minutes and then rinse. Thoroughly rinse the hair of the animal, special cat rinse conditioner or a weak solution of vinegar.
Wrap the cat in a towel and drop it on the table. Wipe the animal. British cats have a very thick undercoat, so you may need not one, but 2 or 3 towels. The drying process can be accelerated with the help of noiseless Hairdryer, which must be enabled in advance. This will help your pet adapt more quickly. If the animal is badly frightened, and dry it with a Hairdryer is not available, use special powder for grooming. It will absorb the water and will make the coat silky. Leave the cat wet it is impossible - it can get cold. A few hours after bathing, treat the fur of an animal protein spray.
Note
However, sometimes you do need a cat to wash in case of emergency. For example: if the cat returned from a week of "loose", and one of his shabby or arrogant kind enough to wash the animal from hygienic or pedagogic considerations. How to wash the cat when it detects external parasites?
Useful advice
Than have to wash the cat. In any case, it is not recommended to wash your pet with shampoo intended for humans or ordinary soap. This is primarily due to the fact that cats and humans are completely different acid-alkaline balance of the skin, or simply PH. The cat should be washed at least two times. During the second wash you need to use a special shampoo or conditioner.
Advice 2 : How to care for your kitty-Briton
Kittens – cute and very good Pets. They do not like a long time to be alone, but play only when you want to do. Representatives of this breed are perfectly adapted to a city apartment. How to ensure a kitten proper care from an early age?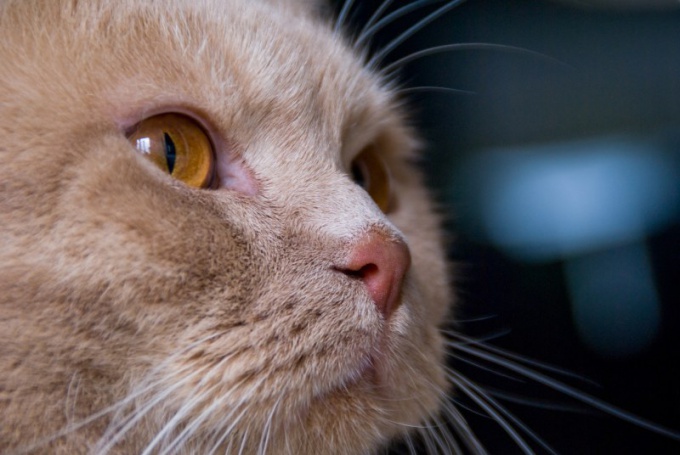 Instruction
Do not take the British
kitten
from the mother before 2-3 months from the moment of his birth. Be prepared for the fact that the kitten is restless treat "home". Most likely, when he gets to your house, then hammered for a few hours under the bed or in another place. Don't get him out of there by force, or better put near the tray, and a bowl of food and water.
British cats are very quickly gaining weight, so follow the diet of small pet. If from an early age, you
were fed
it finished feed for kittens, 4 weeks, start to feed homemade food. It contains 10% cream, mixed with boiled egg yolk, soft cheese, small pieces of beef or white meat chicken. Do not give your pet raw pork, and milk is better to substitute low-fat sour cream or fermented baked milk. In the troughs should always be clean water.
Kittens of this breed often accumulate secretions in the corners of the eyes, which should be removed. To do this, buy cotton buds and a special solution, which is sold in the pet store. Instead you can use warm boiled water. Soaked wand clean the corners of the eyes, nose and ears as needed. To clean ears, use a cotton swab lubricated with vaseline or liquid paraffin (no deeper than 1 cm). Don't forget to show the kitten to a veterinarian for disease prevention.
British cats are Shorthair, so they often bathe them not sure. But learn to swim from early age. Wait a few weeks until the kitten is settled in the new house. Then enter in the bath with warm water (37 degrees) and lightly moisten the fur. If the kitten runs away, do not bathe him forcibly. From time to time to moisten his hair, and then bathe completely. In any case it is impossible to wet the ears and eyes of the kitten. Remember that for people and cats there are different shampoos.
Visivite kitten with a wire brush 1-2 times a month. The same time trim its nails. To do this, buy a special scissors – nail clipper. Do not expect that the kitten will enjoy this procedure, so before you start, sit the baby on his lap and reassure him, stroking. Then hold each foot, and press lightly on the pad and cut no more than 2-3 mm claw. So the cat has sharpened claws on the new sofa, buy him a scratching post.
Advice 3 : How to wash a kitten
British
cats are very clean, however, and they need regular washing. To teach
a kitten
to bathing you need a "youthful claws" that at a later age regular washing procedure turned into a painful ordeal for the owner and the animal.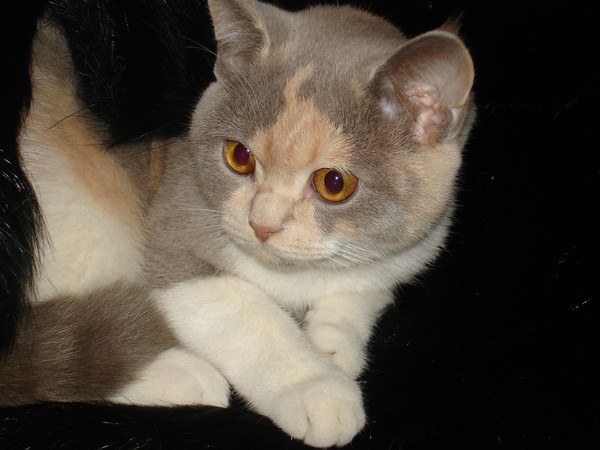 You will need
- sink or other convenient container for bathing;
- special shampoo;
- rubber Mat;
- sponge;
- rubber brush;
- a large towel;
paper towels;
- silent Hairdryer.
Instruction
Bathing kittens starting at two months of age. The first time wash your pet 2-3 weeks after its appearance in your home, even if it's not too dirty. During this time the baby has time to get used to and adapt in a new place, and the first swim will be a measure not only hygienic but also educational. If all goes well, in the future, your pet will not fall into a state of panic when washing and you'll avoid scratches and bites. Bathe British kitten should be not earlier than 4 hours after feeding.
Wash small kitten much easier than an adult animal. You can use any convenient container. But it is best to bathe baby in the sink. Lay on the bottom of a rubber Mat or a towel. Adjust the water temperature - it should not exceed 38-40 degrees. Fill the container with approximately 10 cm.
Do not make sudden movements. Talk with the animals calm, measured voice. Slowly lower it into the water with all four paws simultaneously. Keep muzzle from himself. One hand put on the shoulder, another wet coat.
Do not use funds for people they can harm the skin and fur baby. Get a special shampoo based on sea algae and medicinal herbs. Be careful when washing, water does not get in the kitten's eyes and ears. To avoid irritation before bathing instil eye drops.
Pre-dilute shampoo with water in a ratio of 1:1. Apply it on the fur of a kitten. Lather well by hand. Comb out the wool is soft rubber brush. Head wash is not necessary. Muzzle just wipe with a soapy sponge.
Wash the kitten should be 2 times. Then, very carefully, at least 3 times, rinse the hair of the animal. Wrap it in a large towel. Rinse thoroughly. Blot hair with paper towels - they are very well absorb the water. Dry with a Hairdryer or send "process to continue" to the battery on the pre-spread a dry towel. To leave the baby wet-not – cats can easily catch cold.