You will need
- free video editor VirtualDub;
- raster graphics editor supporting pasting images from clipboard.
Instruction
Open the file or framefrom where you need to cut in VirtualDub. Use the accelerator Ctrl+O or File and "Open video file..." from the main menu. Navigate to the directory with the file in the dialog that appears. Select it and click "Open".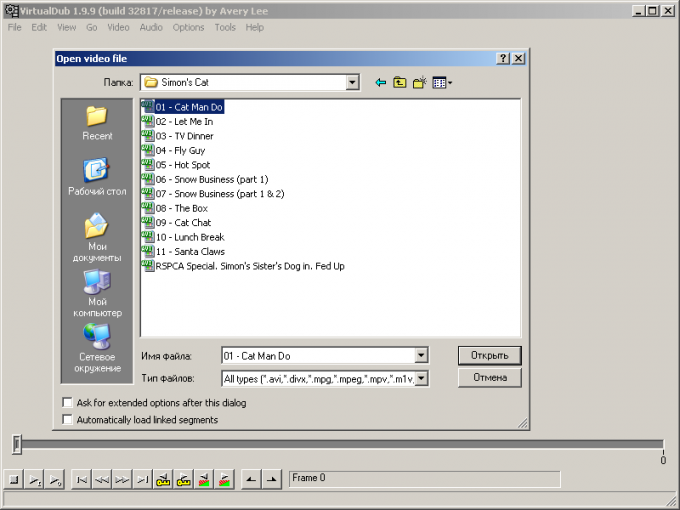 Change directory to the desired frame or the beginning of the sequence frames. To quickly change the position of the view, use the slider located at the bottom of the dashboard. For accurate adjustment of position, use the cursor keys or the items section, Go to the main menu.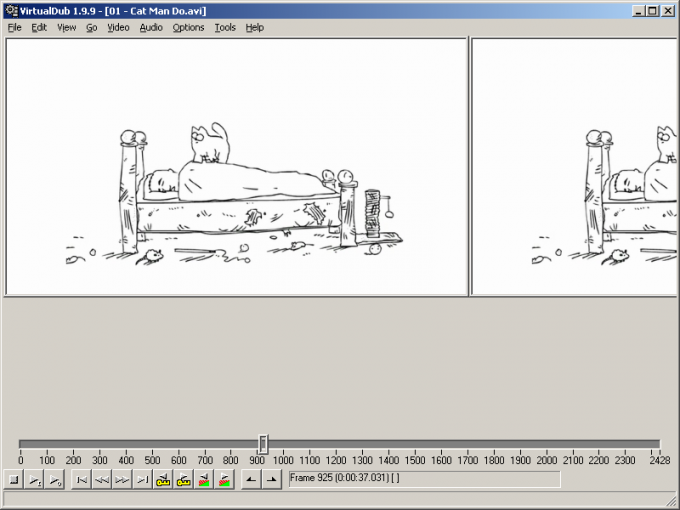 Set the start marker of the selection. Click Set selection start Edit section of the main menu or press Home on the keyboard.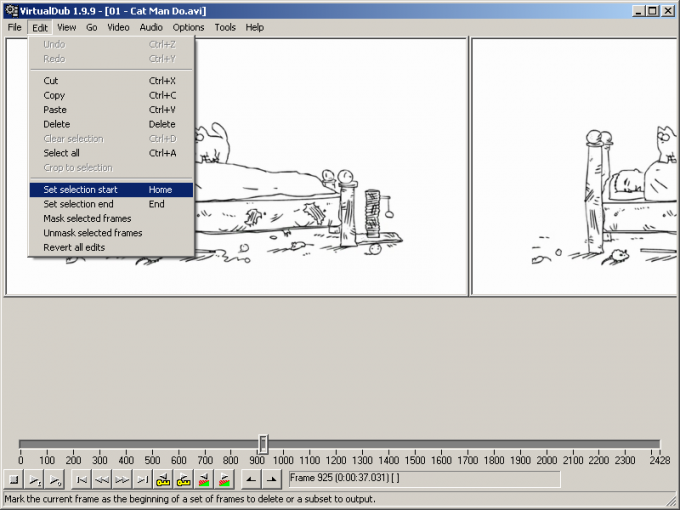 Define a selection range. Go to the frame, following after those that need to be cut. Use the techniques described in the second step. If you need to cut only one frame, just once, press the cursor right.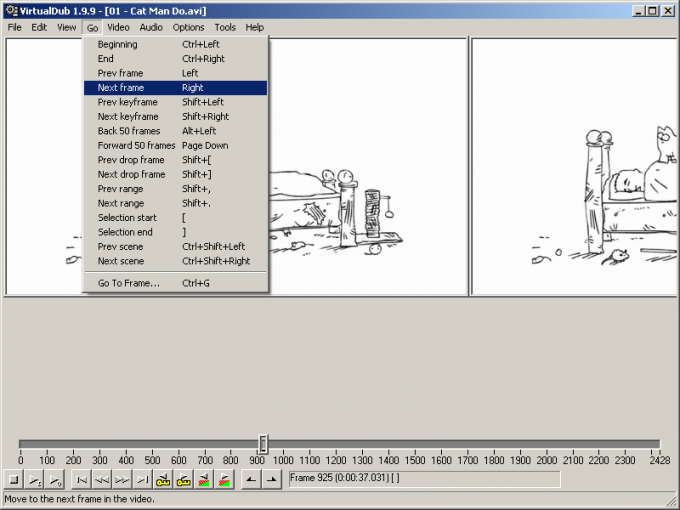 Set the marker of the end of the selection. Select Set selection end Edit section of the main menu or press End on the keyboard.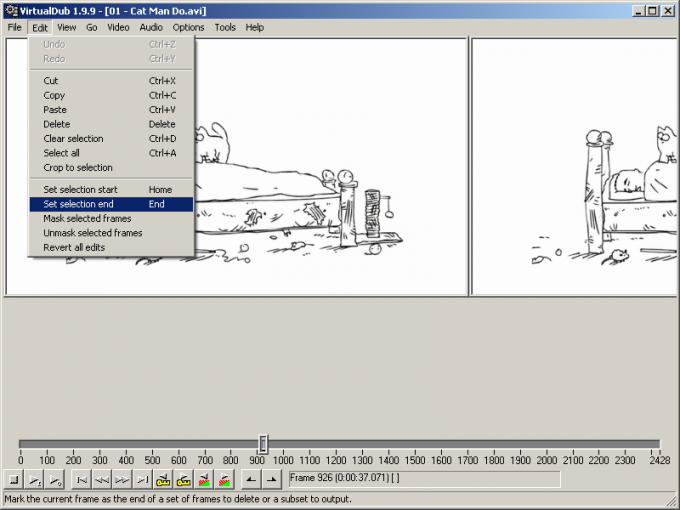 Open the export dialog sequence frames. In the main menu, select File, Export, and "Image sequence...".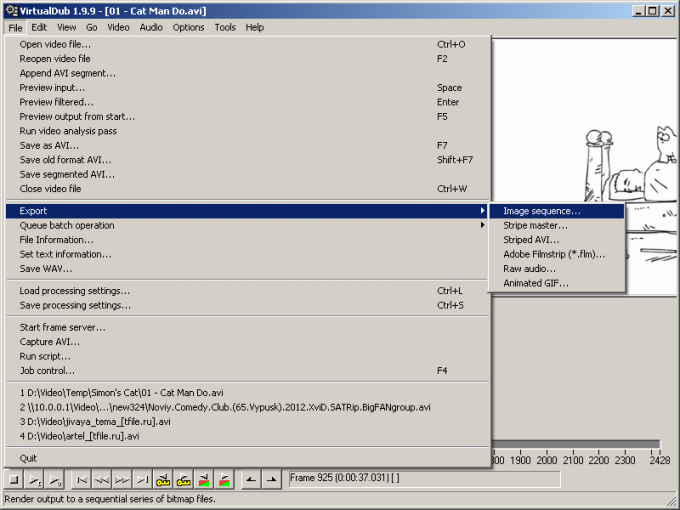 Cut the frames of the video into separate files. In the Image output filter dialog: filename format, click on the button next to Directory to hold and specify the target directory. The group controls Output format select the image format. Click the OK button and wait until the process is completed save the data. Cut the frameyou will be in the specified directory.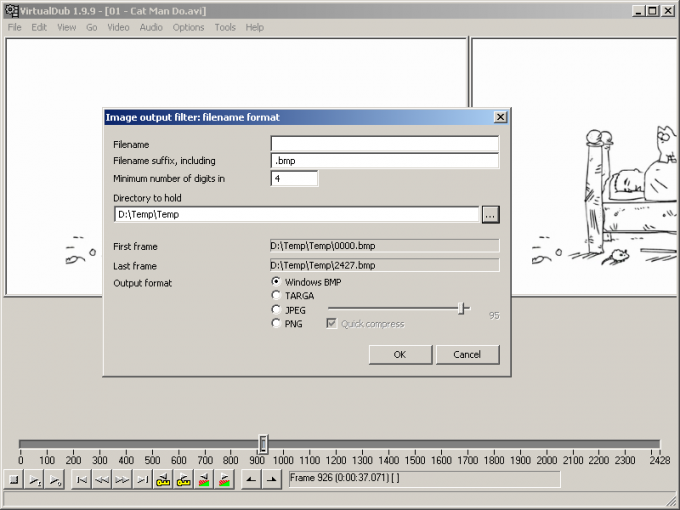 You can also cut from the video frame to the clipboard. To do this, make it current, as described in the second step, and then click Video, Copy source frame to clipboard from the main menu.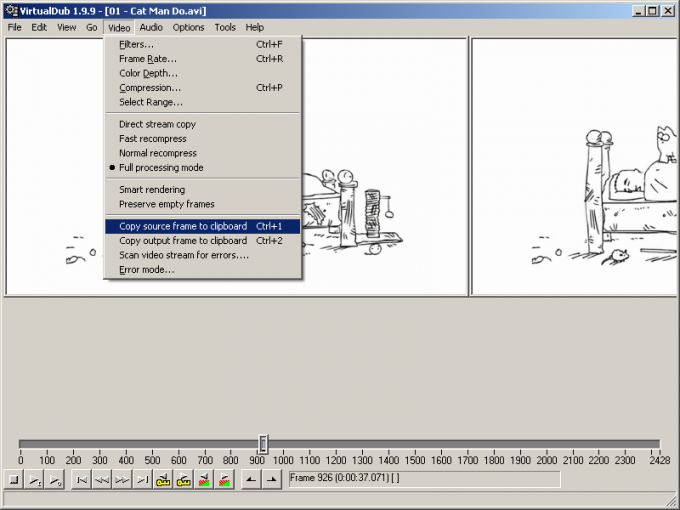 Launch any graphic editor, create a new document and insert the image from the clipboard. Then save the frame to file.