You will need
- mineral water "Essentuki";
- measuring Cup.
Instruction
Open the bottle of mineral water and leave it open at night to release carbon dioxide. Genuine spring water, bottled using modern equipment for improved technology, not inferior to the natural content of mineral salts and chemical compounds. In addition to carbon dioxide, which prevents the development of microorganisms, the water is treated with a solution of silver, which allows it to be stored indefinitely without loss of medicinal properties.
In the morning pour out of the bottle 1/2 Cup of mineral water and heat it in the glass water bath, not above body temperature. Heated to a higher temperature is impossible, as an effective water "Essentuki" on the organs of digestion taking place in this temperature regime. If overheated - dilute with water from the bottle to the desired temperature.
Heated drink mineral water slowly, in small SIPS for 1-1,5 hour before meals 3-4 times a day. Time and number of doses prescribed by a doctor. The duration of treatment of mineral water "Essentuki" is usually 24 - 30 days. During this time, normalizes work of all systems of the body are inflammation in the stomach, normal liver function, improves the metabolism. Re-treatment is carried out after 3-4 months by the doctor.
Note
Mineral water "Essentuki №17" contains 13 g of mineral salts and chemical elements in 1 litre, is the most famous medicinal mineral water. "Essentuki number 4", which has a salinity of 9 g per liter, and "Essentuki - New" refers to curative-table waters.
Useful advice
Buy mineral water "Essentuki" only in glass bottles, always check the place of manufacture, it should be bottled in Essentuki.

Because mineral water "Essentuki" is on sale under several rooms, take the one that is prescribed by a doctor.

Do not quench your thirst with mineral water, use drinking water.
Advice 2: The famous mineral water "Perrier"
Mineral water "Perrier" is not just a drink but a symbol of good taste and elegance, the attribute of a successful person who cares about their health. This water not only has healing properties but also has its own history.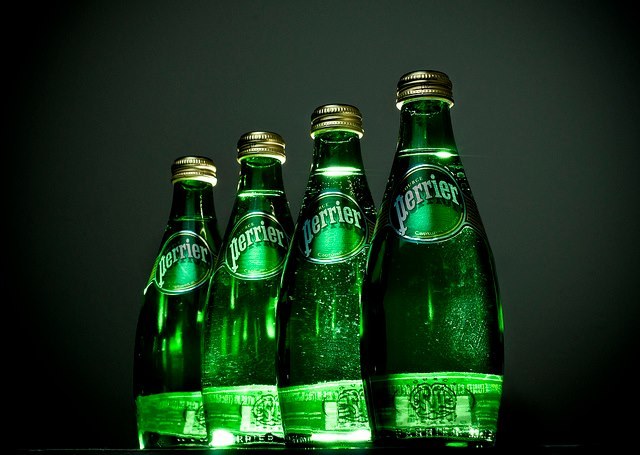 Drinking water Perrirer": the history of the brand


Natural source, which produces Perrier, was discovered in the village Vergeze in the South of France. There was this healing key even in prehistoric times thanks to the mixture of rainwater and volcanic gas that made its way through mountain formations and out in a swirling geyser. An amazing source of became known by local residents Les Bouillens, meaning "boiling water".


In 1863 the Emperor Napoleon III issued a decree, which recognized for it, the official title of healing key. And in 1898 the source Les Bouillens bought doctor Louis Perrier. He conducted the first medical study of water, which affected its popularity among the General public. But to establish the business of manufacturing and selling this unique drink Perrier did not succeed, and soon he sold the source of the English Lord John Harmsworth, who was much more successful traders.


He founded his new brand, naming the former owner, came up with the very unusual shape of the bottle resembling a drop of water, which to this day is the hallmark of Perrier. Thanks to the efforts of Harmsworth this mineral water became known not only in Europe but also in the British colonies.


In 1908 at the international exhibition in London water under the brand "Perrier" was awarded the Grand Prix for the first time, marked her international recognition. But after the Second world war, sales plummeted and the company Harmsworth began to suffer losses. In 1947 she was saved from ruin stockbroker Gustave Leven, who managed to modernize production and even to start water delivery in USA, allowing the company's business went smoothly and sales have increased.


In 1992, the brand "Perrier" has moved to the world famous company "Nestle", continuing its successful development. Now this water is consumed in 150 countries. Also, the brand "Perrier" is very famous among the tennis lovers. After all, those sold under the name water is the official drink of the tournament "Roland Garros".



Useful than water "Perrier"


Mineral water "Perrier" is positioned in the beverage market as a healthy replacement for sweet soda's and cocktails. Its special taste is required exceptional force of bubbles of volcanic gas, and very low sodium content. In addition, the "Perrier" has a natural purity of this spring water is very refreshing and has a unique composition of mineral salts that are beneficial for digestion.