Instruction
See the Section of interests of Georgia at Embassy of Switzerland, located to the address: Moscow, Small Rzhevsky pereulok, 6, search man. What you will need for this documents, you can check by calling in advance by phone: (495) 690-46-57, (495) 691-21-36.
Contact the representatives of the all-Russian public movement "In the name of Georgia", representing the interests of the Georgian Diaspora in Russia and abroad. It is possible that you will be able to help. Address: Moscow, ul. Kuznetsky most 4/3, building 1. Phone/Fax: (495) 692-26-30. Email address: forgeorgia@list.ru.
Apply wanted man in Georgia to "Wait for me" (via website http://gruzia.spr.ru/zhdi-menya.php). Read and with the existing ads. It is possible that you, too, are searching for relatives or friends of Georgia.
Go to the forums of Russian-speaking Georgian sites such as http://www.sololaki.ru, http://www.nukri.org. Place your ad on the search of a person, check out the existing ones. Useful you will be and forums "Batumi gazebo" (http://batumionline.net/forums), where there is a special section devoted to the search of a person not only in Ajara, but throughout Georgia. First check with very strict rules partition and only after that register.
Visit the website http://www.kavkazweb.net on cat accumulate information from all Russian-speaking sites of the Caucasus. Go to the forum and place an ad under the heading "Looking for man". Look at the ads.
If you know about, may work where this person is, please contact us at http://www.yell.ge ("Yellow pages Georgia"), select category, find list of companies in which he could work, call on these phones.
Polite a request to the project "Georgian genealogy". To contact you can see http://www.1archive-online.com/partners/georgia-genealogy.htm. Please note that the services of archivists pay.
Don't forget about social networks such as www.odnoklassniki.ru, www.vkontakte.ru, www.facebook.com and others. Sign up and try to first find the person through search. If you failed to communicate with his countrymen. That's probably what you'll be able to obtain the information you need.
Advice 2: Travel from Georgia to Russia
In the absence of diplomatic relations between Georgia and
Russia
legally cross the border to those who live on the Georgian side, with the mediation of other countries.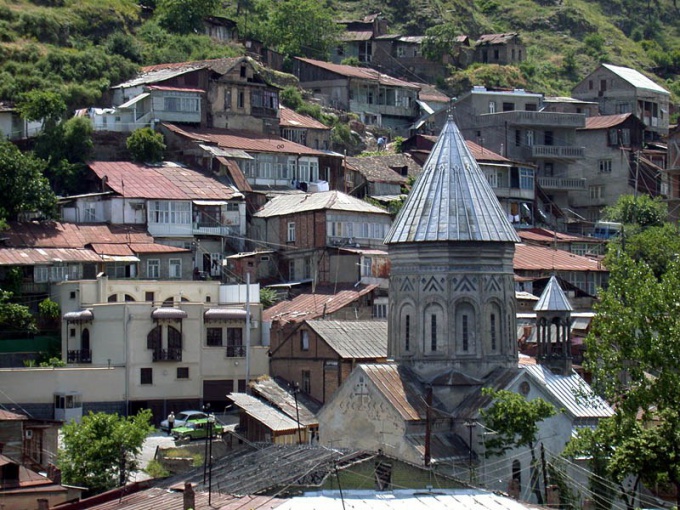 Instruction
See the Section of Russian interests at the Swiss Embassy (Tbilisi, Prospekt I. Chavchavadze str., 51, phone numbers: 8-10-(99532) 91-24-06, 91-26-45) to find out copies of any documents you should send to your relatives living in Russia. in order to be able to send you an invitation.
Make copies of documents. This is usually:

- passport;
- certificate confirming family relations (can be available as you and the inviting party);
- information about your income;
- passports and birth certificates of other members of your family (if they wish to come along).

If you need any additional documents (for example, in order to ensure your timely return to Georgia), be sure to find out about it immediately.
Contact your notary to ensure that he assured them. Give them translators from Georgian to Russian, and then again take to the notary to collate documents and copies of them, and then assured translation.
Imagine them again in the Partition of interests of the Russian Federation for apostille. Mail them by regular mail or courier services. If possible, send them to relatives via e-mail (it may happen that you will need an original apostille, not the scan).
Receive from relatives an invitation and letter of guarantee. Referring again to the Section of Russian interests at the Swiss Embassy and apply for a visitor visa (or more, in accordance with the number of invited persons). By this time everyone should be issued a passport, which will need to pass in the Partition of interests of the Russian Federation.
Be prepared for the fact that you may refuse. But if everything is in order, within a week after treatment you will get a visa valid only for 30 days. So all the issues with travel you will need to decide in advance. You have several options of travel, despite all the difficulties:

- by car through the checkpoint "Upper Lars";
- by plane (flight to Moscow at any time can be canceled, but air traffic is partially restored);
fly through Ukraine, Latvia, Azerbaijan;
- by train via Armenia or Azerbaijan;
- "Comet" from Batumi to Sochi, or the ferry from Batumi to Ilyichevsk (Ukraine) and Burgas (Bulgaria), and then any transport to the city Russia.