Modern users need the separation of official and personal information. Can contribute to various reasons: virus attack, confidential or proprietary information that should not be in the public domain for obvious reasons. With this purpose, the removable storage media. Which one is better: USB flash drive or external hard drive?



The pros and cons of portable devices



In the question that it is better to choose to work with the information, you should start from its importance, speed of access and claims to the carrier. From flash drives and external hard disk has its predominant features and complexity, they should pay attention.



Advantages of external hard drive



1. Comfortable and durable.
2. Puts a lot of files, there is no need to use several flash drives.
3. The possibility of exploitation drive unlimited, unlike the stick, the expiration date which expires after the 10 th record.



The disadvantages of the device are as follows: the requirement for additional port for power, is costly for the device on a 250 GB need to give up to three thousand rubles, the low resistance to temperature changes.


External hard drive is available in two types: standard 3.5 inch miniature 2.5 inches. The first of them plays the role of increasing the memory on the laptop or computer. It has a great weight, and requires additional power. The second has a smaller weight and size of the memory, but it has anti-shock properties.



Characteristic of the stick



1. Low price of the device. For example, a device with a storage capacity of 16 GB will cost 800 rubles.
2. Easy to use, takes up little space, are practical in office work, for pupils and students.
3. Has high-speed read or write.
4. Low absorption of power, which is very important if the laptop is not connected to the network.
5. A large selection of shapes and colors flash cards.


Of the minuses, we should highlight the lack of a USB port in some gadgets, as well as the impossibility of reproducing information if the flash drive is "broken."


Answering the question of which device is preferable: an external hard drive or flash drive, I must say that it is better to have on your desktop and then, and more. Although the confrontation between the two devices will continue for a long time.


Information is measured in huge volumes, places to store it are sorely lacking. Need a compact media that provide large amount. It is clear that only external hard drive meets these requirements.
Advice 2: How to install windows on external hard drive
Sometimes the user is useful to have an information carrier containing a working and configured copy of Windows. Such media can be run in any computer and settings and documents will always have you with me. However, installing Windows on an external hard drive or USB flash drive has several nuances.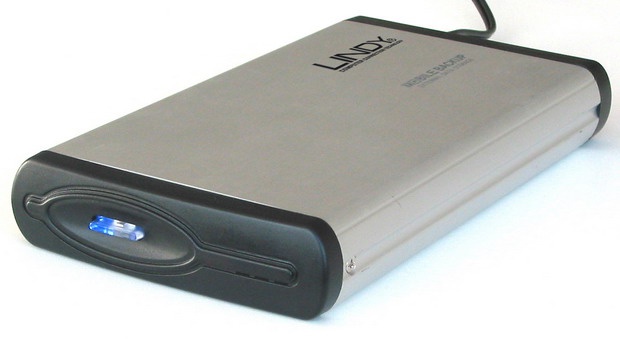 Instruction
Download and install the PE Builder program that allows you to create and install a compact version of the operating system on a flash drive or external hard drive.
Define the set of plug-ins you wish to see on your portable version of the operating system. The plugins are in the directory of the plugin installation directory of PE Builder.
Run the program PE Builder. Enter in the field "source" the path to the installation disk on your Windows XP.
With the button "Plugins" select the plugins you wish to install and add a new button "add".
Click "Build" and wait for the process.
Execute the file peinst.cmd located in the subdirectory pluginpeinst installation directory of PE Builder.
Click "1" and enter the path that contains a prepared version of Windows, collected in paragraph 5.
Click "2" and specify the path to your external hard disk or flash drive.
To complete the installation to your specified carrier, first press "5" then "1".
Now you can use your portable storage device on any computer.
Advice 3: How to choose a USB flash drive
Buying a stick, just like any other electronic device, requires a serious approach, because if you buy the first stick, then it is possible that you would have to go to the store.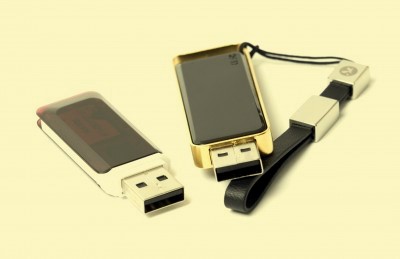 Instruction
Choosing a flash drive, first of all, you should know that USB Flash drives are not only memory but also data transfer rate, physical size, ability to protect data or materials and can be as a simple office means of storing and transferring data a stylish image device.
If you are looking for a flash driveto be able to transfer files and folders of small size from one computer to another, you can choose any model with memory of 2 Gb – it will be enough for these purposes.
If you have to copy to a USB flash drive large amounts of information, music or films, then you should pay attention to models of flash drives with capacity from 8, 16 or 32 Gb. The cost of flash drives with a capacity of 64, 128 and 256 Gb is too high and in this price category it is better to look for compact external hard drives.
Choosing a flash drive with a storage capacity of 4 Gb, be sure to pay attention to data transfer speed – if the speed is less than 30 MB/s, you risk to lose the data up too much time.
If you care about privacy information stored on the flash drive is of paramount importance to you, choose a model that offers preset programs to protect data with a password.
If you are looking for a stylish accessory that combines the portability of data, look at the models in metal cases finished in leather or wood. This flash drive will always attract attention and will say a lot about its owner.
Do not forget about the physical size of the drive are quite bulky and can occupy a lot of space in your pocket or purse, and close to his body the adjacent USB port in the computer. If size matters, then pay attention to the models of flash drives, the dimensions of which in length does not exceed one and a half inches.
Advice 4: How to connect external hard drive to laptop
Lately the range of computer products that you can find a variety of different media: optical
discand
hard drive, memory cards and external hard
drives
. The latter, though not as petite as memory cards or memory sticks, are the most advantageous purchase terms of price/volume. To connect external hard drive to
your laptop
or computer a snap.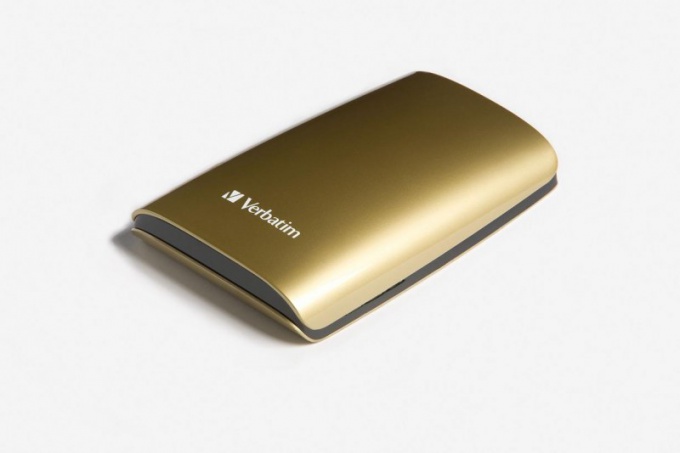 Instruction
Open the package external hard drive and remove the carrier. Locate the device's user manual, and a cable connecting the hard drive to the computer. If you bought a hard drive form factor 3.5" in the package, except specified, will be based on a power adapter.
Connect the power adapter to the hard drive, if it requires additional electricity supply — usually have hard drives form factor of 3.5". Plug the power adapter into an electrical outlet and the cable to the laptop 's USB port. You can use any USB port of laptop which you are comfortable.
Wait until the laptop will detect an external drive. Usually, the operating system beeps when you insert any media. If you have an active autorun from the media, you will see a selection box. If not, then after installing the drivers (which happens automatically) the contents of the hard drive will be available to you via any file Manager.
Do not plug in untested media to the computer without an antivirus program. Modern viruses use the autorun for the device to copy itself to the operating system. When you first start removable media contained therein viruses are automatically started and integrated into the registry of the computer, so, do not disable the antivirus software.