Beer is a drink specific and capricious in every way. If we talk about the shelf life of draft beer, we can safely say that this drink cannot be kept long. The approximate shelf life of draft beer will be a maximum of three days, but no more.
Quality beer brewed when using special technologies, allowing to preserve the delicate taste of hops.
"Live" beer never passes the pasteurization process, immediately after brewing this beer gets straight to kego.
Kega
Better storage container of beer than the keg, perhaps, be found. The keg is a metal container (often in a barrel), which is used for storage of alcoholic beverages as well as carbonated and non-alcoholic substances. The kegs are different sizes, from 20 to 50 liters.
Perhaps the main advantage of such containers is that beer in the packaging preserves all its taste, moreover, ensures complete safety during transportation. Kega will protect whimsical drink from light and oxygen exposure, only it can maintain the freshness of beer more than 2 weeks.
How to choose and keep the beer
With the retail purchase of beer, be sure to ask sellers what time of bottling. It is important to know, because draft beer is transported in special kegs, and if this kegu not spill within two or three days, the beer will deteriorate and will have an unpleasant smell, and the taste lose its inherent sparkling.
Buy draught beer in a transparent container, in this case note the presence of typical precipitation in the drink. If the bottom of the containers deposited cereal, most likely the drink has been tampered with.
If you bought a beer in a plastic bottle, you should put the drink in the refrigerator: the plastic tends to warm up quickly in the sun, and because the drink itself will heat up, lose some of their taste properties. When heated, it reduces the shelf life of beer.
Beer is best kept at a temperature not lower than 0oC but not higher than 12 ° C of heat in the room where no sunlight penetrates.
Beer is very popular along with the bottle. But beer in glass bottles is kept much longer and plus has a lot of special additives that increase the shelf life. How many chemical elements added to the drink determines the brand of beer: less is more. That is why draft beer is better because it is "alive", which contains all the useful components and connections, and therefore its shelf life is limited to just a few days.
Advice 2: How to open the sale of beer by the glass
Currently, people who are beer connoisseurs prefer to buy beer by the glass. This business is very profitable, but with its creation, the owner may face various problems.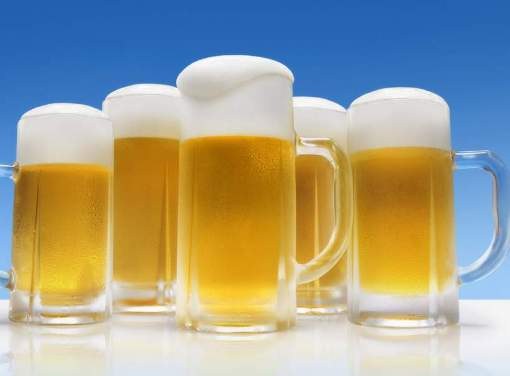 Before to arrange the sale of beer by the glass, we first estimate their strength, after all, to engage in sale of alcoholic beverages is not easy. You will need not only register with the tax Inspectorate, but the license for the right to carry out this activity.

Register the company at tax inspection. If you plan on working with legal entities, will issue the PI. Select the tax system. In your case it is better to opt for the simplified system, as you free yourself from paying several taxes (income tax, VAT, etc.) and will work on a more loyal to the system of Deposit accounts.

Get a license for the retail sale of alcoholic beverages. Purchase a cash register and register it in tax inspection.

To open a shop of draft beer, find a room. When choosing a shopping area keep in mind all the requirements of the fire inspection and sanitary and epidemiological stations, for example, your store should be an emergency exit. Get permission from the above-mentioned inspections. Think about the location of the outlet, it is better to focus on those areas that are near the sleeping area.

Purchase equipment for the shop. If you have some financial difficulties, unable to find a supplier that will supply you with all the devices and devices for doing this type of business. If you want to buy it yourself, you'll need about 200-300 thousand rubles (this includes the cost of beer taps, counters, fridge).

Find the suppliers. Necessarily agree with them all the time of delivery, the possibility of a return of products, method of delivery, etc. Make a list of all the Beers that you want to implement. Note that the prices should be different, i.e. for different categories of customers. Start advertising, because your potential customers will know about you! You need to contact your advertising Agency, because there are professionals.

Remember that when engaged in such activity you will encounter a number of problems. As the drink is "alive", it has a low shelf life. So some beer will have to just pour. In any case, do not try to implement the sour drink, otherwise you will spoil your reputation.