Beer is a drink specific and capricious in every way. If we talk about the shelf life of draft beer, we can safely say that this drink cannot be kept long. The approximate shelf life of draft beer will be a maximum of three days, but no more.
Quality beer brewed when using special technologies, allowing to preserve the delicate taste of hops.
"Live" beer never passes the pasteurization process, immediately after brewing this beer gets straight to kego.
Kega
Better storage container of beer than the keg, perhaps, be found. The keg is a metal container (often in a barrel), which is used for storage of alcoholic beverages as well as carbonated and non-alcoholic substances. The kegs are different sizes, from 20 to 50 liters.
Perhaps the main advantage of such containers is that beer in the packaging preserves all its taste, moreover, ensures complete safety during transportation. Kega will protect whimsical drink from light and oxygen exposure, only it can maintain the freshness of beer more than 2 weeks.
How to choose and keep the beer
With the retail purchase of beer, be sure to ask sellers what time of bottling. It is important to know, because draft beer is transported in special kegs, and if this kegu not spill within two or three days, the beer will deteriorate and will have an unpleasant smell, and the taste lose its inherent sparkling.
Buy draught beer in a transparent container, in this case note the presence of typical precipitation in the drink. If the bottom of the containers deposited cereal, most likely the drink has been tampered with.
If you bought a beer in a plastic bottle, you should put the drink in the refrigerator: the plastic tends to warm up quickly in the sun, and because the drink itself will heat up, lose some of their taste properties. When heated, it reduces the shelf life of beer.
Beer is best kept at a temperature not lower than 0oC but not higher than 12 ° C of heat in the room where no sunlight penetrates.
Beer is very popular along with the bottle. But beer in glass bottles is kept much longer and plus has a lot of special additives that increase the shelf life. How many chemical elements added to the drink determines the brand of beer: less is more. That is why draft beer is better because it is "alive", which contains all the useful components and connections, and therefore its shelf life is limited to just a few days.
Advice 2: How to open a shop of draft beer
In the crisis years (2008-2009) in Russia began to open
shops
of draft
beer
. Time has proven that this business is very profitable, because beer is popular among most citizens. Decided to start a business can show
creativity
and to organize, for example, a beer boutique or shop and beer bar at the same time. Costs to start such a business is small enough.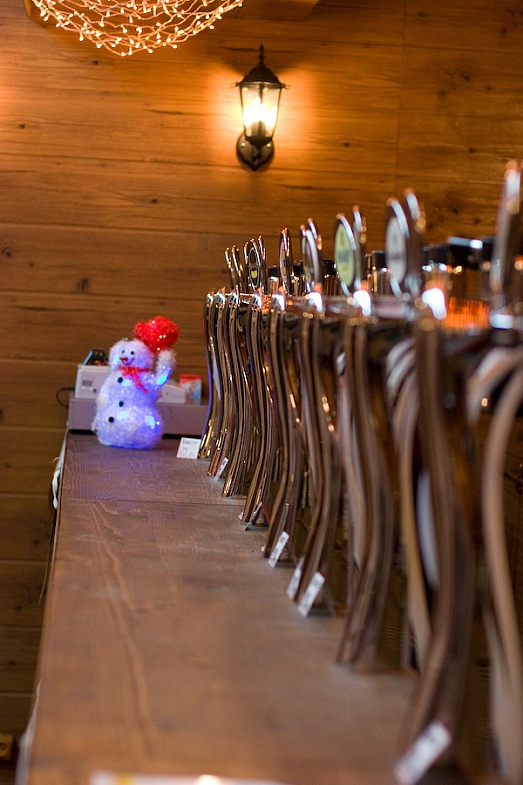 Instruction
To open a shop draught beer is better in the spring and summer because warm season beer is particularly popular. The place to shop will depend on its specificity: if it's a regular store "for all", it is better to open it in a normal residential area, close to major retail outlets. If it's luxury store, then place him in expensive residential areas. It is important that the store was located in a residential area, since beer bought for home consumption, if the client will want to drink beer at the table, he will probably just go to the bar.
A key role in the organization of the store draught beer plays his equipment. The easiest option is to negotiate with one supplier of a certain brand of beer. It will provide you with the equipment. However, this is a good option only at first because then you will need to extend the range.
The process of opening a store draught beer little different from the process of opening any store: you need to register (LLC or SP), rent a room at a "brisk" place, suppliers, equipment and personnel. Advertising, as practice shows, beer stores need minimal since customers appear immediately. It is important not to splurge on bright sign, stimulating the desire to relax with a beer. Complexity is the necessity of obtaining a permit for the retail sale of beer at the municipal office. To collect all necessary documents for this and walking through the resort it is better to hire the law firm because it takes a fairly large amount of time.
If you do decide to obtain a permit for the retail sale independently, then you will need the following documents:- Constituent documents of the legal person or the registration documents of the individual entrepreneur;
- For legal entities - extract from the Unified State Register of Legal Entities (EGRUL);
Codes Of Rosstat;
- Documents on the list and the volume of sold goods.
- Documents related to the transportation of goods;
- The document on right to use premises;
- Medical book;
- Receipt of payment of the registration fee.
Advice 3: What is the best beer
Beer is drunk in many countries around the world for many millennia. This is a fairly ancient beverage, which was known in Ancient Egypt as well as Babylon, China. Beer drinking people of different ages and nationalities. And sometimes it's hard to understand what beer is better, as it is often difficult to choose the right option.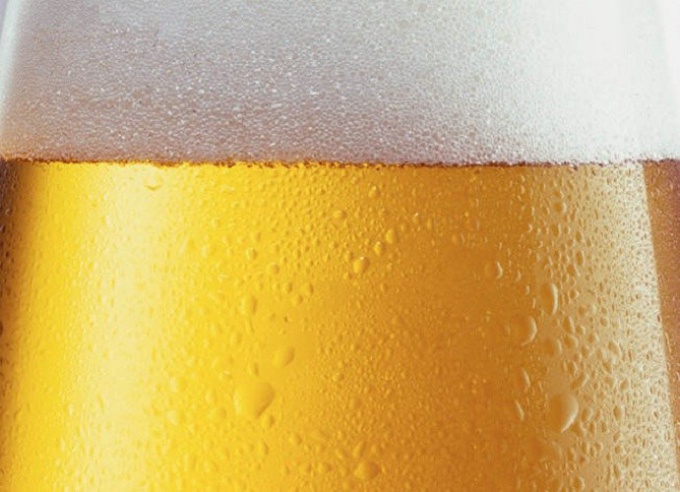 Dark or light beer?

As a rule, taste is a quite subjective concept. Varieties of light beer beverage very similar to each other, but the dark kin has a specific taste. This beer is bitter, with very different the technology of production. In addition, it's stronger than light. At the same time, trying different varieties, you can determine what kind of beer you taste.


Draught or bottled beer?

So, these two types differ primarily in delivery technologies to consumers. In the bottle or jar, the beer is stored for a long time due to different preservatives that alter the fermentation process, and bottling the product is bottled in the pins with the barrel. Accordingly, because of this, the shelf life decreases. It is worth saying that bottled or canned beer is much more harmful to the human body. But, anyway, beer lovers always say it is the taste of draft beer beverage. In addition, a narrow neck will not give the entire experience the beauty of the drink throughout its range. Another jar (bottle) are harmful bacteria that are in the process of eating stored in the body. And if you think about it, what kind of beer is best – bottled or draught, you should choose the last option. As it is always fresh and has a more lively taste than canned beer in the Bank.


Unfiltered or filtered beer?

This drink varies according to the amount of nutrients and the production method. For the manufacture of filtered beer manufacturer due to the filtering and pasteurization to stop the fermentation processes. Thus, unfiltered beer contains a lot of nutrients while at the same time, it is stored shorter period of time. It is important to remember that in cans (bottles) doesn't contain unfiltered beer. Usually a "live" drink you can order at the bar. It is also worth to look at the expiration date. After all, the real non-filtered beer is stored for several days.


What beer is the best: manufacturer

The quality of the beer drink is affected by the following: the manufacturer, country of supply and shelf life. Usually good beer in Germany and the Czech Republic, the historic homeland of the drink. Please note that imported beer is more expensive. Different varieties have different flavor characteristics. So, for example, Russian varieties of the drink have a distinctive smell and have an aftertaste of alcohol, and Chinese beer is soft and somewhat reminiscent of lemonade. In addition, a huge range allows you to buy beer is strong and weak, and also with different flavors. So now you have an idea of what beer to choose. With such a large selection of the drink people will be able to find something to your liking. It is worth Recalling that beer is harmful to human health, so they cannot be abused.
Advice 4: A beer is more harmful
Beer is one of the oldest weak alcoholic beverages, which was used in Ancient Egypt. Today beer is in great demand in most countries of the world, which leads to its production in large volumes. However, not all varieties of this drink are of high quality and good taste.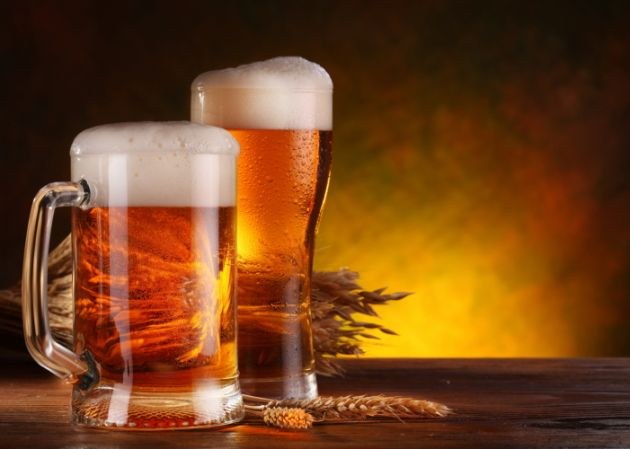 Live unfiltered and filtered beer
Quality beer is produced from natural malt, hops, special brewer's yeast and water. Moreover, water is a self-respecting brewers typically use from artesian wells. Brewing is a multistep process, which may last from 1.5 to 3 hours. But the result is a delicious, lively drink with a little hazy color for the remainder of brewer's yeast.
The value of this beverage is that it has a fresh taste and contains nutrients. However, it is stored very long – after only a couple hours of beer starts to change its taste. And in a sealed condition, it can be stored only for 7 days, after which it will be considered overdue. Brewed in compliance with all standards of living beer is not only most delicious but also the most useful.
Is beer in Russia is often sold in the winter, when the demand is small. It can also be found in cafes, restaurants and Breweries in the Czech Republic and Germany.
However, to make it unprofitable, so beer is often filtered. In this process, the beer loses the yeast remains and becomes a light amber color. This beer is kept a little longer – about a month, but loses the content of nutrients unfiltered.
Quality beer is not cheap, because the manufacturer is unprofitable to sell it at a low price. High cost, of course, is no guarantor of good taste, but cheap price should definitely force him to give up beer.
Pasteurized beer
To increase the shelf life of beer, manufacturers are subjected to a filtered beverage pasteurization. This process involves heating the beer to a temperature of about 80 ° C to destroy the existing microorganisms capable of reproduction.
As a result, in the alcoholic drink is exactly nothing useful, but be stored in bottles and cans that beer can last several months. It is the most common and can be found on store shelves. For this reason, bottled beer is much more harmful than beer. In addition, the bottle neck and the more cupping the hole contains a lot of bacteria.
Too cheap beer masked by filtered pasteurized, made from water, alcohol and a synthetic powder. Therefore, the desire to save money on this drink, hoping to buy more can lead to very sad consequences including poisoning.
Dark and light beer
The quality of these two types of beer about the same, if the manufacturer strictly adheres to the production technology and uses natural ingredients. The only difference is the taste like dark beer roasted malt, and therefore the color of the drink is more saturated. And to get semi-dark beer, a mixture of roasted and regular malt.
Advice 5: How to open the sale of beer by the glass
Currently, people who are beer connoisseurs prefer to buy beer by the glass. This business is very profitable, but with its creation, the owner may face various problems.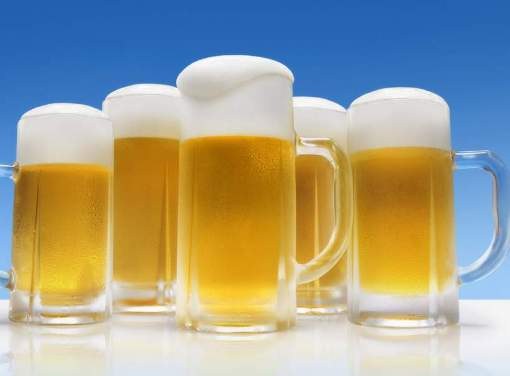 Before to arrange the sale of beer by the glass, we first estimate their strength, after all, to engage in sale of alcoholic beverages is not easy. You will need not only register with the tax Inspectorate, but the license for the right to carry out this activity.

Register the company at tax inspection. If you plan on working with legal entities, will issue the PI. Select the tax system. In your case it is better to opt for the simplified system, as you free yourself from paying several taxes (income tax, VAT, etc.) and will work on a more loyal to the system of Deposit accounts.

Get a license for the retail sale of alcoholic beverages. Purchase a cash register and register it in tax inspection.

To open a shop of draft beer, find a room. When choosing a shopping area keep in mind all the requirements of the fire inspection and sanitary and epidemiological stations, for example, your store should be an emergency exit. Get permission from the above-mentioned inspections. Think about the location of the outlet, it is better to focus on those areas that are near the sleeping area.

Purchase equipment for the shop. If you have some financial difficulties, unable to find a supplier that will supply you with all the devices and devices for doing this type of business. If you want to buy it yourself, you'll need about 200-300 thousand rubles (this includes the cost of beer taps, counters, fridge).

Find the suppliers. Necessarily agree with them all the time of delivery, the possibility of a return of products, method of delivery, etc. Make a list of all the Beers that you want to implement. Note that the prices should be different, i.e. for different categories of customers. Start advertising, because your potential customers will know about you! You need to contact your advertising Agency, because there are professionals.

Remember that when engaged in such activity you will encounter a number of problems. As the drink is "alive", it has a low shelf life. So some beer will have to just pour. In any case, do not try to implement the sour drink, otherwise you will spoil your reputation.