Ingredients:
2 kg of smelt;
500 ml milk (3.2% fat);
1 piece of onion;
10 peas of any pepper;
1 leaf Lavrushka;
salt is fine.
Preparation:
Before cooking the fish should be cleaned, cut off the head, all the fins and tail, remove the innards, clean off the black film on the inner walls of the abdomen. From head to hook the ridge with the tip of a knife and carefully separated from the carcass. The end result is almost fillet of smelt. Rinse under cold running water.
Chop the onion half-rings or large cubes.
In a deep pan, pour a little milk so that it covered up the bottom and lay the first layer of fillets of smelt.
Next you need salt, a little pepper and put a piece of onion. Layers will be a few.
Then another fish and onions, also put Bay leaf and pepper peas (it can be black and white, and red). Then again a layer of fish and onions. So it will be until then, until all the smelt.
Pour the milk the fish in the pan, the top layer was hidden.
Put the pan with the fish on a high heat, wait for the contents to boil, then close tightly with a lid and simmer until tender (on low heat) for about an hour. During this time, the smelt is cooked completely, and the rest of her little bones softened to such a state, when they are very soft and unnoticeable when chewed.
The recipe doesn't use a drop of oil, it is not necessary, in a pan with enough water to fish is not burnt. Serve the dish with garnish or without it. During the process of cooking the milk slightly thickens, it can be used as a sauce for fish. Soaked in milk smelt will have a slightly sweet taste.
Advice 2: How to cook a rabbit braised in milk
White rabbit meat has a high dietary value. It is a complete protein food rich in vitamins and minerals, and low in calories. Scientists have proved that regular eating rabbit normalizes the disturbed metabolism and becomes the prevention of gastrointestinal and cardiovascular diseases. Try to cook rabbit in milk – this dish is not only healthy, but extremely tasty.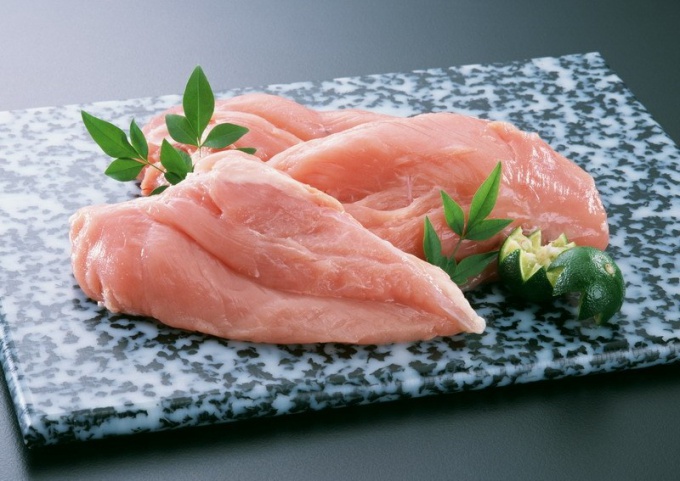 You will need
1 liter of milk;
2 bulbs;
2 carrots;
water;
salt and pepper to taste;
optional: 3 tablespoons of pork fat.
Instruction
Have the fresh carcass of a rabbit. To do this, pull the skin on the abdomen, then carefully cut it. Make an incision with a knife from the pelvis to gregorienne walls and gently remove the giblets. Try in any case not to damage the intestine and the gallbladder, so as not to contaminate and not to spoil the meat! Cut the head at the first vertebra of the neck, then preroute phrenic septum and remove the throat, lungs and esophagus.
Cut cut the carcass into a dozen pieces and soak for 15 minutes in salted cool water. All the fat cut away and melt in the pan. If it is not enough, add about 3 tablespoons of pork interior fat. When it starts to sizzle, fry in it the meat on both sides until Golden brown. After that, remove the rabbit from the pan and set aside.
Prepare the vegetables for roasting: a couple of large heads of onion peel and cut into thin half-rings; on a coarse grater chop 2 carrots of medium size. Stir and fry rabbit (pork) fat for 5-7 minutes.
Put the rabbit meat into a suitable container – metal, with thick walls, or heat resistant glass. The best option – a special container, an elongated shape (roaster, baking dish) or cauldron. Cooked in this vessel on the stove, the meat will be more tender and juicy. Pour the meat in the container with one liter of raw cow's milk and cook on medium heat for 20 minutes.
Add to rabbit roasted carrots and onions, then salt and freshly ground black pepper to taste. Replace a meat dish with a lid. Simmer rabbit in milk on slow fire to full readiness.
Note
Do not buy for the diet is too heavy (over 1 kg) carcass of a rabbit. Most likely, this is the meat of an adult, and it will be hard and more calories. Quality rabbit should be bright, no bruising and pieces of skins. The most delicious festive dish is a young meat rabbit under 5 months.
Useful advice
To braised rabbit was even tastier, for hour before cooking you can grate the meat with a slice of fresh lemon or marinated. The perfect marinade for this recipe – whey or kefir. You can also use a solution of water and a small amount of vinegar or any wine.