You will need
— butter — 250 g;
— eggs — 2 PCs;
— sugar 1.2 Cup;
— flour — 3 cups;
— baking soda — 0.5 teaspoon;
— vinegar — 1 teaspoon;
The second variant:
— butter — 150 g;
— sugar — 3 tbsp. spoons;
— eggs — 2 PCs;
— honey — 1 tbsp. spoon;
— cognac — 1 tbsp. spoon;
— vinegar — 1chaynaya spoon;
— baking soda — 0.5 teaspoon;
— flour — 3 cups.
Instruction
The dough for stuffed nuts can be prepared in different ways.

Option one: take a Cup, break into it two eggs and mix with 1.2 tbsp. sugar — set aside. Prepare a pan, put 250 gr. butter, a little salt. A pan put on fire, melt the butter, but to boil not to bring.
Then in a pan pour the mixture of eggs and sugar. Add ½ teaspoon of baking soda, lit 1 teaspoon of vinegar, stir in 3 cups flour. Knead the mass with your hands, as long as it stops them sticking. The batter should be fairly thick, smooth to be formed into small balls.
Option two: take 150 grams of butter and 3 tablespoons sugar. The butter for the dough must be soft enough to be rubbed with sugar. If a pack is frozen, leave at room temperature for 2-3 hours.
Softened butter put in a bowl and mix with sugar. Add two eggs and a tablespoon of brandy — everything is good mash with a fork. Then put a tablespoon of honey. Half a teaspoon of baking soda to extinguish a teaspoon of vinegar and gradually pour flour.
The ingredients thoroughly — you should get a homogeneous, plastic dough. In the mold put it in small pieces into the recessed nuts. Extending beyond the edges of the forms remove the excess — they will burn.
Baking dish pre-heat on the fire and brush with oil. Each ball lay in the concave cells. The shape cover clamp, roast the "nuts" on both sides until cooked.
There are molds in which the finished nuts turn out hollow. Then baked in the billet lay the stuffing. Take the boiled condensed milk, mixed with walnuts, prepare custard or butter cream.
Useful advice
If the form with handles — needs to be put on the burner or fire. For ovens, there are other forms — without handles, cast iron. You can find electric bakeware cookie "Nuts."
Advice 2 : How to make a quick pizza dough
Pizza has long been for many one of the most favorite treats, because the variety of types of this dish to satisfy even the most demanding gourmets. The taste of the pizza, of course, largely depends on the quality and composition of the toppings, but the dough here plays a very important role.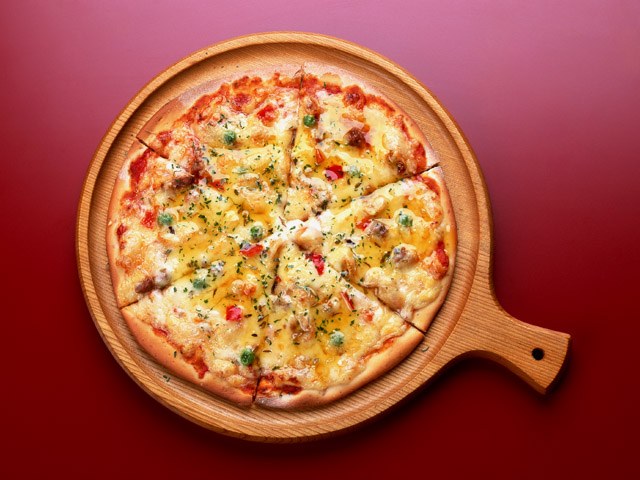 You will need
200 g of cottage cheese;
1 egg;
100 ml of milk;
450 g flour;
6 tbsp vegetable oil;
baking powder for the test;
salt.
Yeast dough:
200 g flour;
5 g of dry yeast;
150 ml of warm water;
1 tbsp olive oil;
salt.
Dough without yeast:
2 cups flour;
100 ml of milk;
2 eggs;
2-3 tbsp vegetable oil;
salt.
Instruction
Cottage cheese dough. A pack of curd grind with egg, add vegetable oil, milk, salt and mix. Flour mixed with baking powder and portions add cottage cheese, mixing thoroughly. The amount of flour may vary in composition, therefore, make sure that the dough is not too hard. Rolled out dough is put on oiled baking sheet and add the filling. The cooking time of the pizza is approximately 25 minutes at 200°C.
Yeast dough. Despite the fact that the dough yeast, to come it will be only half an hour, and its preparation will not take more than 10 minutes. Mix in a bowl the flour with the dry yeast and salt, then gradually pour the warm water and mix. To knead the dough by hand, add the olive oil. Place the glassware in a warm place for half an hour. At this time you will have time to prepare the filling. The optional roll out dough – you can just distribute it on the baking sheet manually. It is worth noting that baking is the dough gets a little dry, so if you don't like crispy pizza, liberally brush it with pasta sauce that you normally use.
Unleavened dough. Stir eggs with milk and vegetable oil to obtain a homogeneous mass. In a deep container, pour flour and mix with salt. Then gradually pour into it the egg mixture, carefully all mixing. In the end, you should get a thick dough. Knead it with your hands, periodically prisypaya flour, then allow to stand for 10-15 minutes. Then roll out into a thin layer that lay on a greased baking sheet. This dough can also be a little dry.
Advice 3 : How to mix the dumpling dough
Many people thought of such delicious dishes as ravioli. The Mongols invented the Hooch, and the Chinese bottoni, Kazakhs and Turks began to prepare dumplings, in Tibet and Nepal boiled Momo, the Italians invented ravioli. The main difference between "our" dumplings from peers is not only very tiny, but thin and elastic
dough
, through which to Shine through the juicy filling.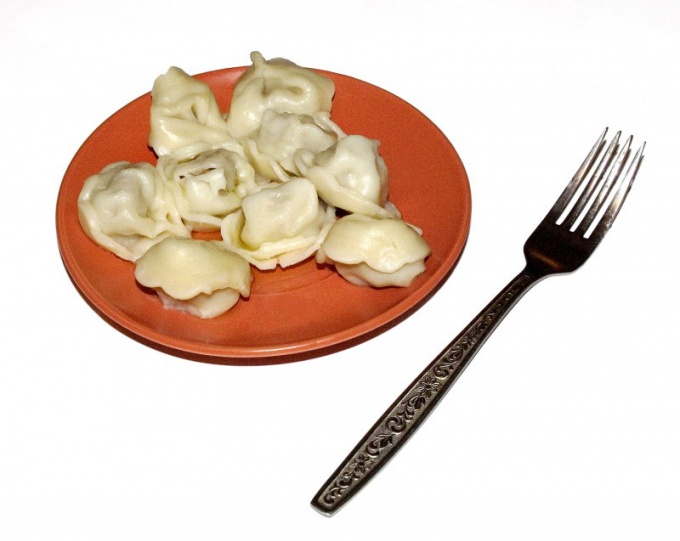 You will need
2 cups flour;
1/2 Cup cold water;
2 large eggs;
1 tsp. salt.
Custard dumpling dough:
2 cups flour;
1 Cup heavy pasteurized milk;
1 tsp. salt.
The dough for Chinese dumplings har Gow:
3/4 Cup wheat starch;
2 tablespoons of potato starch;
1/4 tsp salt;
1/2 Cup boiling water;
2 1/2 tsp vegetable oil.
Instruction
Classic dumpling dough, Prepare the Board on which you'll knead the dough well or clean countertop. Mix the flour with the salt. Sift "slide" on the work surface with the flour. Make a well in the center of the "roller coaster" deepening and whisk into it one egg. Take a fork and gently in a circular motion stir egg into flour. Add the second egg and stir with a fork next.
Start slowly add cold water and knead the dough with your fingers. In the end, when you add all the water, knead the dough into a bowl and stir it, rolling her hand in the cake and again vimosewa to "ball" up until the dough will not be elastic.
If you feel that the dough is too dry, don't be afraid to add a little more water. On the contrary if it seems too sticky and wet, mix in a little flour.
Divide the dough into two balls, cover with a clean towel and allow the dough to "rest".
Some argue that the classic dough for the Siberian dumplings baked without eggs and instead of water with addition of crushed ice. You can try this option, but keep in mind that to knead until elastic state that the doughwill require a lot of physical effort and time.
Custard dumpling doughPour the milk into a saucepan and add salt. A pan put on low heat. The milk need not boil, enough it heat well.
Remove the pan from the heat and start stirring in the milk with a fork. A thin stream, continuing to interfere, pour the flour. When the dough will become tight and elastic, start with your hands.
Put dough on floured cutting Board or countertop. Continue to knead until it becomes elastic and stretchy , but not too steep.
The dough for Chinese dumplings har, HOU Chinese dumpling har Gow is also very thin dough. Knead it even harder than the dough for the Siberian dumplings. In a bowl mix the sifted wheat flour and potato starch, add salt.
Slowly pour in the boiling water, vimosewa the dough with a fork. Add vegetable oil and start kneading the dough with your hands. This dough is made until elastic and smooth, 2-3 minutes.
Cover the dough with a towel and let "rest" for 15-20 minutes.