You will need
100-150 g of flour;
4 eggs;
a pinch of salt
slaked soda;
150 g of sugar.
Instruction
Put the margarine in an enamel small pan, which put on a medium heat. Wait till the margarine is completely melted, then remove the pan from the heat. In the further process of cooking you will need it in this form, but cooled to room temperature.
Separately, beat eggs with salt. This is best done in a household electric mixer. Whisking for about three minutes until the mass thickens, and it increased in volume two to three times.
Continue whisking (about four minutes) after each addition of ingredients: sugar, soda. The result should be thick and sticky mixture.
Last add the melted margarine - it should pour in a thin stream, with constant stirring dough and flour. After the final kneading of the dough should resemble the consistency of sour cream.
Pour this batter into molds in the approximate amount of one teaspoon in each cell (if we are talking about the form of "mushrooms" or "nuts"). Close the form and strongly push to ensure that the dough flowed across the baking surface.
Immediately flip to the other side. Propecia about 30-45 seconds and again turn. Constantly turn your form in such a way to evenly propagate the cookies from both sides. Total frying time is about 1-2 minutes. When checking for readiness guided by color bake.
If you are doing nuts with the filling, then after step 6, cool the received cookies, divide with a knife into "shells". Fill each of the halves with a cream and connect them to whole nuts.
Note
When the form is closed after the laying of the test be careful - can leak very hot extra dough, hot steam and oil.
Useful advice
Fill test are available in the form of 1/3 given the dough rise during baking and the ability to disperse throughout the base.
Advice 2: How to make cookies out of baby formula
From the formula get very delicious cookies. They have excellent flavor and can be stored for several days. You can make them chocolate or glaze protein.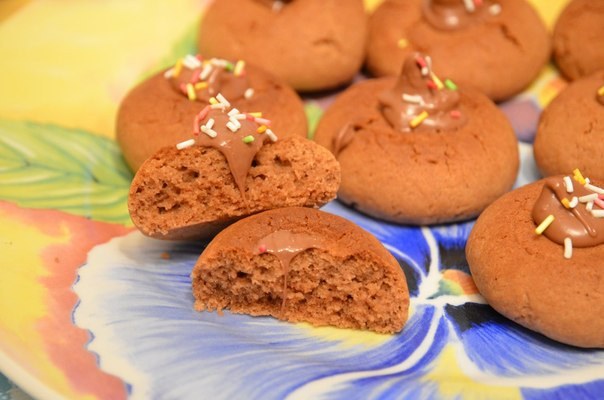 You will need
A classic recipe
- water – 100 ml;
- milk infant formula – 300 g;
- butter – 200 g;
- color sprinkles – 10 g;
- cocoa powder – 50 g;
- sugar – 250 g
The original recipe
- eggs – 5 PCs.;
- wheat flour – 40 g;
- infant formula milk – 8 tbsp;
- sugar – 150 g;
- soda – 1 tsp.;
- vinegar – 5-7 drops.
Instruction
Use a classic recipe cookie-based infant formula. Take a pan, pour required quantity of water and stir in the sugar. All stir, and then put on fire. Bring the syrup to a boil and immediately add the butter. Stir the ingredients with a whisk. Reduce the heat and soak the syrup for 10-15 minutes to become thick.
Take the milk mixture, pour into a bowl and add cocoa. Mix the ingredients and then stir them into the sugar syrup. Do it in portions, constantly stirring the resulting mass to prevent formation of lumps. As a result, you will have to get a thick warm dough with a uniform consistency.
Preheat the oven to 200oC. Take a baking sheet and cover with parchment paper (be sure to brush with oil). Start him put portions of the dough, which form a spoon with a small round cookie. Put them in the oven and bake for 5-10 minutes. Then remove them and leave to cool. Then put cookies on a dish, garnish with sprinkles and serve.
Use the original recipe cookies from infant formula. Take 4 eggs and whisk with sugar (50 g). You need to obtain a homogeneous mass. It add baby formula and slaked vinegar soda. Mix everything carefully and then start gradually adding flour. You need to the batter, immediately pour it on the baking tray lined with parchment paper. Put it in to bake for 5-10 minutes in a preheated 180 ° C oven.
Start cooking the glaze. Take a protein from one egg and the remaining sugar. Whisk these ingredients with a mixer until thick foam. When the cake will be baked, cut out the cookies with confectionery pieces. Lay on a baking sheet, cover with prepared frosting and send it to a few minutes in a hot oven. Then cool them and serve.
Note
Instead of the protein frosting you can take whipped cream. In this case, again to put cookies in the oven is not required.
Useful advice
In the preparation of this cookie you can use ground nuts. They will give them an original taste.