Instruction
Throw a traditional home party, but this time let it be themed. If you don't have time or don't know where to start the celebration, contact the professionals. The Agency will develop the concept of the party, will help in the design of the apartment, prepare various games and entertainment. On the website http://www.btlt.ru/db_new/rest/holiday_org under the heading "Entertainment, recreation, celebration. Celebrations" you will see a list of agencies of the city of Togliatti, engaged in the organization and conduct of festivals.
Don't want to sit at home? Go to the "Cozy cafe" (street Leningrad, 53b). Or in cafe "the birch" (St. 70 years of October, 60). In a pleasant atmosphere you can enjoy specialties from the chef. Spend a festive evening without worrying about the table, food and refreshments, socialize with friends or your loved one.
Have some fun in Crazy Park, which is located in TC "Madagascar" (St. L. Yashina, the 20th quarter). In the amusement Park, you will plunge into the magic world a huge number of attractions and slot machines. For children organizers provided entertainment with various competitions and arranged original decorated table. An evening spent in the company of an experienced animator, will cheer up you and your guests.
Mark your birthday in the lap of nature. One of the options for a country holiday would be a visit to the equestrian club. Ranch "Horse Kingdom" (phone: 8 927 782 9212), equestrian club "Togliatti-Favorite" (Aspen passage,30) offer horseback riding and trekking on horseback. Such experience you won't ever forget.
Realize his dream to play paintball. Gather a team of friends looking to have fun this way, and go into "Fight club" or "Paintball club" (street Dzerzhinsky, 90-22).
Advice 2: How to celebrate the birthday of 20 years
The 20th anniversary is an important date. Very often young people want
to celebrate
this day especially, to the holiday was spectacular and memorable for not only the birthday but also his friends and family.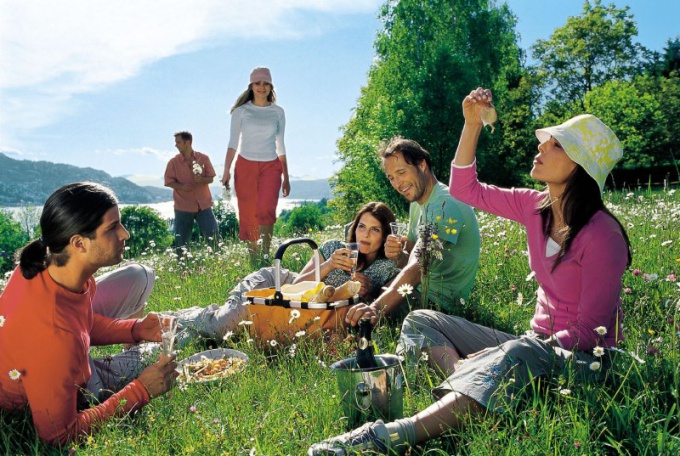 You will need
Photographer, senior, Bicycle, tickets to amusement Park rides, balloons, fireworks, sky lanterns, party hat, candle, cake.
Instruction
If you decided to celebrate your birthday traditionally have a dinner with cake and candles for yourself, your friends and loved ones at home or in the restaurant. The last option will help you preparing for the event, because then you don't have to cook the food. Be sure to think of fun contests. They can be relegated to a specially invited presenter or come up and hold his own.
You can arrange in your birthday costume party. In advance think of the theme and notify the guests to come to your party in appropriate costumes. This can be a retro party, Hawaiian disco, sea party, party rock, in the style of the wild West, pajama party, etc. in the Summer you can arrange a beach disco, or relax with friends in nature.
If you want to relive childhood memories, organize its 20th anniversary in the circus, the zoo, amusement Park, arcade, etc. Let the holiday be sure to be characters from your favorite cartoons or clowns. Treat your friends ice cream, cotton candy and sweets.
If you like active rest, organize yourself and friends camping water Park, bowling or take a bike ride. Invite guests to a skating rink, a horse or a boat ride, play paintball. Or arrange a joint fishing, the conclusion of which you and your friends will enjoy a dinner prepared from your own catch. You can arrange adventure game for yourself and friends. If you like "party," check your party in a nightclub.
If you like extreme, make the day of his birth what he dreamed about. For example, fly with an instructor on a paraglider, will descend to the seabed and so If you have the ability to invite friends to witness your brave act. Or arrange your exciting holiday on the roof of the house. If you decide to mark the 20th anniversary in a narrow circle, unusual and memorable for you can be a flight in a balloon or airplane.
A mandatory attribute of your holiday should be fun caps, balloons, a cake with twenty lighted candles. Wherever you organise your celebration, start the evening or at night the sky sky lanterns. This is a very beautiful sight. Don't forget to invite the birthday of a professional photographer. May he make beautiful pictures of your anniversary. With it you can organize an unusual photo shoot for yourself and your friends.