Tile design, two UI and lack of start menu" is what has confused the majority of Windows users in the previous version. However, the developers of Windows 10 took into account the many wishes, so the release of new OS edition has:
converted from the "start menu";
voice assistant;
new Microsoft Edge;
one user interface with universal apps for PCs, tablets and phones.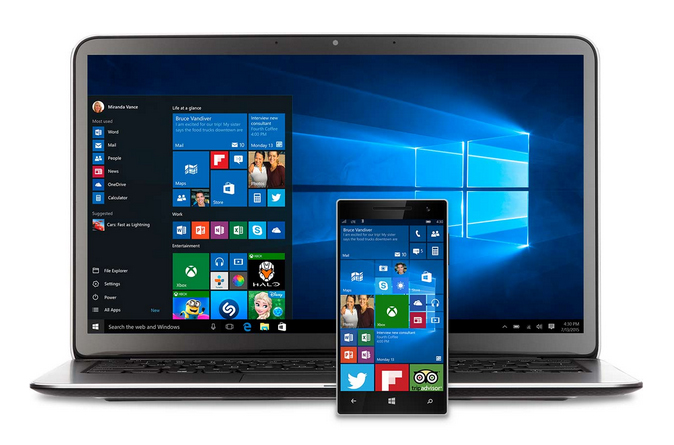 Within 12 months from the release of the new OS offers users the option to upgrade to Windows 10 absolutely free.
The developers claim that the installation of Windows 10 will suffice the minimum system requirements of the computer, the corresponding Windows 8.1. For online updates, you will need the Microsoft account and a working Internet.
Features Of Windows 10
"Start menu" for users of Windows 7 and below may seem unusual. Who already had installed version 8 and 8.1, the new interface will resemble the usual tile design in a more traditional incarnation. However, using a small settings panel and change the settings under "Personalization" you can achieve more or less the usual form for the menu "start". On the panel you can modify not only the size of tiles, grouped, and drag and drop elements, but also to control their number. Without additional tools it is now possible to work in multiwindow mode.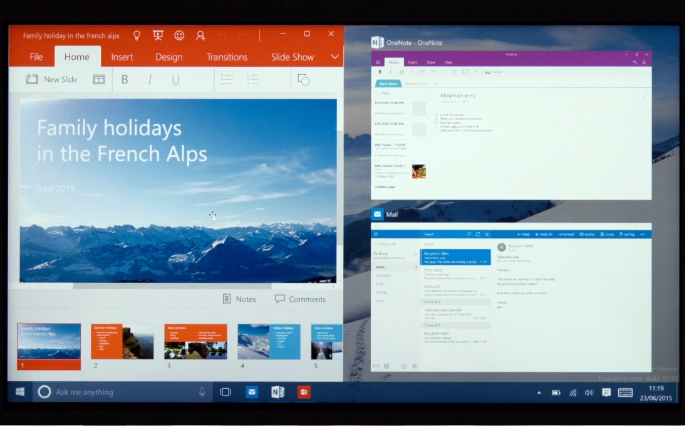 Developing universal apps for Windows 10 will allow users to feel discomfort, using a smartphone, tablet or laptop on any OS. All apps available in the store, and allow you to load and work with programs without download distributions from the Internet, select the installation directory and long file download process with reading the license agreement. It is enough to fix the link on the taskbar and go to any installed program instantly. The downloaded utilities will have a trusted source (the official store), increasing the security of the system.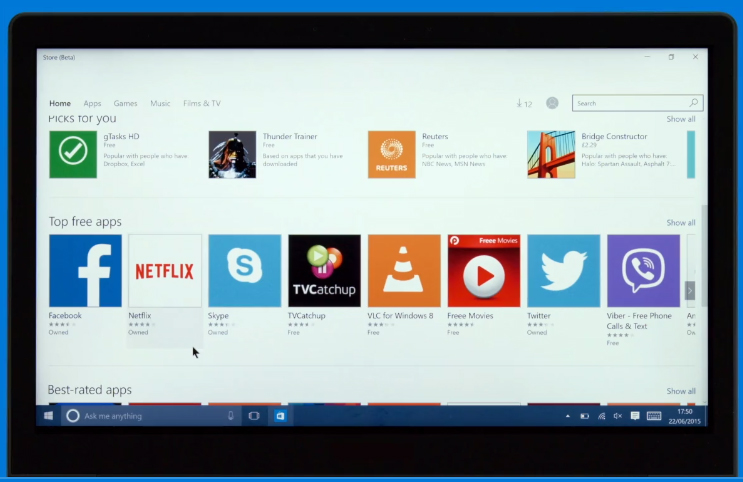 In Windows 10 you can create multiple virtual desktops, distributing all running processes on the user's needs. This allows you to work with ease in the format of multi-tasking without the hassle of different projects, programs and dozens of Internet tabs.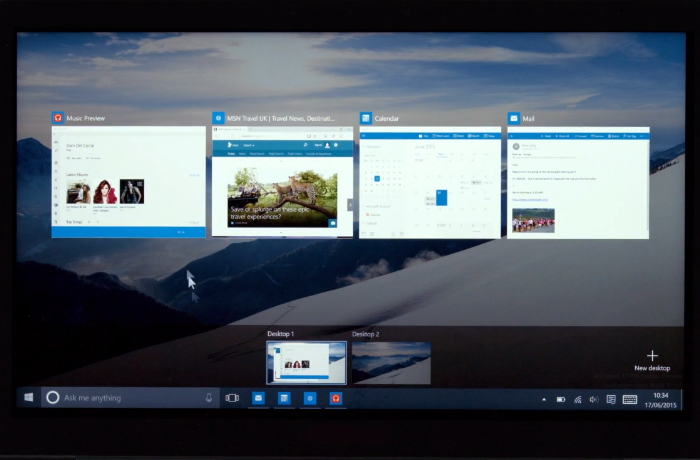 Despite the advantages of the new system, still a number of issues with drivers and program compatibility. So do not rush and in the first week of release to upgrade to Windows 10. Is to provide an opportunity for developers of third-party programs to make all necessary innovations in the system, adjust their products with the OS.