How to enter bran in the diet
Bran are of various kinds, from granular to crispy sticks. Any of them should enter into the diet gradually, especially if before you were fond of pastry, white bread and other soft and not too healthy food. Usually on the packaging with the bran you can find information about how much they should eat, but unused to the "rough" products should be reduced is specified on the package at least twice.
Best to start with 1 teaspoon a day for 10 days. Then the amount of the product can be increase up to one tablespoon daily for 2 weeks. And after to 1 tbsp. spoon 2-3 times a day. But it is important to pay attention to your health – it should tell whether the selected number or not. While taking bran no problems, and the more pain should not be. It is best
to use bran
courses, taking breaks between them in a month or two.
As it is bran
Since bran is pretty rough food, it is required to drink plenty of water, milk or natural juice. Otherwise, they can damage the delicate lining of the esophagus, stomach and intestines.
It is best to dissolve the required amount of product in hot water, wait for 15-20 minutes until the bran to swell and become softer, then drain the water and eat the resulting mush, drinking the same milk, juice, kefir, yogurt or plain water.
The soaked bran can also be added to various dishes such as porridge, soups and even salads. Might have them so it will be much nicer. Bran in the form of crunchy sticks can be used as a snack, eat them with tea or coffee.
Contraindications to the consumption of bran
In the use of any medications or vitamin complexes bran should only eat 6 hours later or abandon them altogether when taking medications, you need to exercise several times a day. The fact that this product promotes the excretion of various harmful substances, but together they can capture a certain proportion of members of the drug components.
Bran is not recommended during exacerbation of diseases of the gastrointestinal tract, as gastritis, cholecystitis, various types of ulcers, colitis. Only when the mucous is restored, they can be used again for purification of the body and saturation of its different nutrients that carry bran.
To get involved with bran and consume them in too large quantities is not recommended, as it can lead to indigestion, the occurrence of constipation, flatulence and other gastrointestinal diseases. And cause deficiencies.
Advice 2 : How to cook bran
Bran is a very useful product for the human body. They recommend to add to the diet during the diet as they contain vitamins, magnesium salts and so on. Don't think that bran is not for you. In fact, you will be able to appreciate their merits, if we learn how to cook.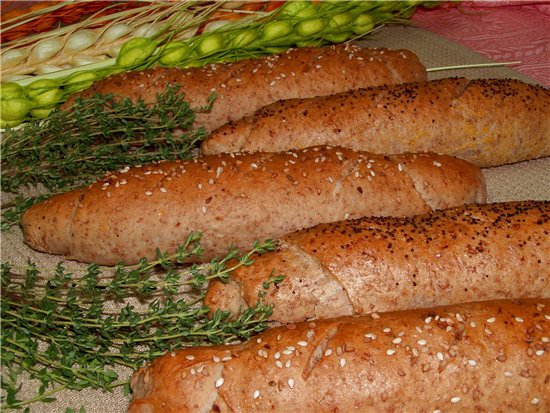 Instruction
Of bran can be prepared a lot of delicious dishes: pies and tarts, cookies and shortbreads. You can add them to cereal, mix with sour cream and cheese. Experiment and get easy to make, but very valuable for your body dish.
Bran rinse in cold water to get rid of excess starch.Then, pre-wrapping them in cheesecloth, simmer for half an hour. Rinse again.Then bran needs to be dried in the oven and crush. This can be done in a coffee grinder or in a special mortar.You can now add them to different dishes.
Prepare dough for pies from the bran. To do this, mix them with a glass of sour cream, add the soft butter. Break two eggs and add salt. All mix well until smooth. Put in the refrigerator for half an hour. After the required time remove the dough and roll out small cakes.Add the filling to your taste. Good cakes of dough with bran with the addition of cabbage or cheese, eggs or meat stuffing. You can overcook the onion and add to stuffing cabbage or eggs.Bake the pies in the oven at a temperature of two hundred degrees.Lubricate them with beaten egg, and they are well browned.
If you love pastry dishes, prepare biscuits with bran. This dish will also be dietary.Whisk the eggs, add the sorbitol. The amount you will have to double.Mix the flour with bran, add salt. You can add sugar, but just a little bit.Gradually pour in the beaten eggs, flour with the bran and stir thoroughly.Make dough figures using special molds.Bake in the oven for ten minutes at a temperature of two hundred degrees.
Add pre-fried in bran buckwheat. To taste enter fried in vegetable oil onions. This tasty dish very simple to prepare.
Advice 3 : How to eat wheat bran
Wheat
bran
are an excellent means of cleansing the body of many harmful substances that are literally poison the people inside, certainly not without the participation of the man himself. To use this product is recommended if necessary purification of the gastrointestinal tract, in case of saturation of its toxins. So how to eat wheat bran?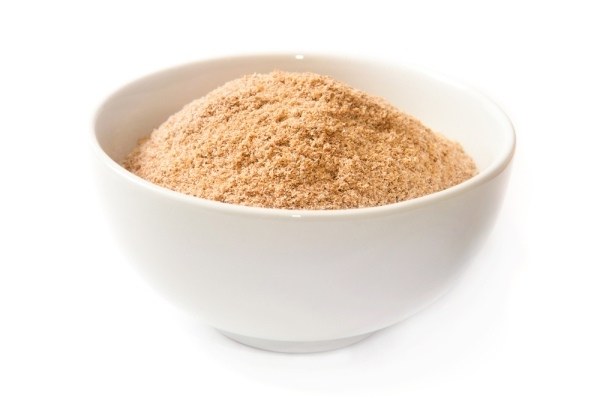 Than bran from wheat useful?


This product is a high content of b vitamins Is B1, B2, B5 and B6. Wheat bran is also rich in potassium, phosphorus, magnesium, calcium and sodium. It is this composition and makes the product literally indispensable when trying to move to a balanced way of eating and dieting. But nutritionists recommend to use them also as a preventive means to promote rapid excretion of salts of heavy metals and radionuclides, increase immunity and prevent the development of cardiac ischemia, of atherosclerosis.

Another important value of wheat bran is the coarse fibers that can stimulate the bowels, reduces blood sugar, improves intestinal flora and stabilizing cholesterol. Nutritionists partially compare the effects of wheat fiber on the human body with activated charcoal, since fiber is able to absorb the harmful accumulation of excessive mucus.


How to eat wheat bran


As you know, any, even the most useful product it can not play a positive role if people go overboard with its consumption. So first of all you need to know one rule – bran can't eat too much, otherwise they will gently clean the walls of the stomach, and literally "ripped off" the surface, causing the manifestation of chronic diseases of the gastrointestinal tract, as well as the emergence of new.

The correct consumption of wheat bran is considered to be the following – the product must be brewed with boiling water about one hour before the planned meal, and one person's optimal dosage is 2 tablespoons, or 20 grams. Then within 10-15 minutes they need to eat, and after this time can be taken for a full meal.

Also possible is the addition of wheat bran to a more complex brew and cuisine – a mixture of muesli, cereals, pastry. In modern cooking, they are used as part of vegetable, meat and fish recipes.

Professional nutritionists give another recommendation to the bran to get used to, that is to start with small doses of the product – first with half of the spoon, then reached up to one whole, after and a half, and then have to come to a full dosage. People following a healthy diet also actively add wheat bran to the lungs dairy products – a variety of low-fat yoghurts, kefir, fermented baked milk and even in milk.
Advice 4 : Bran for weight loss - a simple and efficient way
In the pursuit of new-fangled ways to lose weight, we don't notice the ones that are more effective and more natural than many expensive medications. If you have tried a lot of diets and have not achieved positive results, it's time to pay attention to bran, which are soft and help to lose weight permanently. Bran for weight loss simple, effective, and inexpensive method, allowing you to easily get rid of extra pounds.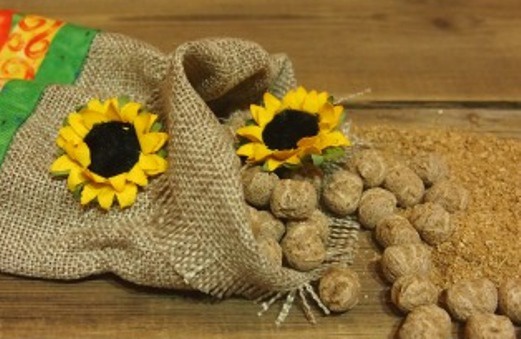 The beneficial properties of bran. Bran is the residual material after pererabotki grain. Cellulose in its pure form - that's their basic structure. Eating bran, can be very effectively cleanse the body naturally. Bran contain vitamins a, C, E as well as zinc, selenium, magnesium, potassium, calcium, selenium and others. Useful substances contained in their composition, improve metabolism, regulate the level of glucose in the blood, displays the body of harmful cholesterol. And yet still can help to fight the overgrowth. In the sale there are several types of bran: wheat, rye, oat. Rye and oat bran is healthier than wheat according to the presence of vitamins and coarse fiber. But to start losing weight better with wheat, as they are milder in action.
Bran for weight loss. Bran - an excellent anti-stress product for weight loss. If you've never used bran, start with three teaspoons a day. Gradually bringing the drink up to three tablespoons. Eligibility bran - eating the right amount of water. One tablespoon of bran - one or two glasses of water. Take bran for weight loss twenty minutes before a meal. Weight loss is ensured at the expense of filling of the stomach and reduce caloric value of food consumed. But they need not just to include in the diet of bran, but also to limit the use of other products. Bran for weight loss can be used both in pure form and adding to various dishes: soup, porridge, salad. With them you can cook a variety of pates and cheese, bean, pea. The taste of scrambled eggs from one spoon of bran will not suffer, and the benefits increase.
Eat bran, not more than ten days in a row, take a break.
Dishes of bran. Bran you can cook various flour products. Kneading the dough for pies, pancakes or muffins, add a couple tablespoons of bran, and cereals. You will get the dough, the maximum OBLASTNOE nutrients.
In the evening eat yogurt with a Supplement in the form of bran. Your gut will tell you a huge thank you.
Add bran in different toppings. For example: a fresh Apple RUB on a coarse grater, add half a teaspoon of cinnamon, one tablespoon of bran. A great filling for pies ready. Tasty and healthy.