You will need
For mushrooms with onions:

200 g mushrooms;
25 g onion;
salt to taste;
vegetable oil;
For mushrooms in sour cream with onions:
1 kg of mushrooms;
2 bulbs;
2 tbsp sour cream;
ground black pepper, to taste;
salt to taste;
vegetable oil;
For mushrooms with onion and garlic:
1 kg of mushrooms;
1 onion;
3 cloves of garlic;
2 tbsp. butter;
2 lemon;
vegetable oil;
salt to taste;
parsley and dill to taste.
Instruction
To prepare fried mushrooms with onion , run through the mushrooms and rinse them thoroughly. Take a knife and cut them mushrooms into slices. Put them in the pan, add salt to taste and fry the mushrooms in vegetable oil, not forgetting to stir them with a wooden spatula. Wash, clean and cut into onion rings. Add it to the pan after about 15 minutes of cooking. Cook the dish for approximately 10 minutes, until the onions will become a Golden color delicious.
If you wish to apply to the table mushrooms in sour cream, fried with onions, then first prepare the mushrooms - sort and rinse them under water. Then slice them with a knife into small pieces, put the mushrooms in a dry pan on a medium heat. Take it until the juice, which will give the fungifully gone. At this time, peel, wash and cut into circles onions. As soon as the mushroom juice in the pan will not, add vegetable oil for frying, salt to taste and prepared onions. Reduce the heat and fry mushrooms with onionsuntil it becomes Golden brown. Then add in the prepared dish ground pepper to taste and sour cream and continue to cook until tender.
To pamper their relatives fried mushrooms with onions and garlic, the mushrooms clean, rinse and cut into thin slices. Cleaned and washed the onion and garlic finely chop with a knife and fry in a pan separately from the mushrooms in the butter. Once the onions become Golden, add to the pan the prepared fresh mushrooms. Take 2 dirty lemon with a juicer or manually squeeze out the juice, which add in the prepared dish. Add salt to taste and stirring occasionally, cook until done. Fried mushrooms with onion and garlic it is recommended to decorate with chopped parsley or dill and serve hot.
Advice 2 : How to fry mushrooms
Mushrooms are very nutritious, rich in protein, which, however, is very poorly absorbed during digestion. So useful when cooking chop the mushrooms smaller. White mushrooms, aspen and boletus do not require pre-boiling, you can fry them raw. The butter added in the cooking process, gives the dish a richness and delicate flavour.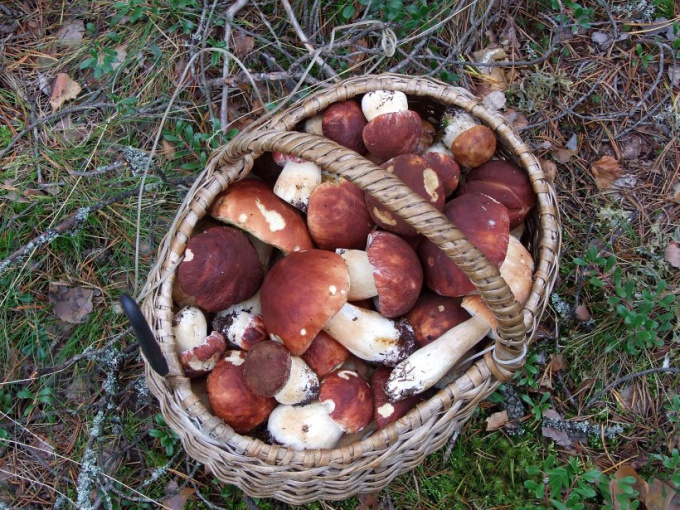 You will need
500 gr. fresh mushrooms (white

aspen
boletus)
50 gr. butter
2 medium onions
50 gr. semi-dry white wine
salt
vegetable oil for frying
Instruction
Mushrooms wash and clean.
Peel the onion and finely chop.
Fry gently the onion in the oil until Golden brown 5-7 minutes.
Add to the onions with butter, mushrooms and sauté until Golden brown stirring all the time 10 minutes.
Add the mushrooms to the wine.
Reduce the heat to low, cover and simmer until tender 10-12 minutes.
Mushrooms ready to be served with potatoes, fresh vegetables and herbs. Bon appetit.
Useful advice
White mushrooms are not cleaned, only clean the earth from the legs.
From boletus and aspen scraped the skin from the legs.