At the age of 17 already do not want to sit at the table in a circle of relatives, to listen to wishes and farewell behave. You want fun, partying with friends, bright emotions. But the imagination sometimes brings, and to come up with something interesting can be very difficult.


If the budget is not limited

If you are lucky and you are on a tight budget, you can rent a cottage in the country for the whole company. A festive meal, dancing, games and competitions – all under one roof. You can hire a professional moderator, and you can ask parents to help with the organization. Plus of this variant – no need to think about how to get home late in the evening. Just stay there, and in the morning you remember and share experiences. Not to travel outside the city, you can rent a bowling alley, a cafe or a sauna, it all depends on your preferences.

You want something unusual? Throw a party in the water Park. The holiday will be bright and cheerful, and impressions will last until the next birthday. In the process, no one was hurt, do not take too much alcohol.

Option for couples to celebrate a birthday in a romantic setting alone with your loved one. This can be a cafe or even a Spa. Want adrenaline? Play with up to race in the kart club.


If the budget is tight

If means quite a bit, and you want fun in a big company, ask friends instead of gifts to pay for itself in the same cafe.

Birthday in the summer just a sin not to mention nature. Buy all for a celebratory barbecue, and drinks everyone would bring himself.

Wear the most beautiful outfit will buy a lot of balloons and go with friends to walk around the city. Don't forget to grab the camera and arrange a photo shoot.

Your friends and acquaintances will support any creative idea? Organize a flashmob in the city centre. You can do anything – dance, sing, stand on a place. And in the end to deploy large poster-greeting or release balloons into the sky.

Some people, to be happy, to do something nice for others. Enjoy a day of good deeds and a smile on the face 17 do nice things for their family, friends and even bystanders. In response you will hear many expressions of thanks, praise and compliments, which will definitely enhance the mood.

It happens that the plans fall through, or does not work to implement, and in the end you still remain with their parents at home. Do not worry! Birthday in the family can also be fun, the main thing – a correct spirit.
Advice 2: How to celebrate a birthday at work
Day of birth is a holiday that is always waiting. Very pleased to be the center of attention, to receive congratulations and gifts. We celebrate days of birth, not only at home with their families, but also to work with colleagues. In any organization, the company formed its own tradition of celebrating days of birth. Somewhere decided to celebrate these events solemnly and magnificently. Some organize a tea party, if the team is small.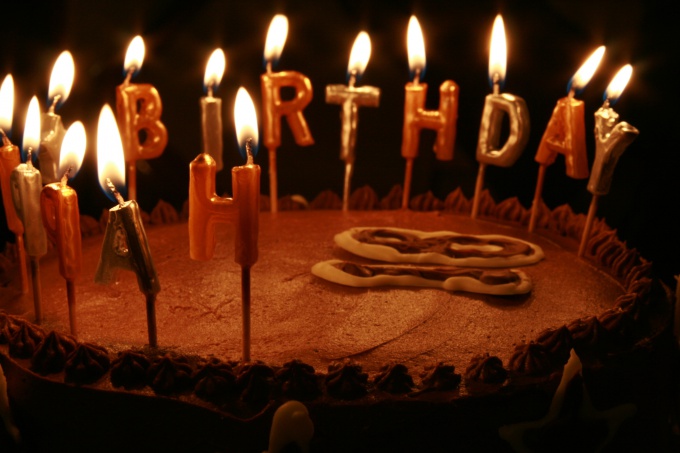 Instruction
On the eve of his day of birth warn your colleagues. Perhaps it will be e-mailing with a reminder. At the prompt enter the time and format of the upcoming celebration. Your colleagues also need to prepare for the holiday.
Planning the celebration of the day of birth, remember that for the tea party suit dinner time. Feast with champagne, wine and other beverages will be perfect in the end of the day, and even better at the end of the week – Friday.
If you are a great cook, then by all means you will want very tasty to feed their colleagues. At work will appreciate your culinary skills. In a relaxed atmosphere will be an occasion to exchange recipes.
Making a menu, consider the tastes and preferences of your employees. In addition to alcoholic beverages be sure to include a variety of beverages: juice, mineral water, tea, coffee.
Prepare the sandwiches. They will fit a baton or white bread. Fillings for sandwiches may be completely different, depends on your imagination. For fish stuffing – mix one jar of canned fish in oil with onions, pickles and boiled egg. Season with mayonnaise. For mushrooms – chopped fried mushrooms with onion and mix with grated cheese and olives. Black olives pre-cut into rings.
Buy salad tartlets. This is a special of the puff pastry, which is very convenient to take with hands. Fill them with any salad.
Very stylish will look appetizer skewers. Strung on skewers can be products in any sequence. For example, a cube of ham, black olives pitted, red peppers, cheese.
It's hard to imagine your holiday table without a cake. He will be a worthy decoration of your celebration.
Invited staff members should not ignore such events. My colleague definitely need to be congratulated. Don't forget a gift for the honoree. Birthday is such a nice gesture. Usually in groups prepare a gift together. Personal gifts are presented separately.
Your greetings should not contain obscure jokes, double-entendres and innuendo. Take part in a conversation with neighbors on the table. Drink alcohol in moderation, not forgetting that it's your work team, but not close friends.
After the celebration, thank the birthday child and help him clean the plates and Cutlery from the table. Clean up after themselves if you leave before the others.
Take a picture of bright and cheerful moments of celebration of day of birth on work.
Note
Whatever resulted the celebration of your birthday, after all it is a working day! Note that you can have a look on the "light". Someone behind the wall would be to finish an urgent report or to reduce the debit with credit, and your loud songs and laughter can hinder the work of colleagues.
Useful advice
An ordinary employee, it is customary to congratulate closest colleagues, direct superior and those with whom he interacts regularly at work. To give a gift "from himself" is not necessarily to ignore birthday – rude. Employees from other departments to congratulate at will, but you should think about the souvenir, if you want to join the buffet. If this is your first birthday in a new place, ask the old-timers made it possible to treat a colleague, when (at lunch, after work) and what those involved in training.
Advice 3: How to celebrate a birthday at the club
The celebration of the day of birth at home is becoming less popular, because you can organize a small celebration in a cafe or night club is much easier and faster. If you like dancing and loud parties, try to celebrate the day of birth to the club.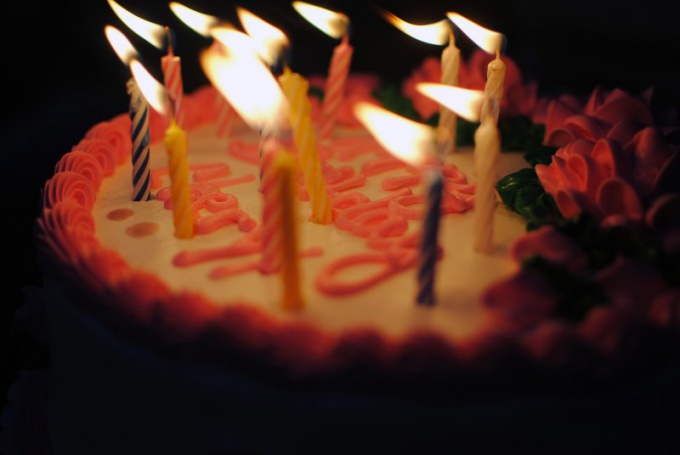 You will need
- guest list;
- phone numbers and addresses of Nightclubs;
- money.
Instruction
Make at least a rough guest list to determine their number. At this stage we can tentatively call friends and find out if everybody can attend. Maybe someone of them is going to leave or will be busy this day.
Select a night club, in which to note day of birth. In this case, consider the atmosphere of the institution, scheduled theme parties, menus. If you haven't been to this club, read online reviews about it or visit it.
Pre-book your table. In most clubs it can be ordered over the phone, but it is better to personally visit the club. To order a table you will need to know the exact date and number of anticipated guests. When choosing dates, keep in mind that some of your guests may be uncomfortable to go to a nightclub in the middle of the week. In addition, ask the administrator whether there was any in this day any theme party and ask whether guests have to pay separately for entrance to the club. When booking a table you likely will have to pay in advance.
We will discuss in detail with the Manager or the chef menu. As a rule, clubs are not allow to bring any food or alcohol, so you have to choose from the available dishes. If you don't know the culinary preferences of your guests prefer neutral European cuisine. Often when booking a table you simply get a loan for a certain amount of available food and drinks, in this case, each of your guests can choose what his taste.
To reserve a table in the club, get invited. You can do this both in person and on the phone or sending out invitations. Don't forget to specify where and at what time you plan to meet.
In the day of the occasion in any case, don't be late and keep the festive mood. You can meet guests directly at the entrance to the club, and in any other place. In addition, if you plan to dance and didn't order in advance, before you go to a nightclub sit in a café or bar. Intending to leave the night club, don't forget to finally pay for meals and drinks.
Useful advice
For a fee, a night club may sponsor contests and sweepstakes in honor of your birthday.