Mutual feelings - it's simple
The first option is positive. When the feelings are mutual, you can respond to the recognition of the brand symmetrically. This may be one of the most beautiful moments of life - the emotions burst out, turning words. Don't try to talk about feelings is difficult, speak from the heart.
A difficult situation
The second option is not so great. He declares his love with a guy(or girl) that you have similar feelings do not cherish. This is a very awkward, difficult moment – hear the confession, but I don't know how to respond, so as not to offend or not to offend this person. Take your time, don't reply automatically, but don't give false hope.
If you are unsure, the answer is a definitive rejection or acceptance. Very difficult then to abandon such words.
If the recognition came suddenly, just tell me what you before thought of such a scenario, can't understand my emotions need time. Can, of course, the answer is a categorical failure, but that is likely to put the kibosh on any further (not even romantic) relationships with lovers.
Unfortunately, there is always the possibility that the unlucky in love decides to take revenge on you to resolve the situation with unrequited love. Even if this idea seems absurd, do not dump it from the accounts is that sometimes people behave inappropriately. So you need to answer as gently as possible, not allowing the man to rely in the future on a positive answer.
Sometimes completely disagreeable person, you do more do not want to see, decides to inform you about feelings. It is not necessary to Express your negative feelings about this person. Tell me you're not experiencing reciprocal feelings and will not experience in the future. This step will help to get rid of unwanted admirer.
As a response to the recognition, if you asked for time to think, can write a letter. So to structure thoughts and emotions a lot easier.
There is a third, intermediate option – maybe you are not sure about the senses, it may seem that you feel weak, like love emotions. Then it is fair to say about it. Do straight talk is a panacea in a difficult situation. You need to explain to the person why you doubt the emotions, clarify the circumstances that make it difficult feelings. Don't be afraid to offend those interested in you the person, telling him the truth about emotions. If you important to him, he will be able to discuss the situation and understand it.
Advice 2: What to say to "I love you"
Love confession you can get from whom you least expect to hear it. Sometimes the phrase is a pleasant surprise, and can sometimes create an awkward situation. After all, if you don't feel reciprocal feelings, you have to answer very carefully so as not to offend.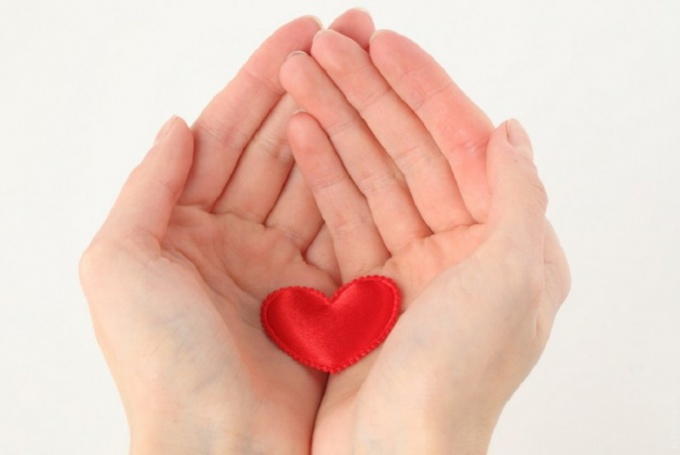 Understand his feelings. Sometimes it is very simple, especially if you waited a long time for the cherished phrase from a loved one. Then you can happily say "I love you too" and hug. Original answer "I love you" in other languages. Look online or in the dictionary, how to pronounce this phrase and memorize.


If the feeling's not mutual


But if you don't feel the same, do not lie, avoid answering, or otherwise confuse love with a person. To answer "I love you" without feeling the same, in different ways. Do it carefully and gently.

Tell me the truth. No need to invent high-sounding words, quite simple and clear answer: "sorry, I don't have to you such feelings, I'm sorry." If you like the other person, will report it with the words "I love another, I'm sorry." So you put in the relationship, does not leave the person in limbo and do not spoil impression about themselves.

Keep silent. This tactic should be used in a pinch if you don't know how to respond to a Declaration of love. Complete silence will create a tense atmosphere, so it will be better if you can take the conversation to another topic. A few seconds shut up, letting him know that you heard the question, and then tell me about something else.


What not to do in response to "I love you"?


Do not offer to remain friends. Such a simple phrase puts a person in an uncomfortable position – he was rejected, but not alienate, give hope to be there. And to be in the role of a friend, loved one difficult, and will not work from these people good friends.

Do not ridicule the other person's feelings. To say those three words was hard, so the humor is misplaced. To translate such a sensitive topic into a joke, it requires great skill and tact. If you do not feel this ability, it is better not to try.

You can't tell on the recognition of the familiar. If you do not reciprocate, it is better to pretend that it never happened. The man is not easy to survive your failure, and if everyone will gossip and laugh at it, it will be very unpleasant.

If you can't understand their feelings, ask for time to think. "That's nice, but so unexpected. Give me time to understand myself." After that, understand yourself, understand, feel, and respond. Do not tighten the conversation, not to torment a man in love.