You will need
Ingredients for 2 persons:
- 6 medium scallops;
- 6 shrimp (fresh and maximum size);
- small onion;
- grated cheese;
- glass of milk;
- dried dill;
- tbsp heaped corn flour;
- 20-30 gr. butter.
- salt, pepper.
Instruction
In a pan melt the butter, fry in it
the scallops
with dill, salt and pepper on all sides, so they are a bit browned.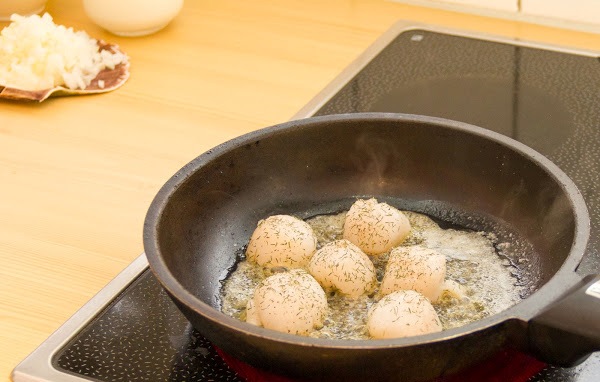 Put scallops on a plate, in oil fry finely chopped onion.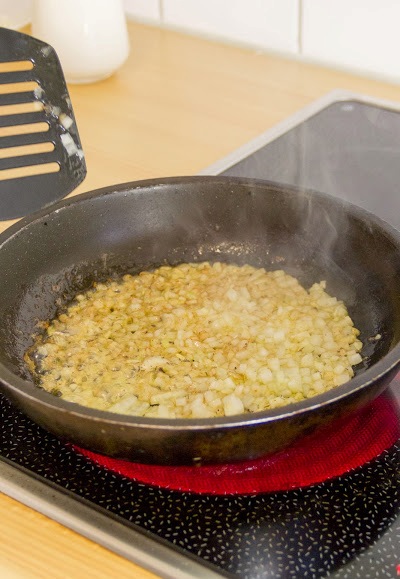 Once onions are browned, add the chopped shrimp. Give them a good obzharitsya, add flour and pour milk.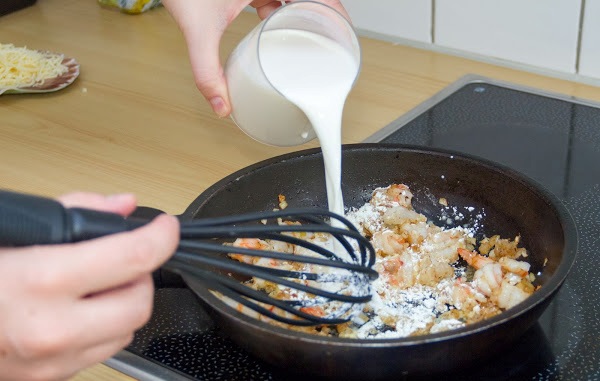 Stirring constantly, fry on a small fire shrimp in the sauce for 5-6 minutes. The consistency of the sauce should resemble the Bechamel.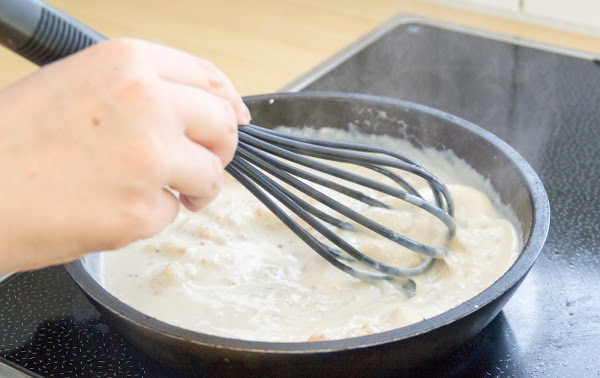 Preheat the oven to 180C. At this time, lay out three scallop-shell. Pour sauce with shrimp, and sprinkle top with grated cheese during baking formed crisp.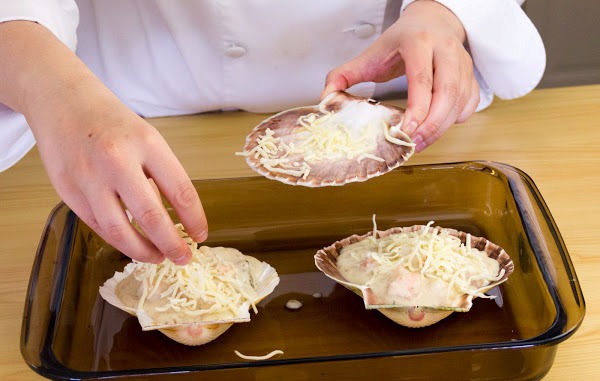 Sent shell in the oven for 8-10 minutes, after which they can bring to the table.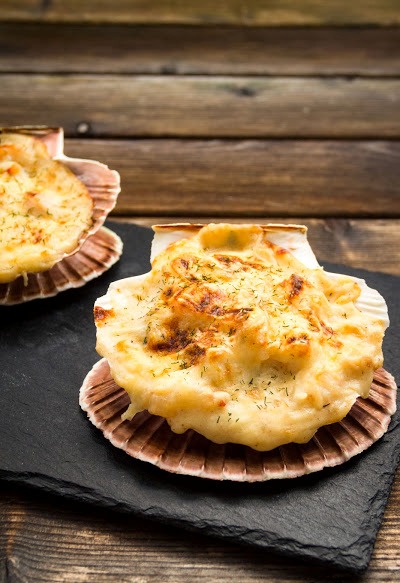 Advice 2: How delicious to cook potatoes in the oven
Dishes,
cooked
from potatoes, the list is very long, because of their huge variety. This vegetable has a wonderful ability to combine with different products, so you can't every day to create new masterpieces of potatoes and delight loved ones.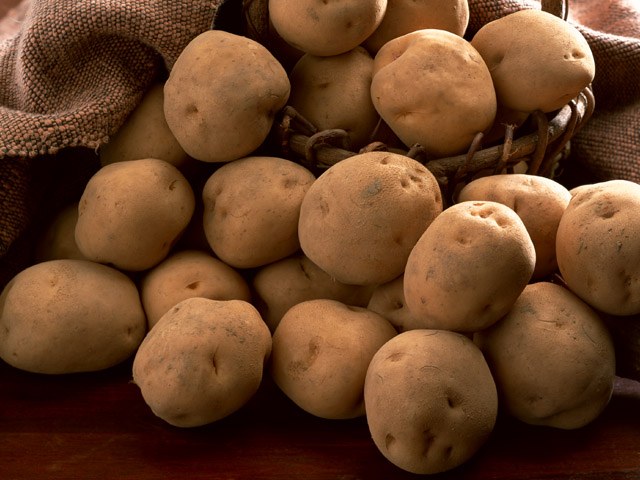 You will need
potatoes;
fat;
floss (not mint flavored).
Potatoes with mushrooms:
600 g of potatoes;
400 g mushrooms;
200 g of cheese (for example
"Russian");
2 cloves of garlic;
50 g butter;
olive oil;
salt;
ground black pepper;
greens.
Potatoes with pork:
700-800 g potatoes;
0.5 kg of pork;
0.5 liters of milk;
1 sweet pepper;
150 g of cheese;
butter;
seasonings (pepper
nutmeg
salt);
greens (parsley
green onions).
Instruction
Recipe No. 1. Small sized potatoes peeled and cut in half. At the rounded parts of the potato halves to make a cut to form a small flat surface. Pan lightly grease with oil and spread it on the potatoes at the center up. In the center of each half to stick a toothpick. Cut the bacon thin slices and skewered on toothpicks in the shape of a sail. Get a kind of "boat". If the fat is salted, then you can do without condiments – be guided by your taste preferences. Bake in the ovenuntil the potatoes will not be easy to protectice pick. The perfect companion to this dish will be pickles!
Recipe №2. Potatoes wash and boil "in uniform", then peel and cut into slices. Clean and cut the mushrooms, fry in olive oil, adding the chopped garlic. Finely chop the parsley. Coat a baking sheet with butter and put layers potatoes (pepper), mushrooms, greens and cheese, cut into thin slices. Put the remaining butter. Pour all the water, after dissolving in it the required amount of salt. Cover with foil and bake in the oven at 180-200°C for 20 minutes. Then remove the foil and bake until Golden brown.
Recipe No. 3. Potatoes cleaned, cut slices and cook in boiling milk for 5 minutes, adding pepper and nutmeg. Remove potatoes with a slotted spoon. Pork cut into cubes and fry in butter, adding spices. Form of grease with butter and put layers of meat, potatoes, shredded sweet peppers. Cheese to grate on a coarse grater and add to the milk, which was otvoren potatoes, fill in the form. Bake half an hour in the oven, heated to a temperature of 200-220°C. the Finished dish sprinkle with chopped herbs.