You will need
- time;
- will power;
sports equipment;
- video player or computer.
Instruction
Self - defense- actions taken to protect yourself, your loved ones or property against the aggressor. It is wrong to understand self-defense only attacks, painful receptions or shots from the weapon. Of the many dangerous situations you can go through negotiations, persuasion, finally, just to escape.
However, if you've decided not to retreat and not to give up, learning self defense at home should start with assessing their own physical condition in accordance with which you need to choose the path that you will develop. For strong young men approach the study of Boxing or kickboxing (disciplines closest to a street fight), and fragile girls better Aikido or to study the methods of protection with the use of weapons of self-defense.
There are many video courses on self-defence, and to choose among them is not easy. Immediately deselect those that offer guaranteed results in the shortest possible time. There are no miracles, and any professional knows that the staging of the most simple strokes take months of training. At the same time, it is not necessary to choose very exotic and complicated martial art designed for a very high level of physical fitness. For example, in one of the schools Wushu beginner is offered on the third lesson, to perform a back flip. In most dangerous situations this ability you do not need. Select the Golden mean, for example, all the same box.
In addition to training on the syllabus of self-defense regularly exercises on General physical training. Running, pushups, pullups, work with dumbbells or a barbell is just as important as the knowledge of fighting techniques. In the end, even not having special skills in martial arts, you will attract fewer potential aggressors sports.
Note
No knowledge, skills, and weapons will not protect you if you are not able to use them because of the psychological barrier. It is the hardest to break down at home, so the best choice would be a self-defence course with a trainer.
Useful advice
Buy cheap punching bag or a bag that you can beat not only in the course of self-defense, but just for getting rid of stress.
Advice 2: How to learn Boxing
Even the training to learn Boxing, will help you to reduce stress and gain good physical shape. And when you learn to box, then this bonus will be added and a sense of our own power. To learn Boxing you doing with a coach and independently.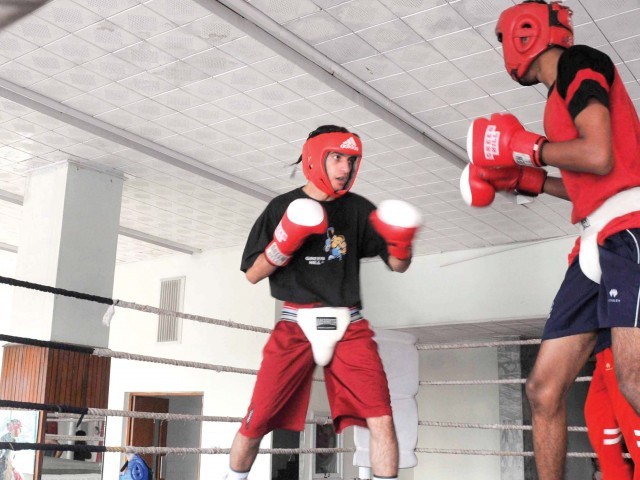 You will need
Boxing gloves
Bandages
Jump rope
Clothing for training
Benefits of Boxing
Sneakers (not very close)
Phonebook
Computer with Internet access
Instruction
To learn how to box find your gym and trainer. You can examine the phone book or directory of organizations. Still it will be useful to look for information on this subject on the Internet.
Talk to the staff rooms that you have chosen for yourself to find out what is included in their Boxing program. Inquire about the cost of education. Select the train room, which suits you in all respects.
To start learning Boxing, you need the basic Boxing gear. In most halls, you can use the local gloves, for example, but much nicer to have your own. So, you need bandages, gloves (if their weight was 300 grams, initially they can be used both individually and in paired practice), sneakers (while you are just starting out, so you can do without special Boxing shoes, t-shirt and shorts.
As soon as you learn how and where to start – depends on your trainer. But remember one thing – every day train strikes. Even if you don't go to the gym, it is very important to practice. Daily exercise will help you feel more confident, more relaxed. It will be easier to win!
Note
Training Boxing at home is great training, so you will see what the basic moves and blows exist in Boxing. The main advantage of this video is that it can easily replace your personal trainer and you will easily be able to learn favorite sports right at home! Be careful when performing elements, in order to avoid injuries!
Useful advice
Why read an article about how to learn how to fight? At least in order to correctly pick up this section! For those who want to learn to fight, the best form of sport activities will be Boxing or kickboxing. Much harder to learn to fight at home, without the presence of the opponent. But at the big desire it is possible. Do not rush to buy Boxing gloves and bag.
Advice 3: How to learn martial arts
Mastering a martial art is a long process and requires a serious volitional approach. To learn any martial art by yourself is harder than in group under the guidance of a coach, but it is possible.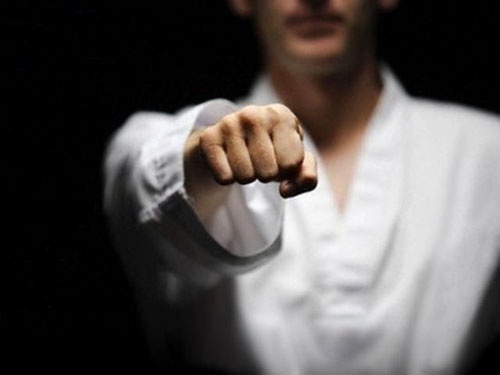 Instruction
Define for yourself the purpose for which you want to start learning a particular martial art, and at what level you want to master it.
There are many videos that reveal to you all the basic principles of martial arts. Get for yourself the ones that you believe will suit you. This is not superfluous to consult with experienced people: coaches, instructors, and so on. Talk to them on the subject.
Build your training schedule. Keep in mind that training should take place at least three times a week, maybe more. Our training will include exercises for General physical training. For you to be able to make the schedule correctly, the best option would be, if you ask for recommendations, the same trainers of martial art, or view of different training schedules online.
Built strictly follow your schedule as if you visit the section on martial arts, and for absence from training without reasonable excuse you will be excluded from the group. It is important to learn to be strong in self-organization and to constantly discipline yourself if you want to achieve really good results.
Progress through the training program with the speed at which you will thoroughly learn a particular lesson or technique. Can learn simultaneously two and three fighting of reception or impact. Encourage you to feel your movements, your body, and not just mechanically repeating the steps shown in the video or described in the tutorial. And watch the breath while practicing strikes.