Unleavened homemade bread from wheat flour
Prepare the following ingredients: 250 g flour, 250 g of any flour, 500 ml of yogurt, 1 teaspoon soda, 1 teaspoon salt, 100 g of oat cereal "Hercules", 25 g butter. Sift the flour through a sieve into a deep bowl. Stir in salt, soda, oatmeal "Hercules". Melt the butter, add it to the flour, pour in the yogurt and stir the mass with a spoon or wooden spatula. Knead the dough by hand and roll it into a ball.
Dough without yeast can be done not only on the soda, and sour cream. To prepare the mixture for fermentation, you mix the sour cream with a small amount of sugar, flour and water and put it in a warm place for a while.
Preheat the slow cooker and sprinkle the bowl with flour. Spoon the batter into the slow cooker. Expose mode "Cakes" for half an hour. Check the bread for this it is necessary to remove and gently tap the bottom, if the sound is dull, the bread is ready. If it is not cooked, leave it in the slow cooker for another 20 minutes.
Remove the finished bread, cover it with a towel and let cool. It can't be wrapped in a towel, then on top forms a crispy crust. The taste of homemade soda bread will turn out no worse than what is served in the café.
Recipe yeast-free rye bread
Cook in a slow cooker unleavened rye bread. Instead of yeast to leaven the dough is used. Take 1 Cup of rye flour, 4 tablespoons yeast, 1 egg, 2 tbsp water, 1 tsp fennel seeds, sugar and salt to taste, a little bit of baking soda on the tip of a knife.
Starter you need to prepare in advance: mix in a jar of rye flour and warm water in equal proportions, cover the jar with cheesecloth and place it in a warm place for 4 days. Every day you need to "feed" the starter by adding daily 1 tablespoon of warm water and rye flour.
Unleavened bread can be cooked by adding to the flour when mixing various ingredients such as granola, raisins, nuts. Instead of yogurt you can take yogurt and water instead of milk. The resulting dough should be fairly sticky.
Once the yeast is ready, make the dough. Sift the rye flour in a bowl, put salt, soda, dill seeds, add the egg, pour in water and mix thoroughly. Knead the dough. As soon as it is ready, immediately begin to bake bread. Grease the bowl multivarki with vegetable oil and place in dough. Flatten it with hands moistened with water.
Cover multivarku close, choose mode "Milk porridge", set the time half an hour. As soon as the program finishes its work, do not remove the bread and soak it in a slow cooker fifteen minutes. Remove the rye bread, place it on a wooden cutting Board and cover with a towel.
Advice 2: How to bake bread from rye flour
Rye bread is much better in white wheat bread. In rye flour contains plenty of vitamins and minerals. The nutrients contained in the black bread, e made to follow the figure, and generally have a beneficial effect on the body. For making rye breadand you will not need to look for hard-to-reach ingredients. Most likely they are already in your home.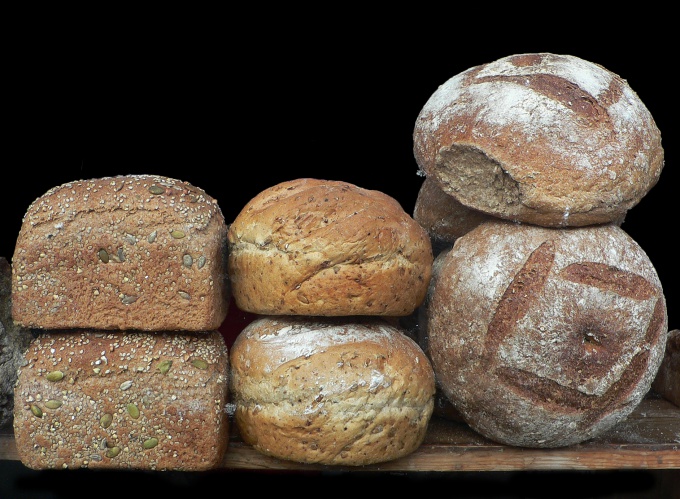 You will need
6-7 grams of raw yeast;
375 milliliters of warm water;
125 grams of flour.
For the dough:
2 kg of rye flour;
750 milliliters of warm water;
20 grams of salt.
Instruction
On the first day, you must prepare the starter. Dissolve the yeast in 375 milliliters of water. The water must be warm for better fermentation. But in any case do not use hot water: it will cook the yeast and the yeast will not work. Add 125 grams of flour, place the dough, a little flour, cover with cloth and lid. Put it in a warm place until tomorrow.
On the second day, dissolve the yeast in 250-375 ml of warm water until the dough became liquid. Mix thoroughly.
Select the most convenient utensils that will act as a bowl. Pour it in the remains of the warm water and all liquid yeast. Add in the mixture about 1/3 of the flour. Very quickly stir, flatten and sprinkle with flour. Close the bowl with a lid and place in a warm place for 12-14 hours.
After this time, add salt and the remnants of flour. Now we have a long and very carefully knead the dough. After mixing divide the dough into loaves, cover them with a cloth and leave in a warm place to raise. They should increase about 2 times.
If you bake bread in this rustic oven, its taste is unforgettable, and the time of his stay in the furnace amounts to 2-2. 5 hours. If you use breadwith opect, the cooking time will depend on the model (read the manual).
Useful advice
You can make the bread even healthier and tastier if you add to the dough sunflower seeds, bran, sesame seeds, garlic oil, or something else according to your taste.
Advice 3: Is it possible to make bread without flour
Homemade bread without flour — delicious pastry, which you can cook in the oven for 20-30 minutes. Wheat flour can replace almost any crushed cereal.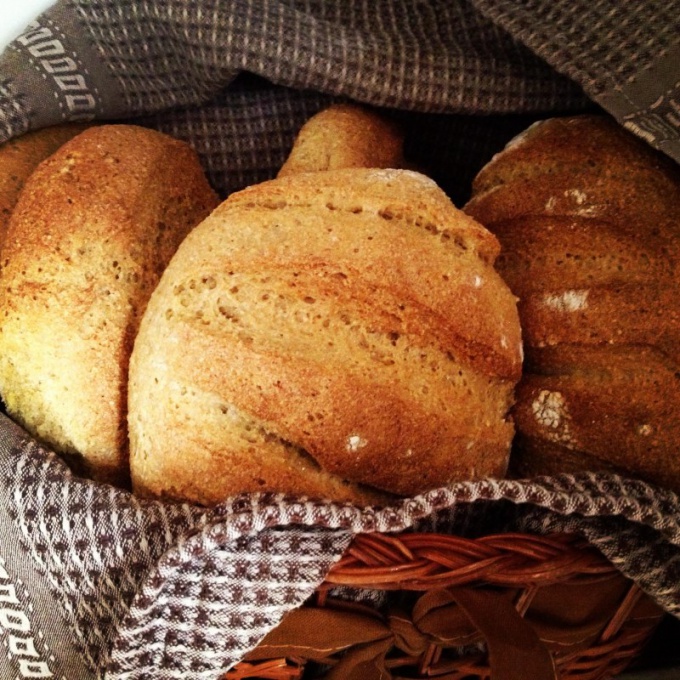 Traditional bread is made from wheat or rye flour. However, the bread can be baked not only from cereal flour and from bran, semolina, ground rice or corn grits. Baking recipes without flour will be useful for those who suffer from gluten intolerance or a diet, exclude from your diet protein foods.


Bread made from bran


Bread with oat bran can be not only useful but also very tasty. Bran is a low-calorie product, so they can be used even when dieting. This bread is prepared from the following ingredients: bran (three to four tablespoons), one egg, cottage cheese or yogurt (70-100 grams), baking powder (half teaspoon), salt to taste. Bran should be ground in a coffee grinder or blender, then all the ingredients are thoroughly mixed and poured into a baking pan. Form put in a preheated oven for 20-30 minutes.


Semolina


Recipe Manne bread is incredibly simple. You need to mix the 200 grams of semolina, egg, yeast, vegetable oil (three tablespoons), sugar and salt to taste. Then add a Cup of water and knead the dough. The baking dish is best to use the round, the bread turned out in the form of cakes. Bake in preheated oven for about 30 minutes and controlling the process. When the bread is browned, it must remove from the oven.


Bread made out of corn


To prepare corn bread you need to use corn grits are finely ground. If you use grits coarsely ground, it is necessary to pre-fill warm water and wait for it to swell. You can also grind the groats in a coffee grinder.

Ingredients: corn grits (200 grams), yogurt or milk (200 ml), butter or margarine (30 grams), baking powder, egg, sugar and salt one teaspoon. The batter should be liquid, as by heating cornmeal begins to absorb liquid and swell. So after mixing the dough you can add a little milk or water. Bake in the oven for about 30 minutes.


Bread from oat flakes


Oatmeal bread can bake from cereal. Baking needs 250-300 grams of cereal (pre grind them in a coffee grinder), yogurt (300 milliliters), margarine or melted butter (two tablespoons), egg, instant yeast or baking powder dough, salt to taste (no more than one teaspoon).
Advice 4: How to make yeast-free sourdough bread?
Unleavened bread ate by the ancient Egyptians in the XVII century BC. There are many ways to make a starter for this bread. In ancient times these recipes are handed down from generation to generation and each family had their own secret baking. Take you adopt a few simple recipes to help you bake delicious and healthy bread.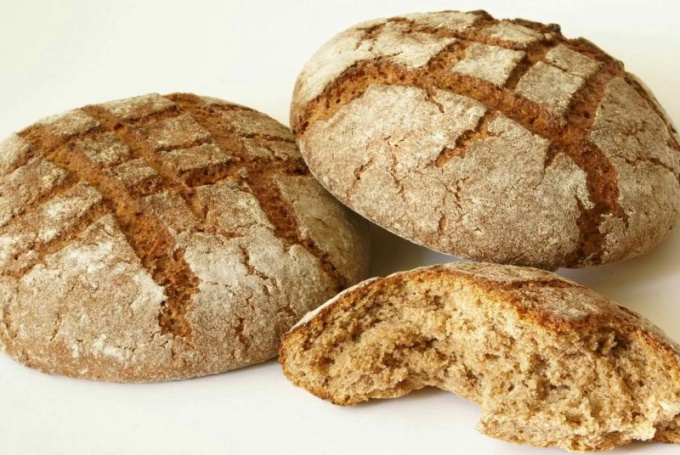 The classic "eternal" leaven made of water and flour
For preparing the classic yeast-free sourdough is a lot of patience — the process takes five days. You only need two ingredients — flour and water. The success of the case largely depends on the quality of these products. Need rye flour, or whole wheat flour, fine grind would spoil everything. And the water should only be "alive", that is, not bottled, not distilled and not boiled.
For making classic sourdough, you can use ordinary tap water, pass it through the filter.
In the bulk (at least 2-3 liters) dish carefully mix 100 grams of flour 150 grams of water. Cover with a lid and leave at room temperature for one day.
All you need to do in the next four days is to add 50 grams of flour and water and wait for the leaven to ripen. When the end of the fifth day — the leaven will be ready and you can start making the dough.
"Modern" kefir starter culture
For cooking fit much perekisshy yogurt or sour milk. To peroxide, enough to withstand it for 2-3 days at room temperature. Then in a large bowl thoroughly mix it with the rye flour to get the dough, resembling the consistency of liquid sour cream. Cover the container with gauze and leave for the day.
The next day, add as much flour as you usually put in the dough for pancakes, and again mix well. Now just a few hours, and the ferment will ripen for use in the test. It is strongly taposiris and increase in volume.
The remaining kefir starter "sleep" in the fridge and will be well maintained. But it will need to "Wake up" three days before use. To do this every day for one hour it warms at room temperature, feed yogurt and flour in equal amounts. Then wait for the leaven of a little swell, and again put in the refrigerator. On the third day, leave it on the table a little longer, and when it rises, stir. So repeat several times. The resulting yeast-free sourdough can be divided: one portion to be used for making bread, and the second put in the refrigerator.
The starter on the cones of hops
To make this yeast-free sourdough, a glass of dry hop cones pour two cups of water. Put the saucepan with the mixture on low heat and let the water boil for about an hour. Then the broth and leave for eight hours to steep, then pour it into large glass dish.
In Russia unleavened bread has long been famous for its exquisite taste.
In the finished broth add half cups flour, preferably wholemeal, rye, and wheat (but not the premium), and 1 tablespoon of sugar or honey. Mix well. Cover the utensils, linen or other natural fabric and put it on the day in a warm place.
During this time, your non-yeasted sourdough "will grow" no less than two times. Now she is ready. This leaven the dough is traditionally cooked on the dough.
To prepare unleavened bread harder than the yeast from the store, because the yeast is grown in one day. But there is one nice moment: it is enough to successfully done only once. Then you can always share a starter: a part for test and the other in the fridge for the future. You only need to "feed" it about once a week. And don't be afraid that your starter "peristitsa" and worse. On the contrary - than it is higher, the better.
Advice 5: How to cook bread without yeast
Bread is a staple food, without which it is hard to imagine any table. In many countries, the morning starts with Breakfast, which includes bread in different types. One of the most common types is a yeast bread. But it is possible to bake bread without yeastthat is delicious and nutritious. Besides, bread made without yeast can be attributed to the healthy and dietary food, it contains 15% fewer calories than a yeast bread that is composed of fiber and high content of vitamins of group B. to Prepare unleavened bread in the home.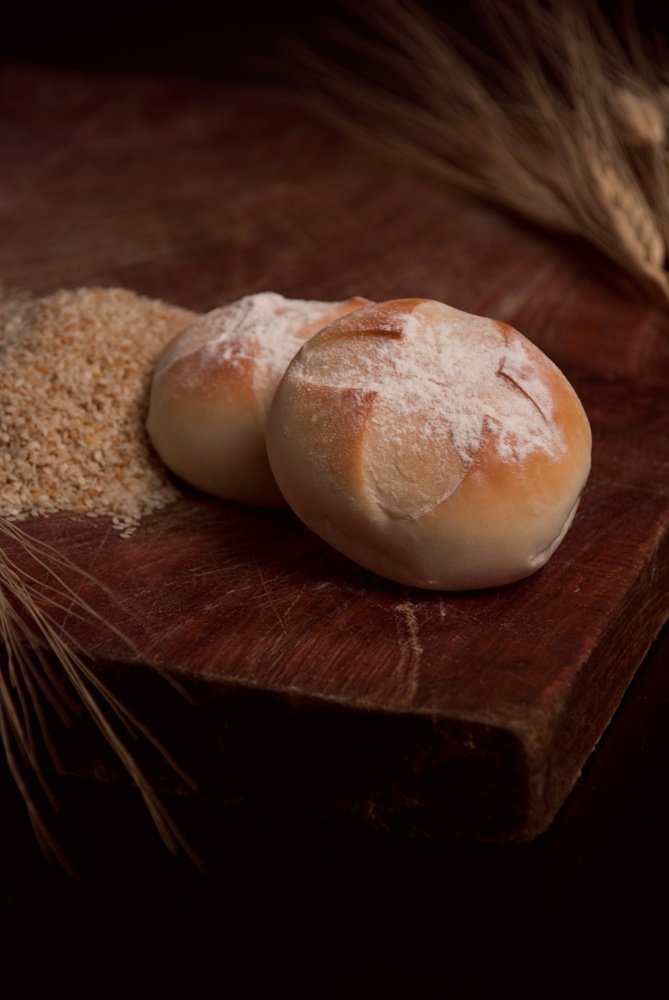 You will need
Wheat sprouting seeds - 1 tbsp.

Rye flour - 2 tbsp.
Wheat flour - 1 tbsp
Salt - to taste
Sugar - to taste
Water - 400 ml.
Instruction
Make the leaven. To do this, rinse 1 Cup
of wheat
, cover with water and put in a warm place. After 12 hours, when the granules swell, drain the excess water, leaving only sufficient to ensure that the grain was wet. Leave the wheat to germinate for another 12 hours.
After the wheat will germinate, rinse the grains and proselyte them through a meat grinder. In the resulting mush, add sugar, salt and a handful of wheat flour. Add 100 milliliters of water and put in a warm place to ferment for 12-24 hours. Thus, the total cooking time of ferment takes about 2 days.
Preheat the remaining water - 300 ml, add 2 tablespoons yeast, sugar and salt to taste, mix thoroughly.
Mix rye and wheat flour, and slowly pour the prepared water. You need to stir while pouring water in order to avoid a lot of insoluble aggregates. Mix everything carefully. The batter should be the consistency of sour cream.
Dough to shift in greased with a small amount of form oil and let it stand for 6-8 hours. The dough should increase 2 times.
Put the form with the dough in a preheated to 180 degrees oven and bake for 35-40 minutes. Ready bread lay out on a towel and leave for 20 minutes.
Note
Shows the approximate amount of ingredients as accurate is difficult to determine. The number depends on the yeast, it can be liquid or dry.
Useful advice
Instead of sugar, yeast and add honey.

The willingness of the leaven can be defined as how it came. Ready leaven should increase in 2 times.

The remaining leaven for the next baking of bread. To do this, add a little sugar and flour, and put in the fridge.

Breads can include various additives, such as sesame, cumin, raisin and others. You need to add them in a small amount, since the dough can be heavy and poorly propeciain.

Ready bread can be lubricated with milk, so the crust will become glossy Shine.