Instruction
If you already bought a gift, but have absolutely no idea how to teach, then start with the design. For example, decorate the room beautifully. It is not necessary to do a new repair, move furniture, etc. Buy a lot of different balloons, colored ribbons and, if the gift is a girl, flowers. All this hang and arrange all over the room. But will look much more impressive when jewelry made of ribbons and beads from one room will go smoothly in different where it will be the ultimate gift.
From candles or light bulbs(you can take Christmas) put the inscription: "happy birthday!". If the gift is small, then the place where it stands, make a distinct and noticeable on the General background of the room. It is also possible to furnish the candles.
To further immerse themselves in the festive atmosphere, do not forget about yourself. Sold a lot of holiday items that you will need: masks, false noses, whistles, some things on the head and .t.d. When all the guests will be with different accessories, even if the person was not much joy and willingness to celebrate a birthday, then it all will appear.
If we are talking about the greeting, you can do it two ways: either simply to congratulate, or to associate the greeting directly by the gift. With a simple greeting is enough to read conventional poetry, to say simple words, which often for everyone, and to give a gift.
But if we are specifically talking about the very thing before you donate, we can say the words that will contain either a serious or a humorous description of the subject. Because it's the birthday, it is desirable to apply the second method. Even in the most serious or ordinary gift, you can find a bit of humor. If you decide to give simple pots, it is unlikely that someone will remember. But if say the pan is magical, and in order to make delicious food, they need a few degrees to shift to the North, it is a rather unusual description in memory for a long time.
And most importantly, no matter how you congratulated the man, do so heartily.
Advice 2: As a creative gift
Give gifts not less pleasant than to receive them. Especially if in advance to think through how you will present your gift to the honoree. Here the originality is to be welcomed. There are many interesting ways as you can creatively and outside the box to give a gift. The more unusual option you choose, the more likely it is that your surprise will be remembered for a long time.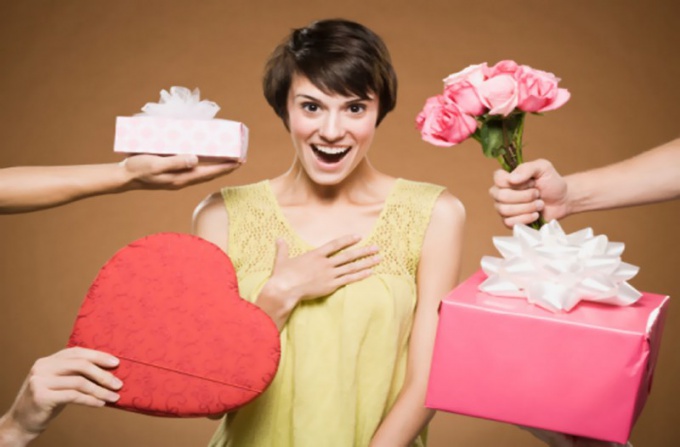 How creative to give a gift: 5 original ways


Method 1. To prepare a creative gift presentation, it is desirable to know more information about the room where will be held the festive event. So, if the celebration will be at the restaurant, you can connect to the process of giving its technical staff, musicians, waiters, cooks, etc, all clearly plan at the time so it didn't become annoying overlays.

For example, you have agreed with the waitress that she'll bring your gift which will be hidden in some sweetness, but this time the band will play favorite music of the celebrant. If you want to congratulate the woman, you can enjoy a performance of the Serenade dedicated to her personally. The birthday girl will be very pleased with such attention.

Of course, for this you will need to pay for additional services of the restaurant staff. But your gift will surely be the most original. Typically, such a method of delivery used by men when they want to propose to his beloved.

Method 2. You can organize a collective congratulation for the honoree. It will deal with many people, familiar and unfamiliar birthday to each of them in the day of his birth called or texted on Skype, email, ICQ your wishes. The celebrant will be pleased about that important date for him knows and remembers so many people.

Method 3. You can present a gift and so: just put it on the Mat at the door, press the bell and then run off a couple of flights of stairs. There you can hear everything that is going to happen.

Method 4. Wrap your gift in several layers of wrapping paper. Initially, the deployment will cause a slight surprise to the honoree, and then cheer him and others. Here the main thing – do not overdo it, will be enough for 3-5 layers of paper.

Method 5. If your gift is designed for a romantic evening, place the gift in the right size sealed container. Then wrap the wrapping paper. Then, using wire or fishing line attach to it a small container of water with floating candles. Handing the gift in the darkness, not forgetting to pre-burn all the candles. Be very careful that they should not fall. Romantic mood of your beloved will be provided.


How creative to give money as a gift


If you want to give money, do not do it casually. They can be hidden in a balloon bouquet, a soft toy or the packaging of multiple layers and colored boxes.

In respect of money or other gift will be important to make a treasure map on which you want to find pirate treasure. At each waypoint will be prompted where to find the next point. Your greeting will turn into incredibly addictive game.

Any way to give presents to the good when it shows how much you care about the hero of the occasion. And most importantly, no restrictions in the case of gift no - do what you tell your imagination.
Advice 3: How to present a gift on anniversary
An anniversary is no ordinary birthday. This is an important date in a person's life when friends, relatives and colleagues will be glad to pay him my respect and admiration, to celebrate the value of life experience, I sincerely enjoy his successes and achievements. Even if the celebrant does not intend to celebrate this day in a big way, friends and relatives will still come to congratulate him and present gifts.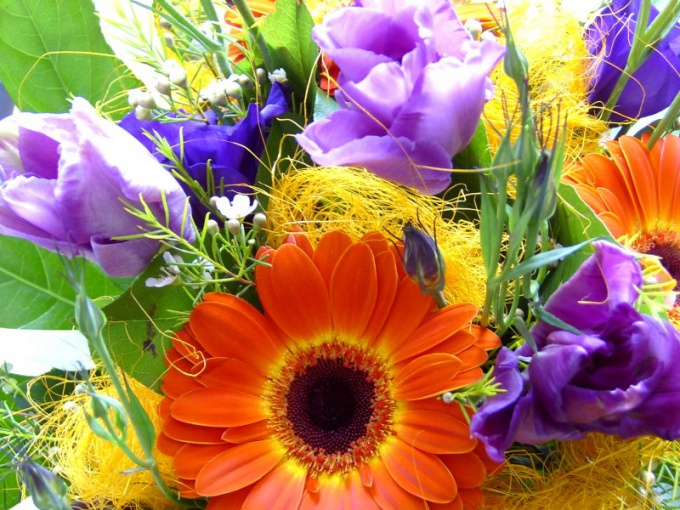 Instruction
Prepare the original greeting. First, it is a rule of etiquette, and secondly, a pleasant ritual, during which you will be able to sincerely Express your feelings and give him a special sign of attention and respect. You should feel confident, saying congratulatory speech, giving a song, poems, etc carefully practice text, practice movements and gestures. Presenting a gift and such an original greeting, don't forget to smile and good mood, even if you have made any mistake.
Rent a city Billboard, which sees the birthday boy or glancing out the window or following his usual route, for example, to work, to the Park or the Mall. Will post my hearty congratulations to the birthday boy.
In presenting the gift, use unusual packaging. It always creates an atmosphere of mystery and pleasant anticipation. Don't forget that depending on gender and age, the gifts are wrapped differently: men – more restrained, and the women, by contrast, can have different number of parts. If a holiday women, for example, think about the original bouquet. It can be assembled not only beautiful flowers, but made from a beloved birthday girl chocolate.
Surprise and cheer the birthday boy. Create an enchanting presentation of a gift. The main thing here is to preserve the effect of surprise, which will remain a vivid impression of the day. The original presentation can be dictated by the theme of the gift.
Invite actors or comedians. Their performance will add brightness and extravagance festive evening, lift your spirits and give you the ability original way to present your gift. You can arrange their performance so that they will present your gift during your rooms.
If you congrats on the anniversary wife, girlfriend, loved one, order your machine with a lifting device, and "hang" with a huge bouquet and a gift at the level of her window. First check what is behind these Windows that are your fancy tricks.
Useful advice
Observe the etiquette when giving a gift to the celebrant. Watch your appearance, follow the culture of speech and appropriately behave in public.
Advice 4: What to present on birthday to beloved son-in-law
To choose a gift for the birthday son-in-law is a snap, if you have an idea of his style preferences or way of life. It is advisable to purchase something original to please the son-in-law.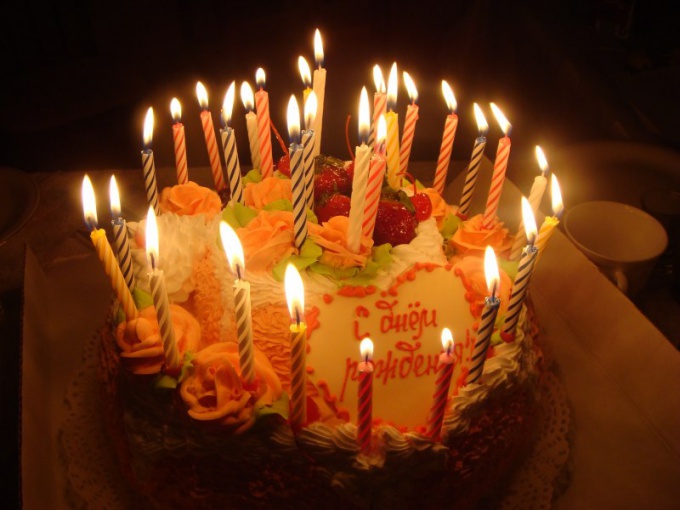 Gifts that give is not necessary


On birthday, of course, it is not necessary to give "duty" sets, for example, socks, accessories and cosmetics for shaving, Souvenirs in the form of key rings, mugs, pens, lighters and so on.

It should be noted that it is not the best option to give gifts that can be used by all family members. Is to abandon the idea to present the beloved son-in-law gift with a hint of his not entirely positive quality. To show your good attitude to the spouse, daughter, better come up with a worthwhile show, a gift with soul, that he will appreciate.


How to choose a gift for son-in-law


If you have the opportunity, you should consult with your daughter or with my parents-in-law to find out about his passions, desires and needs in any things. Maybe he's interested in hunting, fishing, football, skiing, etc. In accordance with these knowledge, you can already begin to choose a gift, for example, an accessory that need in-law for his favorite Hobbies.

As a gift you can present a set of tackle, hooks, baits, etc., if a person enjoys fishing. You should choose a set of knives, camping backpack and so on, if son-in-law likes to hunt and travel. Will fit the ticket for a football match of your favorite team, leg warmers and so on, if he plays football in his spare time to football. A gym membership can give in that case, if the son-in-law loves sports and watching them.

If your son is passionate about his car, you can dream up and give him, for example, silver keychain for car keys, tool set automotive thermos for drinks, GPS, a radio, etc. Can be handed in-law a good digital camera, a wireless electronic shaver and so on. List of Hobbies and the corresponding gift may be impressive.

If you don't want to tie the gift to the interests of the named son, ask your daughter about his needs. If he works in the office or his professional activity is connected with communication with people, maybe he would like to receive a gift of expensive new tie, cufflinks, shirt, good watch, business card holder or case.

If the son-in-law spends a lot of time at the computer, it can please any device computer, such as a removable disk with a large memory, good wireless mouse, keyboard and so on.

If you want to give a gift, "with soul", you can order or create something with their hands, painting, cartoon, t-shirt with an interesting print, knitted scarf or hat, and the like. If the idea of gift never visited you, always fit an envelope or piggy Bank with money.
Advice 5: What to give the woman on the anniversary of 60 years
An anniversary is a special date, and it does not matter how much the hero of the day was: 20, 50, 60, gifts should be memorable. To choose what you really like and will be useful to the woman, you need to know it.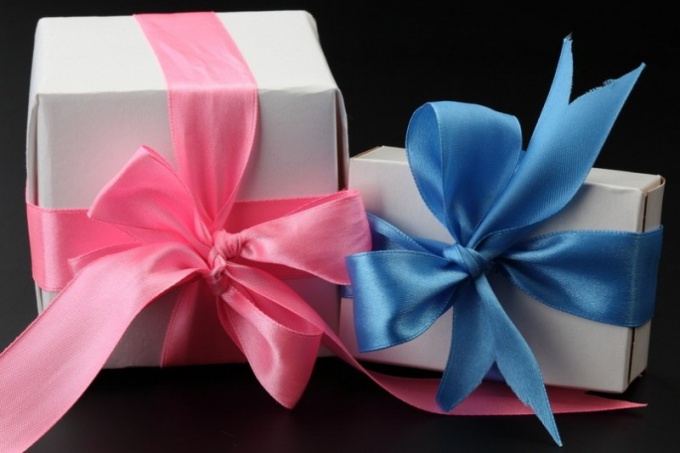 Instruction
In 60 years at the holiday table to gather the family and loved ones: children, grandchildren, great grandchildren, friends, former or current colleagues. This is the circle that knows about preferences, Hobbies, as well as in the course of the most cherished desires of the hero of the day. Therefore, the gifts for an anniversary, always get to the point.
If a woman likes to do housework, constantly cooking and pleasing family, friends and loved ones delicious, give her a new kitchen appliance, modern oven, microwave, illustrated edition cooking.
The fan of the series presented a set of disks with the latest masterpieces, a new DVD player or a modern widescreen TV.
Knowing about the desires of the hero of the day, you can easily select something that will be really necessary and valuable. If the woman wanted to do some major purchase, the most efficient all relatives, friends and acquaintances to come together and make one very valuable gift.
Currently, it is possible not to puzzle what to present. Almost all the major shopping malls offer gift cards with different denominations. To give money in an envelope – it's yesterday. A much more original way to buy a gift card for the amount you plan to spend on the gift, and to present to the woman in a beautiful box. She can go to the store and choose what she needs.
In addition, do not forget that most women love flowers. The diamond jubilee refers to those holidays that you can give the original a huge bouquet, composed by the best florists. This gift will be very useful. Because most women need the sixtieth anniversary of the birthday not the valuable gifts, and the care, attention, love from loved ones, relatives, friends and acquaintances.