Instruction
Whether you are going to roast for dinner prefabricated from the store or personally stick homemade meatballs and froze for future use. Now your task is to turn the frozen piece of meat in a brownish cake. Many people, who decided to cook frozen burgers for the first time, is the question: do I need to defrost this semi-finished product before you send in the pan? Can be thawed before roasting, or the cooking process - either way is quite acceptable.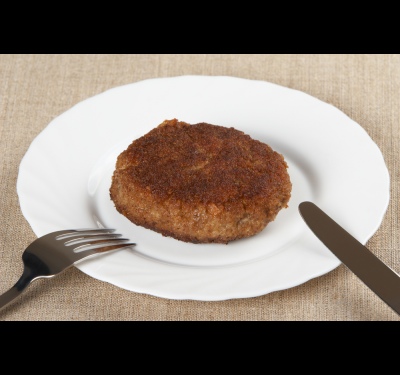 Defrost meatballs in microwave oven, then put in a pan with heated oil and fry until cooked. This is a pretty quick option. However, after defrosting, the form of cutlets may suffer, besides, there is no guarantee that they simply will not collapse. The more popular method: fry the frozen patties in hot oil until Golden brown. Flip. Then reduce the heat, cover the pan with a lid and leave to stew a bit.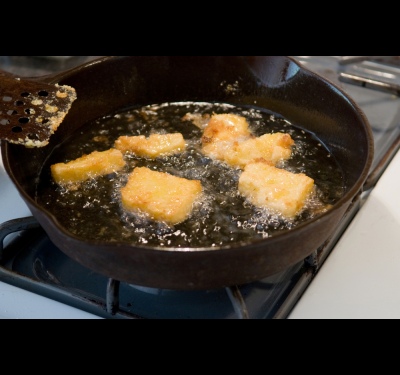 By the way, the microwave can be used not only for defrosting cutlets. After defrosting fry burgers on the grill for about 20 minutes. More dietary dish will turn you in the oven. First, fry the cutlets on both sides in a pan and then place on a baking sheet and bake in the oven at 200 degrees for about 20 minutes.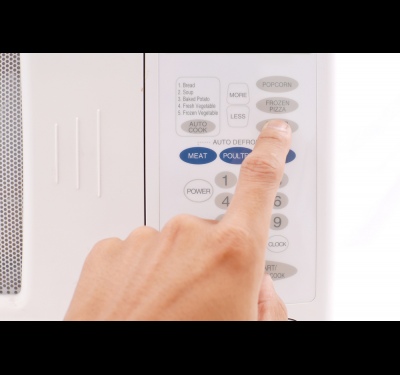 After roasting in the pan can bring the burgers until cooked in the steamer - it will also take 20-30 minutes. Even easier to prepare a dish for a couple, without removing from pans. To do this simply add into the pan with the cutlets in a little water, onions, seasonings and simmer. These burgers are unusually delicate, airy and just melt in your mouth. When fighting add a couple of tablespoons of sour cream and the dish will be even tastier.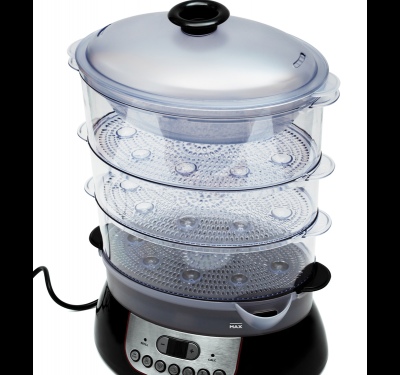 Advice 2: How to fry dumplings
Somehow we all got used to traditional way of cooking dumplings, when they are simply boiled in salted water. But there is another way of cooking, which is quite different and reveals the taste of this dish. If you have never tried to fry the dumplings, but now we will teach you how to do it.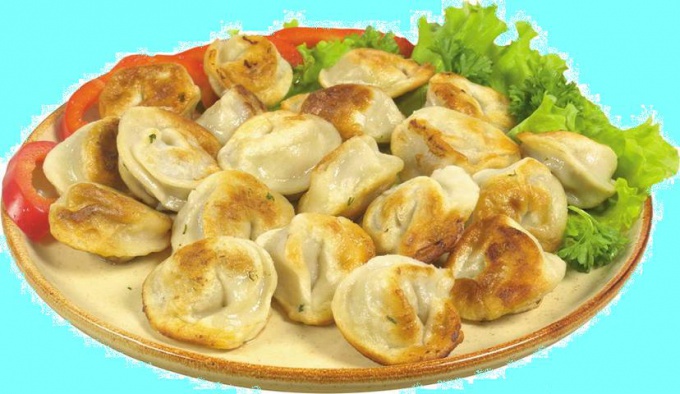 You will need
Frozen dumplings – 0.5 kg,

Vegetable oil 50 ml
Bay leaf – 1 piece,
Boiled water – 0.5 cups.
Instruction
Put on the fire a frying pan, heat and pour in her vegetable oil. When the oil is well warmed up, make a smaller fire, and place on the bottom of the pan
dumplings
. It is desirable, of course, that they lay in a single layer, if space
in the pan
is not enough, you have to fry them in several techniques.
When one side of the dumplings are browned, turn them over and fry the other side until Golden brown. You can sprinkle them with ground black pepper.
Pour into the pan water, put a Bay leaf, close the lid, increase the heat to maximum and boil the dumplings until the water fully evaporates. Then the dumplings can be spread on a dish, sprinkle them with chopped fresh herbs and serve.
Useful advice
If you make homemade ravioli, when cooking meat it can be a little insufficient salting, and fried dumplings submit then together with soy sauce, in which add a drop of Japanese horseradish – wasabi. You get quite Oriental dish – dumplings in Chinese.
Advice 3: How to fry on the grill pan
Before the grill pan used only by chefs in restaurants. Now to buy this can afford any hostess; grill pan are not much more expensive than their classic counterparts.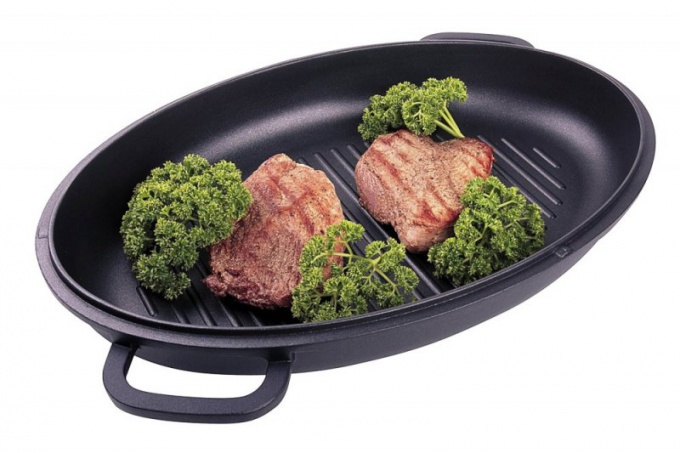 You will need
- scoured grill;
oil;
water;
the spatula or brush;
products.
Instruction
Choose the most convenient form of pan-grill. They are round, oval, square or rectangular. Some like a waffle iron – they not only have a corrugated bottom, but the same cover. Ribbed surface that mimics the barbecue grill evenly distributes heat and allows you to cook with virtually no oil.
Find suitable material. Cast iron skillet-
grill
due to the thick walls allows you to cook a very flavorful, rich dishes. However, it is heavy, long time warms up and difficult to wash off. Frying pan with Teflon coating is heated and washed quickly, but require special care. It is easily scratched. Such
pan
-
grill
food is not always fried evenly and sometimes burning. While the best option is to pan
grill
ceramic coating.
When frying use oil at a minimum. They need a bit of fluff protruding strip of bottom that will be in contact with food. It is better to use a brush for the grill or silicone spatula. There are special devices of type of atomizers for spraying the oil. To oil, add a little water.
Fry pan
-
grill
meat, fish, seafood, vegetables, cheese and toast. All this food is cooked faster than in a normal pan, high quality fried, and the result is more useful. Vegetables enough to fry on both sides in 5-10 minutes, sprinkle in front of it with salt and spices. The fish should cook a little longer, and this should be done very carefully because it may fall apart (the best option to grill cod and salmon). Use the pan-
grill
a pizza!